Atheist group wants Bible verse mural scrubbed from Ohio city hall
An anti-religion activist group is threatening to sue the city of Findlay, Ohio for a mural in the municipal building that shows an eagle and a bible verse.
The Freedom From Religion Foundation sent a cease-and-desist letter to Flag City USA on Feb. 1, claiming the mural is unconstitutional because it "conveys government support for religion" through the phrase "Under His wings shall you find refuge," and the corresponding Scripture reference, "Psalms 91."
The mural was painted in 2011 by a group of local artists to symbolize the protection of the community, and dovetailed with the theme of that year's National Day of Prayer. The same year, FFRF challenged the proclamation, but the atheist and agnostic group's case was struck down by the 9th Circuit Court of Appeals due to lack of standing.
Cathy Schock, a professional artist in Hancock County, spearheaded the creation of the mural, "Under His Wings," which is based on Psalm 91:4: "He will cover you with his feathers, and under his wings you will find refuge."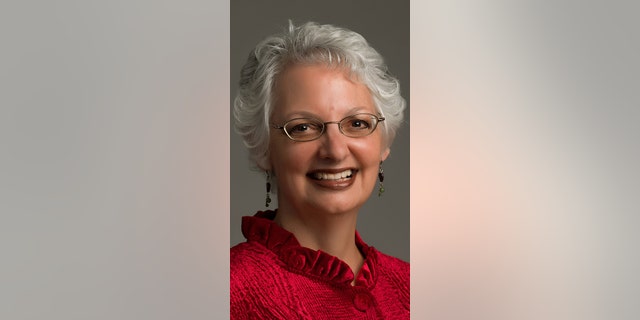 Schock told Fox News she hoped the project would inspire the spirit of collaboration and team work – not division – between different communities.
But Wisconsin-based FFRF said a "concerned citizen" alerted them about the mural. City officials say they've never received an objection to the mural and FFRF's own complaint inaccurately identifies the location of the piece.
FFRF, however, says the only thing that matters is the mural is on city property.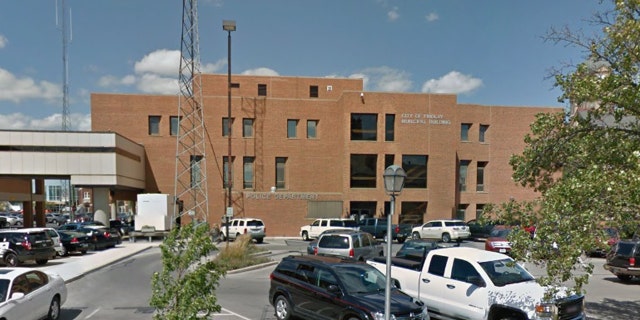 "The city needs to remove it," Rebecca Markert told Fox News. "This is government property and it doesn't belong there."
Findlay Mayor Lydia Mihalik says the mural is in the city to stay unless someone with legal authority tells the city to remove it, stressing most Findlay residents look to a higher power as they face real struggles, such as the opioid epidemic, broken families, and crime.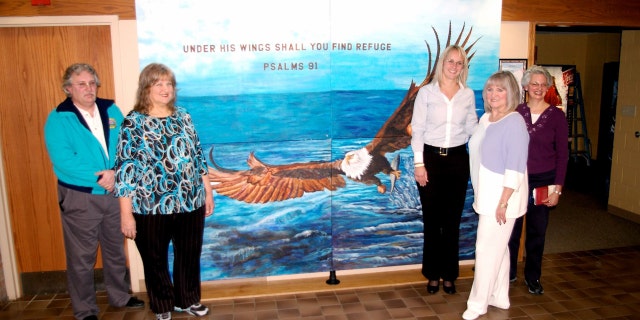 "Maybe the Atheist Club in Madison, Wisconsin has nothing better to worry about but our mural in Findlay," Mihalik told Fox News. "But our community is strong because we have belief. We believe in a power greater than ourselves that promises a brighter day is ahead despite our individual struggles. In our community we have many people who practice many faiths and believe many things. I celebrate those elements of my community and refuse to apologize for it."
But Markert argues the partial Bible verse conveys government sponsorship of religion, and that makes it illegal.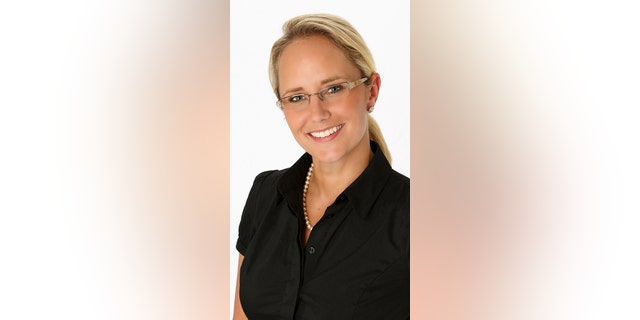 "A reasonable observer would view the text as an endorsement of religion by Findlay," Markert wrote in the group's letter.
The mayor doubled down on her stance in an appearance on "Fox & Friends" Wednesday morning.
"It's a distortion of the First Amendment. Their belief that we are endorsing a religion here with this particular painting is wrong. We have a lot of people who are supporting what we have here in this community," Mihalik said. "So we're going to continue to have it up in this building until we're told something different."
First Liberty Institute, a religious liberty legal organization, says FFRF is trying to "sandblast" the mural because of its general reference to a Psalm.
"For decades now, FFRF and others have been on a search and destroy mission to eradicate even the most modest references to generic sayings from the Bible," Hiram Sasser, General Counsel to First Liberty, told Fox News. "As the Supreme Court said in 1867, 'The Constitution deals with substance, not shadows.'"