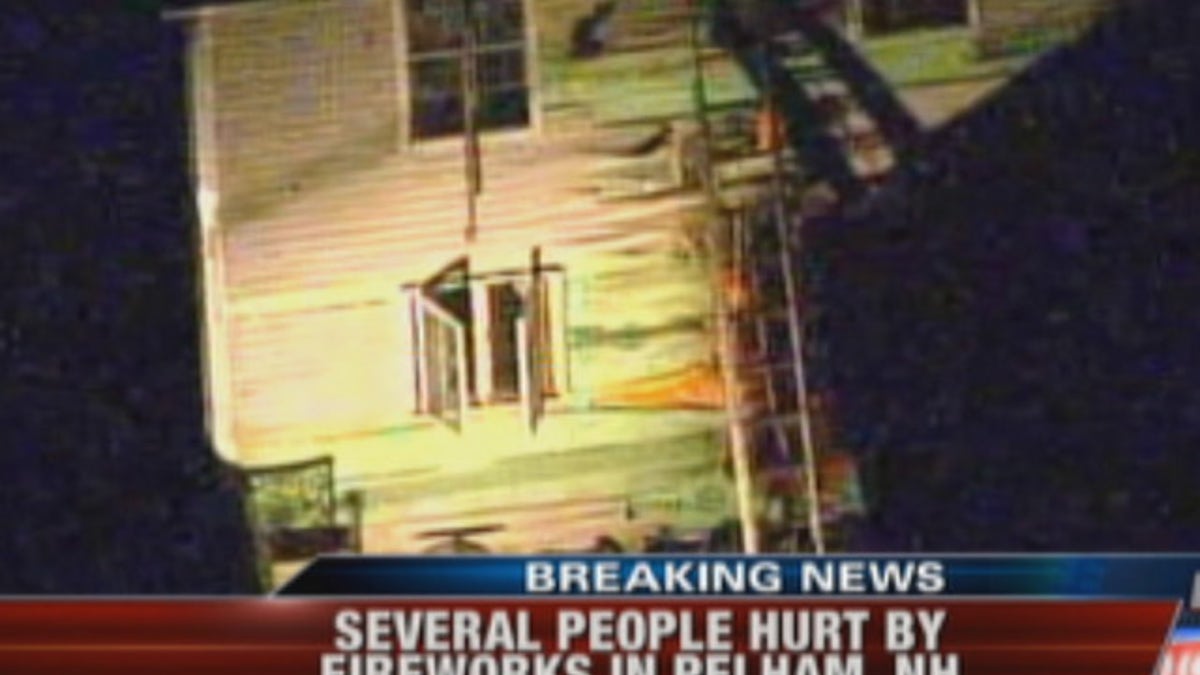 PELHAM, NH – A fireworks explosion likely inside a home set it ablaze Tuesday night and filled it with smoke, injuring at least eleven people, police said.
When police officers and firefighters arrived at the home around 7:30 p.m., there were lots of fireworks in and around it, the police department said. The initial report was fireworks had blown up in the home, police said.
Firefighters put out the blaze.
The eleven injured people ranged in age from infant to adult. Two children were taken to Boston hospitals for treatment.
Neighbor Richard Souza, who lives on a street behind the home in Pelham, a town of about 13,000 residents an hour drive south of Concord, said the people who live in the home set off fireworks every year for July Fourth.
He said there seemed to be a lot of fireworks going off Tuesday night and soon after fire trucks roared into the neighborhood and firefighters turned their hoses on the home.
"It sounded like they were squirting the house down," Souza said.
A medical helicopter flew in to take an injured person away, he said.