Armed protesters in Oregon land fight give demands as ranchers head to prison
NEWYou can now listen to Fox News articles!
The armed protesters who triggered a standoff when they stormed a wildlife refuge in Oregon listed their demands at a news conference Monday, while giving their group a name: Citizens for Constitutional Freedom.
Ammon Bundy, a son of Cliven Bundy, who was involved in a standoff of his own against the federal government in 2014, spoke on behalf of the protesters. He said they asked Harney County Sheriff Dave Ward and federal agencies to put an end to what he called "abuses" against local ranchers Dwight and Steven Hammond.
The Hammonds were convicted of arson three years ago for fires that burned on federal land in 2001 and 2006. Though they served their original sentences for the conviction -- Dwight serving three months, Steven serving one year -- an appellate judge ruled in October that the terms were too short under federal minimum sentencing laws.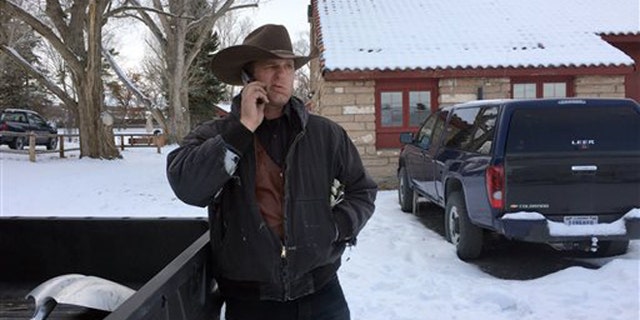 The Hammonds were ordered back to prison for four years each. They arrived at the Terminal Island Federal Correctional Institution Monday afternoon.
"Dwight and Steven Hammond respect the rule of law. They have litigated this matter within the federal courts for over five years and, in every instance, have followed the order of the court without incident or violation," the Hammonds' attorneys said.
Ammon Bundy accused federal officials of launching an "attack" on the Hammonds for refusing to sell their land. The protesters took over the Malheur National Wildlife Refuge south of Burns on Saturday after participating in a peaceful rally.
Sheriff Ward said the protesters were no patriots. "These men came to Harney County claiming to be part of militia groups supporting local ranchers, when in reality these men had alternative motives to attempt to overthrow the county and federal government in hopes to spark a movement across the United States," Ward said in a statement. "We are currently working jointly with several organizations to make sure the citizens of Harney County are safe and this issue is resolved as quickly and peaceful as possible."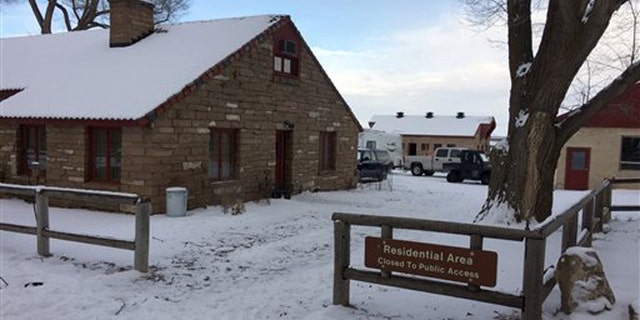 FBI officials tried to calm the anger by calling for a "peaceful resolution" to the standoff. Still, the bureau did not give any specifics about its response in a statement Sunday, citing "safety considerations for both those inside the refuge as well as the law enforcement officers involved."
Ammon Bundy's brother, Ryan, said they planned on staying at the refuge as long as it takes. If the situation turns violent, he contends it will be because of the federal government's actions. "I mean, we're here to restore order, we're here to restore rights and that can go peacefully and easily."
Dwight Hammond Jr., 73, and his 46-year-old son, Steven, have claimed that they lit the fires in 2001 and 2006 to reduce the growth of invasive plants and protect their property from wildfires. However, prosecutors said the fires were set to cover up poaching.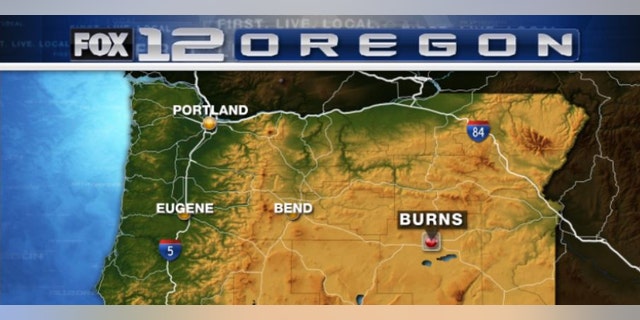 The decision generated controversy and is part of a decades-long dispute between some Westerners and the federal government over the use of public lands. The issue traces back to the 1970s and the "Sagebrush Rebellion," a move by Western states like Nevada to increase local control over federal land. Critics of the push for more local control have said the federal government should administer the public lands for the widest possible uses, including environmental and recreation.
The Associated Press contributed to this report.