Armed Korean War veteran, facing eviction over service dogs, killed by police after confrontation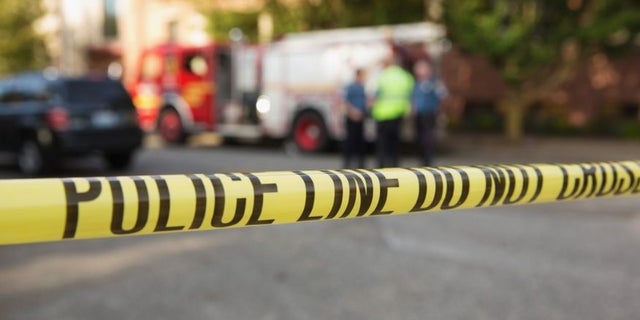 An armed Korean War veteran – slated for eviction from his Miami-Dade apartment over complaints about his service dogs – was killed Monday by police officers who responded to a call of a man threatening to commit suicide.
Police officers rushed to the home of Raymond Bishop, 84, and extensively pleaded with him – even praising Bishop's military background – to get him to surrender his handgun. But at some point at least four Miami-Dade officers opened fire, the Miami Herald reported.
"These officers begged this gentleman to put the weapon down," John Rivera, president of the Florida Police Benevolent Association told the newspaper. "They had no choice. These situations officers are confronted with daily, and it'll remain with them forever."
Bishop died inside his home. His service dogs, Roxie and Ranger, were found inside the apartment and were not harmed, the Herald reported.
"He was very quiet, very patient. He was very helpful," neighbor Christian Rodriguez told Local10 News. "He helped us through the hurricane. We had no water upstairs, but he was a very, very pleasant guy."
According to court records, Bishop lived at the Hidden Grove apartments under a Miami-Dade County government subsidy.
The apartment complex went to court in July 2017 to try and get him booted from his ground-floor unit for allegedly "harboring unauthorized pet dogs" and allowing them to be without a leash. In the lawsuit, the complex claimed one of Bishop's dogs attacked and injured another resident.
A Veterans Administration psychiatrist said in court documents that the pets "provided invaluable emotional therapeutic benefit." The case had been in mediation but talks between the two sides failed.
The case had been in mediation, but talks between the two sides had failing, the Herald reported. It was ongoing.
Bishop's lawyer, Christopher Brochynus of Legal Services of Greater Miami, told the newspaper he was stunned by the death.
"He was a really nice guy to talk to," he said. "He loved his animals."