Arkansas newborn found with dozens of rat bites, police say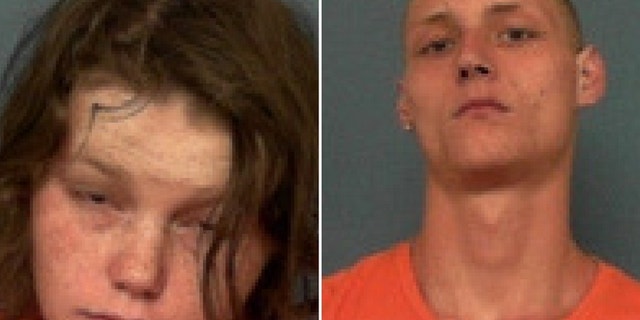 An Arkansas couple was arrested after the pair's newborn baby was discovered with nearly 100 rat bites on her body earlier this week.
Erica Shryock, 19, and Charles Elliott, 18, were charged with endangering the welfare of a minor after they took their 15-day-old baby suffering from "severe skin destruction" to the hospital in Magnolia Sunday morning, according to The Magnolia Reporter. The charges were expected to be upgraded to a felony, in permitting abuse of a minor with serious physical injury.
Nurses examined the baby's body on Sunday and found between 75 and 100 rodent bites covering her arms, fingers, hands and face, KARK reported. A one-inch gash on the baby's forehead exposed the skull.
GEORGIA EXECUTES KILLER WHO QUOTES MOVIE IN HIS FINAL STATEMENT
The couple told the police differing accounts of that morning. Elliott said he heard the baby screaming at about 5 a.m., but Shryock recalled it wasn't until about 7:30 a.m. that she noticed something was wrong. They both told police they found the baby in a bassinet covered in blood.
Elliott said they waited for his mom at their home before rushing the baby to the hospital, according to KARK.
Officers searched the the couple's home and found the bloody bassinet with a blood-soaked hat and blanket in it. There were also bloody rat footprints in the area and rodent droppings by a nightstand.
DAD TRIES TO FATHOM WHY SON ALLEGEDLY DECAPITATED HIS MOTHER
Shryock and Elliott's roommate told police the bassinet was next to the couple's bed and that she couldn't understand why it took so long for the parents to act.
Shryock told police she and Elliott knew about the rat issue in the home, but never addressed it.
The doctor at the hospital said it would have taken hours for the rats to feed on the baby to do such damage.
The baby received facial reconstruction surgery on Monday.