Arizona wildfire: Wind sends blaze past containment lines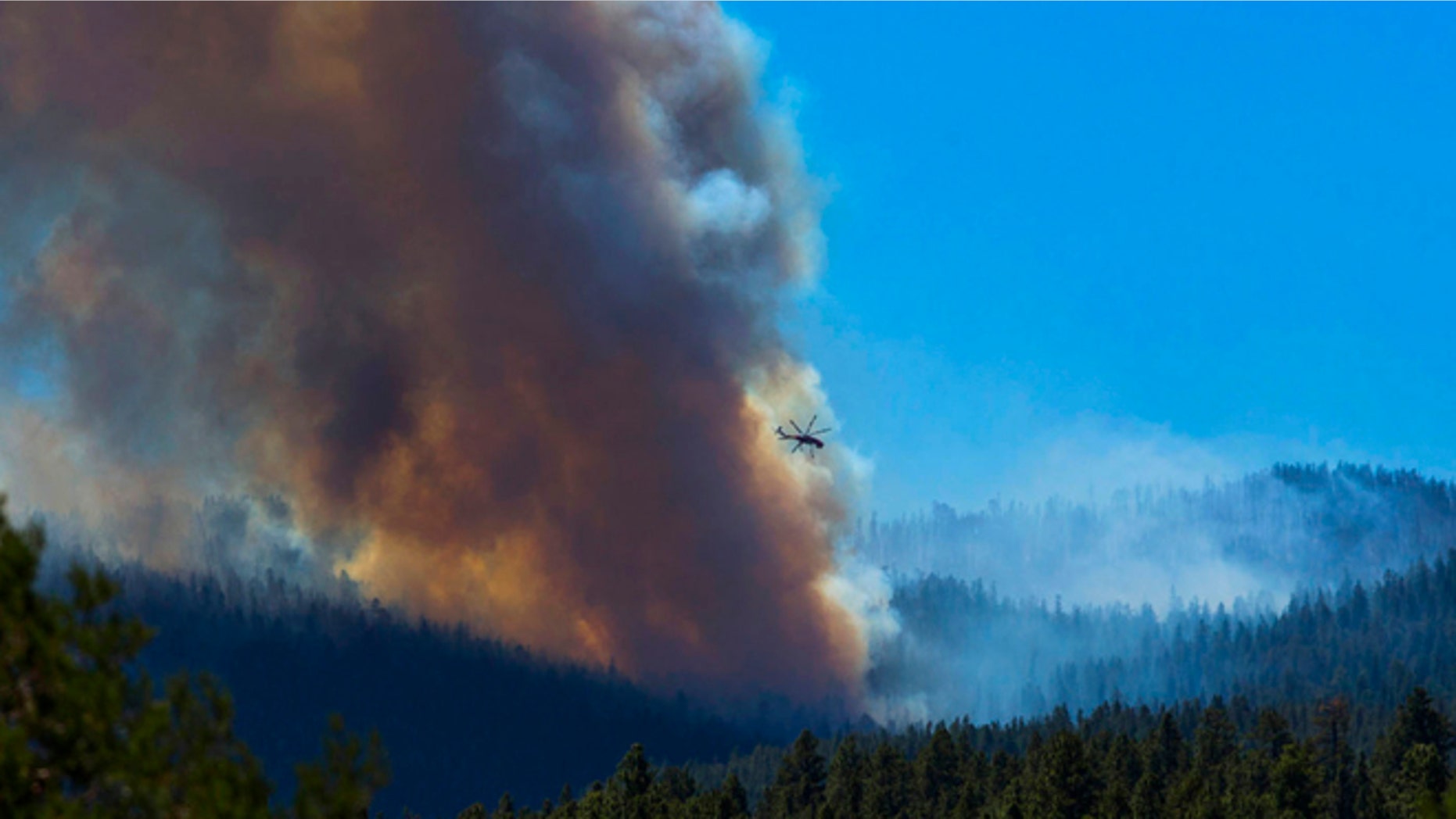 VERNON, Ariz. – Fire crews are hoping that lighter winds on Saturday will spur progress against a wildfire that has charred more than 8 square miles in eastern Arizona's White Mountains and prompted some evacuations.
On Friday, windy conditions pushed the so-called San Juan fire past key containment lines.
"The winds picked up and we did have a lot of movement on the fire," said Pamela Baltimore, a spokeswoman for the Apache-Sitgreaves National Forest. "The fire crossed containment lines to the east and west."
The north end of the fire was holding and planes were dropping slurry on active sections of the blaze in an attempt to re-establish the fire lines on the east and west flanks, officials said.
Communities mostly populated with summer homes remained under mandatory evacuation orders because of the fire that first was reported around noon Thursday. Its cause remains under investigation.
A total of 37 summer homes in the Red Cabin Ranch and Whiting homestead areas remained evacuated as a precaution and authorities said up to 90 structures in three communities could be threatened by the fire. Those structures include homes, barns and sheds.
More than 200 residents and tourists left the areas by the time evacuations were ordered Thursday night, Apache County sheriff's spokesman Sgt. Richard Guinn said.
There have been no reported injuries. The fire is about 135 miles east of Phoenix, near the New Mexico line.
In addition, Kevin Bailey, a spokesman for the incident fire command, told The Arizona Republic that pre-evacuation notices were issued for two other areas — Green's Peak Hideaway and Hidden Meadows.
A Type II incident management team, the second-highest level available, took charge of the fire Friday because of the continuous sources of fuel ahead of the blaze.
However, authorities said winds in the area were expected to subside Friday night and be light Saturday, which would aid in the fire fight.
The fire southeast of Vernon was moving northeast between parcels of land that burned during wildfires in 2002 and 2011, authorities said.
Should it continue on that path, it would hit land with dry underbrush where it could make a run up trees and produce spot fires as winds gust around 20 mph over the weekend.
"We'll have to be very mindful of that," said Marta Call, a spokeswoman for the U.S. Forest Service. "It's moving into untreated areas where there's a lot of dry underbrush, steep terrain, winds are gusting and temperatures rising."
Nine Hotshot crews, 12 engines, five heavy air tankers and a helicopter were fighting the fire on part of the Fort Apache Indian Reservation and in the national forest.