Arizona teachers vote for statewide walkout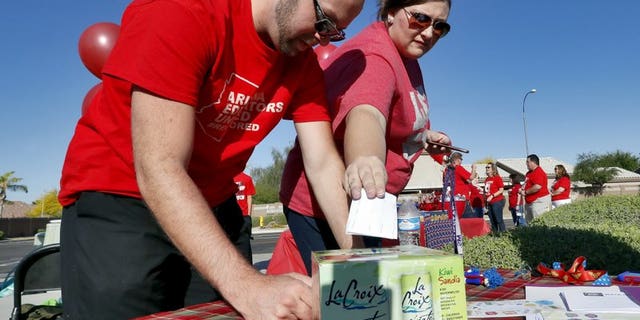 NEWYou can now listen to Fox News articles!
PHOENIX – Arizona teachers have voted to walk off the job in an unprecedented move to demand increased school funding.
The grass-roots group Arizona Educators United, and Arizona Education Association, the state's largest teacher membership group, said Thursday that teachers voted overwhelming in favor of a walkout.
Arizona Education Association has reserved space Friday and for four of five days next week for rallies. Organizers said this week that the group is "preparing for all options right now."
Arizona has among the lowest-paid teachers in the U.S. It is one of several Republican-dominated states where teachers have joined together to push for more money in the face of low salaries, large class sizes and crumbling infrastructure and outdated supplies.
The vote follows weeks of mounting protests and an offer by Republican Gov. Doug Ducey to boost teacher pay by 20 percent. Teachers say his plan doesn't address other needs, including raises for support staff and a return to pre-Great Recession school funding levels.