Arizona suspect linked to 4 recent shooting deaths found dead in hotel room, police say
NEWYou can now listen to Fox News articles!
The suspect linked to the recent shooting deaths of four professionals, including a prominent forensic psychiatrist involved in the JonBenet Ramsey murder investigation, in a three-day period was found dead in an Arizona hotel Monday, police said.
Scottsdale and Phoenix police traced the suspect linked to the four murders to the Extended Stay Hotel on North 69th Street. Authorities heard several shots fired inside a hotel room as officers closed in. Police did not fire any shots.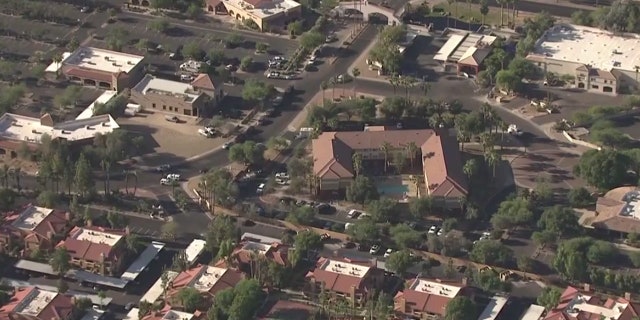 The suspect, who was not yet identified, was found dead from an apparent self-inflicted gunshot wound. Though officials said evidence linked four prior killings, police were seen placing crime scene tape an investigating a fifth-related killing at a home in Fountain Hills.
Authorities confirmed Monday the suspect was linked to the four murders in Scottsdale and Phoenix, the latest one occurring on Saturday.
Marshall Levine, a hypnotherapist and life coach, was found dead in an office building on Saturday suffering from a gunshot wound.
ARIZONA SLAYING MAY BE 4TH IN STRING INCLUDING JONBENET RAMSEY CASE DOC, POLICE SAY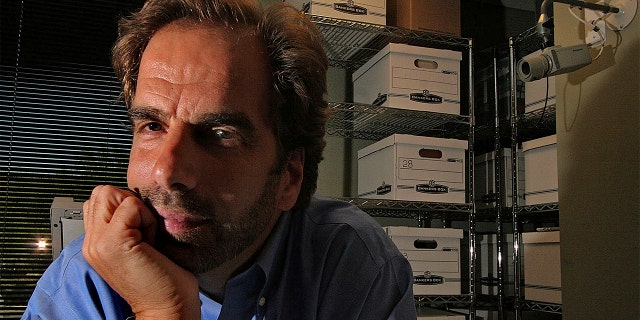 The first victim killed Thursday was identified by authorities as Steven Pitt, a forensic psychiatrist who worked on the high-profile investigation into the killing of 6-year-old JonBenet Ramsey, a beauty pageant star who was found dead at her family's home in Boulder, Colorado. Ramsey's murder, which remains unsolved, attracted national attention. A prosecutor cleared her parents and brother in 2008 based on DNA evidence.
Pitt was killed Thursday outside his office, police said. Besides the JonBenet Ramsey case, he also worked on the "Baseline Killer" serial murder case in the early 2000s, FOX 10 reported.
Witnesses questioned after the Pitt's killing said they heard arguments preceding loud gunshots, describing the suspect as an "adult male, bald and wearing a dark-colored hat with a short brim."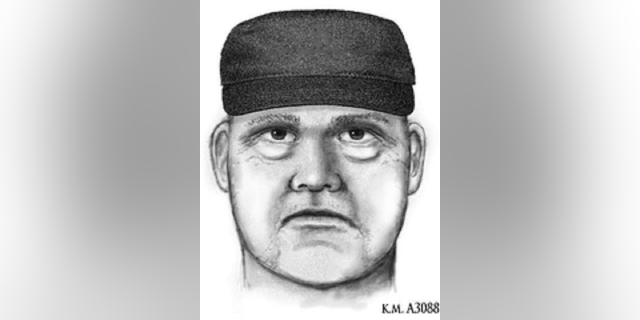 Police released a sketch of the suspect in the killings.
DOUBLE HOMICIDE IN ARIZONA CONNECTED TO JONBENET RAMSEY CASE PSYCHIATRIST'S DEATH, POLICE SAY
The other two victims were paralegals, identified as Veleria Sharp, 48, and Laura Anderson, 49. They were fatally shot at a law office on Friday.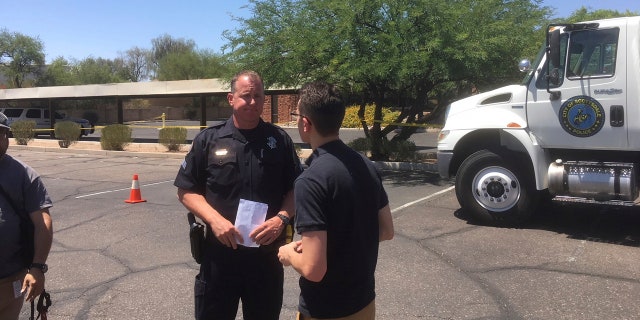 One woman managed to escape the building after being shot in the head, but died after she was taken to a hospital. The other woman was found dead at the scene, the Phoenix New Times reported.
The website of Burt/Feldman/Grenier, the law firm that employed Sharp and Anderson, says it practices divorce, child support and other aspects of family law litigation and mediation.
Fox News' Travis Fedschun and The Associated Press contributed to this report.