Arizona police: Woman switched flour for formula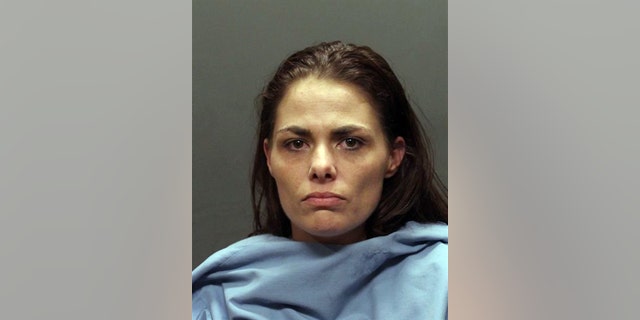 TUCSON, Ariz. – A Tucson woman is accused of substituting flour for infant formula in containers returned to several local stores for refunds, and police have warned the public to check formula containers' seals for tampering.
One child got sick from ingesting tampered formula but is in good condition after being treated at a hospital and released May 5, police said late Thursday.
Police Chief Chris Magnus held an unusual nighttime news conference to disclose the arrest and to warn the public. "We're concerned about this and wanted to get the information out as quickly as possible to avoid any other children from becoming sick," Magnus said.
Police said the suspect was motivated by money and apparently took place over at least several days and possibly for up to two months. The formula was either purchased or stolen, police said.
Dr. Francisco Garcia, chief medical officer for Pima County, said tests are being conducted to determine whether other substances were put in formula containers along with flour, such as something to make it more palatable.
Police said Jennifer LaPlante, 30, was arrested Thursday on suspicion of fraudulent schemes and artifices and child endangerment.
LaPlante remained jailed Friday. It wasn't immediately known whether she has an attorney who could comment on the allegations.
Police listed two Fry's grocery stores and two Wal-Mart stores, all on Tucson's eastside, that are linked to the incident.
Officials at Arkansas-based Wal-Mart said they don't restock baby formula and are "deeply disturbed" by the Tucson incident.
"Our customers deserve safe, quality foods, and we have policies in place to help ensure that returned baby formula is not put back on our shelves," Wal-Mart spokesman Ragan Dickens said in a statement.
A police department spokesman, Sgt. Pete Dugan, said Friday he wasn't aware of additional reports of tampered formula.
However, detectives remained "smack-dab in the middle of the investigation," Dugan said. "They need to find out if there's others involved. They need to find out if there's other stores involved."
Officials advised recent purchasers of infant formula from Tucson businesses to check seals on containers and to see whether the formula smelled normal.
Parents shouldn't feed infants with any formula if there's any question of possible tampering, Garcia said. "Those seals should be intact," he said.