Archaeologists identify 67-year-old shipwreck off Florida coast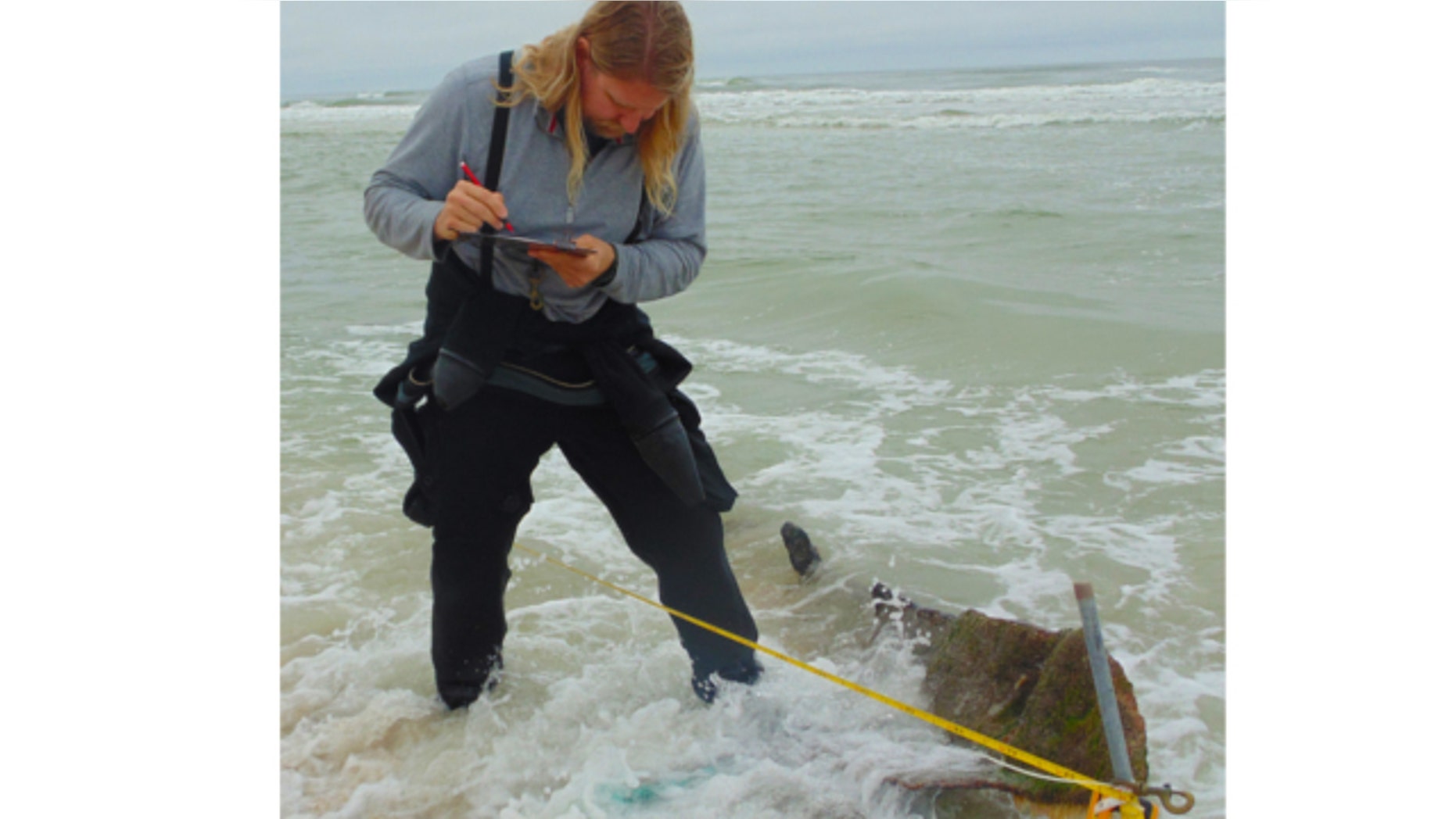 Archaeologists have identified a 67-year-old shipwreck revealed during low tide on New Year's Day in the waters off northeast Florida.
The Lighthouse Archaeological Maritime Program confirmed that the ship is the Bermuda-based Deliverance, which wrecked in 1947 off Ponte Vedra Beach.
Low tides revealed 80 feet of the motorized ship's iron and timber, giving archaeologists clues to check against local lists of shipwrecks in the area and international shipping reports.
Archaeologists told The Florida Times-Union that the Deliverance sailed between Jacksonville and Bermuda before sinking in a fierce storm on Dec. 13, 1947.
"It was pretty cool, actually," said Chuck Meide, director of the St. Augustine Lighthouse and Museum program. "You feel like an armchair archaeologist because we figured it out after we were back from the field. Everything else was done from the chair with a computer in front of us. Doing research has changed over the years."
It's not uncommon for the eroded hulls of shipwrecks to emerge during heavy storms from the waters off Ponte Vedra Beach. About five iron ribs from the Deliverance surfaced in 2008, and Meide's staff studied the wreck.
After checking a list of ships wrecked in the area 1866 to 1974, archaeologists determined that the wreckage matched a description of the Deliverance, The Florida Times-Union reported.
Staff archaeologist Brendan Burke found final evidence in story in the online archives of a newspaper in Singapore confirming that the boat sank in a storm, despite the efforts of Capt. Wilson King and his crew, one of whom swam to shore for help.
"There it was in black and white," he told the paper. "It was run ashore in a fierce storm and appeared to be in danger of breaking up. … That was the smoking gun for this case."
The Times-Union reported that the archeologists will next attempt to determine the age of the Deliverance. The group also plans to investigate a 1782 British ship located off St. Augustine that was involved in the evacuation of Charleston.
The Associated Press contributed to this report.