AP EXPLAINS: After 2 deadlocks, what's next for jury in case of long-missing NY boy Etan Patz?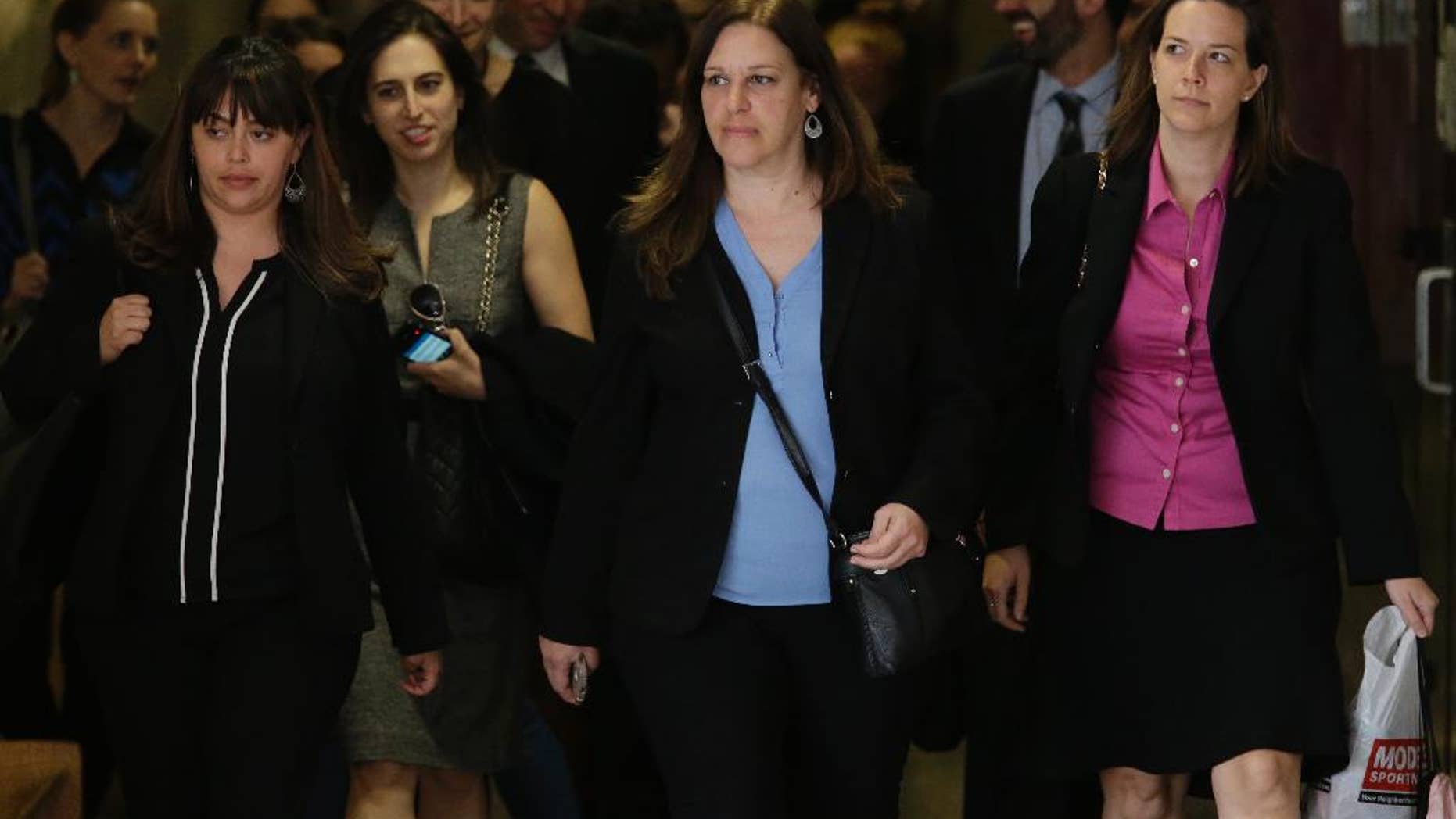 NEW YORK – The haunting case of missing first-grader Etan Patz has endured for almost four decades — and deliberations in the long-awaited murder trial stemming from his 1979 disappearance are enduring extraordinarily long, too.
Fifteen days into their discussions, jurors have twice said they can't reach a unanimous verdict and have been told to keep trying. They are weighing murder and kidnapping charges against Pedro Hernandez, 54, who confessed three years ago to killing 6-year-old Etan in 1979; his lawyers say his confession was imaginary and another suspect is the more likely killer.
A look at the issues as deliberations continue:
WHAT'S HAPPENED?
The jury has announced twice that it's deadlocked, most recently on Tuesday. Defense lawyers have sought a mistrial both times, saying jurors shouldn't be pressed to continue. "This is a tired jury that says it can't reach a verdict, and we asked the judge to respect that," attorney Harvey Fishbein said. Manhattan state Supreme Justice Maxwell Wiley has denied the mistrial requests and advised the panel to keep going, while noting that it's not obligated to reach a verdict. After Tuesday's impasse, jurors continued deliberating for several hours before going home for the night.
HOW MANY TIMES CAN THE JUDGE DO THAT BEFORE THERE'S A MISTRIAL?
It's up to the judge, who has broad discretion in deciding how to handle a deadlocked jury. But judges have to walk a fine line in balancing the court's interest in bringing a trial to a conclusion with a potential argument, if there's a conviction, that prolonging deliberations amounted to coercing a verdict that should be overturned. There's no hard-and-fast rule for determining that; appeals courts can look at a number of factors, not just the number of times a jury was told to keep trying. "This is a very subjective area ... each individual fact and circumstance will, to a particular appellate panel, have a different meaning," said James Cohen, a Fordham Law School professor who specializes in criminal law.
WHAT CAN AND CAN'T A JUDGE SAY TO TRY TO MOVE THE JURY FORWARD?
There's been long debate in the legal community about what are known as "Allen" instructions, a term that can encompass a range of approaches to encouraging a stymied jury to keep deliberating. The name stems from an 1896 Supreme Court case that established that it's permissible for judges to tell jurors to continue discussions — and to consider changing their minds, particularly if they're in the minority. Prosecutors unsuccessfully asked Wiley to take that route Tuesday. Defense lawyers often see such language as coercive — some people call it a "dynamite" or "bombshell" instruction — and courts and legal groups have urged caution. Many judges use a modified message, as Wiley has, that includes reminders that the jury isn't required to reach a verdict.
WHAT HAPPENS IF THERE IS A MISTRIAL?
Prosecutors would decide whether to retry the case, in which jury selection took weeks and testimony more than two months. Prosecutors haven't specified what they would do, but Manhattan Assistant District Attorney Joan Illuzzi-Orbon told the court Tuesday she "would rather have a second trial than a verdict for a verdict's sake."
___
Associated Press writer Tom Hays contributed to this report.