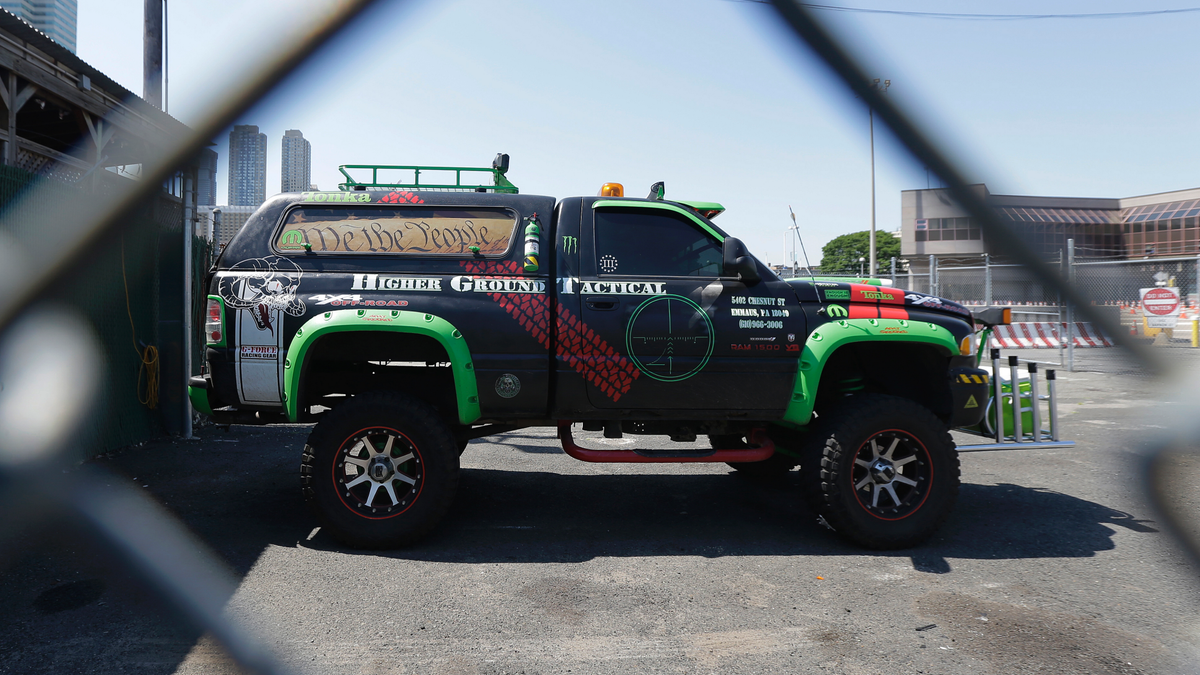 JERSEY CITY, N.J. – A man arrested last year outside New York with a vehicle full of weapons while heading to the city to rescue a young woman from a drug den was sentenced on Friday to at least a year in prison.
John Cramsey, of East Greenville, Pennsylvania, pleaded guilty to weapons charges earlier this year and was sentenced in court in Jersey City to between one and five years in prison.
The anti-drug activist and former gun range owner and two associates were arrested outside the Holland Tunnel. He told authorities they were going to rescue the teenager, who later died of an overdose.
He has already spent three months in jail. A different judge earlier denied a request to sentence him to probation.
Cramsey had channeled his grief over his daughter's death from a drug overdose into a mission to save others from the same fate. He started a group for concerned parents and recovering addicts and began making trips to homes and hotel rooms to pull people out of dangerous situations and find them treatment, people involved in the efforts have said.
Few might have known about Cramsey outside Pennsylvania's Lehigh Valley had he, Dean Smith and Kimberly Arendt not been stopped on June 21, 2016, near the Holland Tunnel in Jersey City.
Smith, a videographer and graphic designer, was driving Cramsey's neon-painted truck, which police said was pulled over because it had a crack in its windshield and objects hanging from a rearview mirror.
The defendants contended they were stopped because of the truck's Second Amendment-themed decorations, and they sought unsuccessfully in court to have a police search invalidated.
Arendt was a former camp counselor of 18-year-old Jenea Patterson, who reached out after a girl she was with died of a drug overdose. Patterson later denied she was seeking help, but she died in January of a drug overdose.
Police recovered a semi-automatic, military-style rifle, a shotgun, five handguns and tactical gear. All three defendants faced multiple weapons charges under New Jersey's gun laws, which are stricter than Pennsylvania's and require guns transported in cars to be kept locked and unloaded in a trunk or a secure container.
Cramsey pleaded guilty to unlawful possession of a gun and possession for an unlawful purpose. Each count carries a maximum sentence of five years with no parole for a year, but under the plea deal his attorney can apply for a probationary sentence that wouldn't include prison.
Smith, of Whitehall, Pennsylvania, and Arendt, of Lehighton, Pennsylvania, were accepted into a pretrial intervention program. The probationary program, if completed, can lead to charges being dropped. Cramsey was denied entry into the program, and attorney James Lisa said he's appealing.
___
This story has been corrected to show the man's hometown is East Greenville, not East Greensville, and the person who died was a young woman, not a girl.