Another suspicious package at DC-area Marine base linked to Washington state suspect
Authorities said Thursday that a suspicious package sent to Marine Corps Base Quantico in northern Virginia is linked to a Seattle-area man accused of sending 11 other suspicious parcels to government agencies and military installations in the Washington D.C. area.
Base officials told Fox 5 DC that the package arrived at the base's post office Thursday. Investigators said they were expecting the package to arrive.
The Marine Corps Base Quantico Explosive Ordnance Disposal responded to the post office at about 12:30 p.m. and gave the all clear at about 1 p.m., according to officials. The package was rendered safe and turned over to the FBI. There were no injuries or damage to property reported.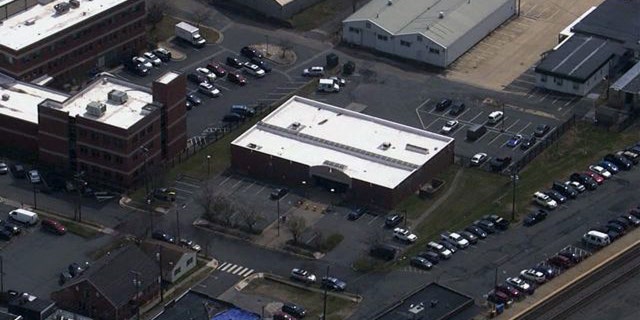 Thanh Cong Phan, 43, of Everett, Wash., was charged in federal court Tuesday with one count of shipment of explosive materials. According to a complaint, Phan sent packages to the U.S. Secret Service White House Mail Screen Facility, the Naval Surface Warfare Center Dahlgren Division, in Dahlgren, Virginia, and the mailing facility for FBI headquarters in Baltimore, among other government facilities.
Each package contained what appeared to be a homemade explosive device in a small glass bottle with an unknown black power with a fuse, the complaint says. It also contained a typewritten letter with "ramblings about neuropsychology, mind control, and other subjects including terrorism."
The facilities were evacuated and shut down when the packages were discovered, causing considerable disruption to government operations, the complaint said.
No packages exploded or caused injuries.
Federal authorities told Fox 5 DC that they suspect more packages could have been mailed to processing facilities in the D.C. area. They are continuing to work to locate and isolate all of the packages.
A detention hearing for Phan is set for Friday.
Click for more from Fox5DC.com.
The Associated Press contributed to this report.