Annual 'Pig Scramble' in jeopardy for California town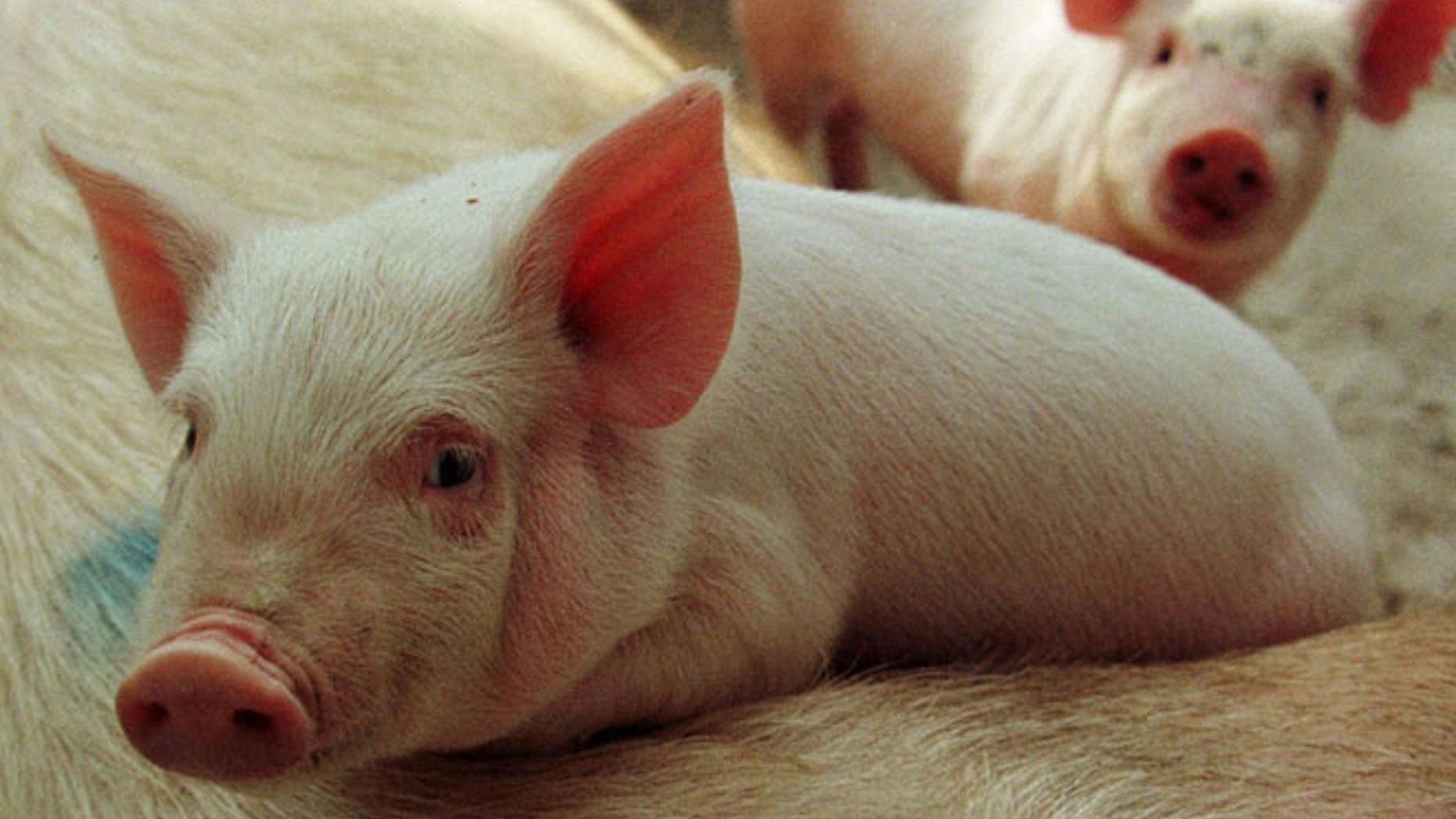 An annual Fourth of July 'Pig Scramble' tradition could soon be history, as opponents in Woodside, Calif., and across the country join a petition to end it.
EFFECTS OF ANIMAL ABUSE LAW BEING FELT IN OHIO
The Pig Scramble, hosted by an all-men's non-profit equestrian rescue group, the Woodside Mounted Patrol, is abusive towards animals, the opponents claim. Supporters say animal rights activists are just trying to mess with tradition.
Both sides made their voices heard at a town council meeting on Tuesday, but officials did not hold a vote to ban the event altogether, The Almanac reported.
USDA PUTTING HUMAN PRIVACY BEFORE ANIMAL SAFETY?
The petition described the rodeo event as "piglets frantically [racing] across the rodeo ring as a group of children chase the terrified animals trying to grab or pin them to the ground."
The petition, organized by Animal Place, warns that this event could result in piglets being trampled, injured, and even traumatized -- and teaches children to mistreat animals. The supporters deny that.
Woodside Mounted Patrol Captain Victor Aenlle told KGO-TV the abuse claims are "messing with our history and traditions."
For many, the Pig Scramble is a fun activity, something Aenlle imagines is "the best day pigs will see in their entire lives."
The petition has nearly reached its goal of 30,000 signatures.