Alaska man behind murders said to have killed for pleasure, FBI says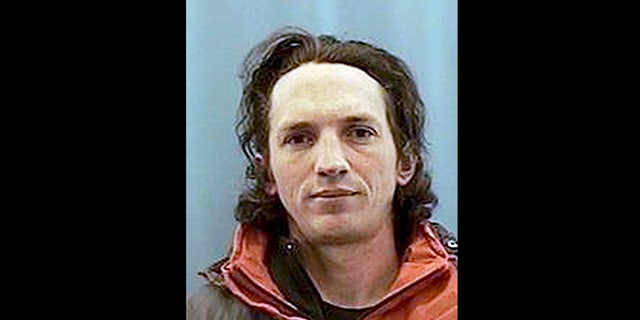 ANCHORAGE, Alaska – Confessed serial killer Israel Keyes admitted he enjoyed killing people, but couldn't or wouldn't give investigators a more meaningful answer when quizzed why he did it.
"There were just times, a couple of times, where we would try to get a why," said Anchorage Police officer Jeff Bell, who helped interrogate Keyes for hours.
"He would have this term, he would say, 'A lot of people ask why, and I would be, like, why not?"' Bell said.
Keyes confessed to killing eight people across the United States, but alluded to additional murders, FBI Special Agent Jolene Goeden and Bell told The Associated Press.
"Based on some of the things he told us, and some of the conversations we had with him, we believe the number is less than 12," Goeden said. "We don't know for sure. He's the only one who could have ultimately answered that."
They may never know the true number.
Keyes slit his wrist and strangled himself with bedding Sunday at the Anchorage Correctional Facility. He was facing a March trial on federal murder charges in the kidnapping and death of an 18-year-old Samantha Koenig, who was abducted from an Anchorage coffee stand Feb. 1.
He also wasn't going to stop. Authorities said he have weapons caches or body disposal kits stashed across the country.
One such disposal kit was found north of Anchorage. It included a shovel, plastic bags and bottles of Drano, which he told authorities would speed the decomposition of bodies.
A murder kit found in upstate New York had weapon parts, a silencer, ligatures, ammunition and garbage bags.
Keyes said other murder kits are hidden in Washington state, Wyoming, Texas and, investigators believe, somewhere in the Southwest, possibly Arizona.
Goeden and Bell conducted up to 40 hours of interviews with Keyes after his March arrest in Texas. During that time, Keyes confessed to killing Koenig, along with Bill and Lorraine Currier in Vermont, and five other people -- although details for those victims were scarce.
The interviews also revealed Keyes' motivation, which was simple, Goeden and Bell said.
"He enjoyed it. He liked what he was doing," Goeden said. "He talked about getting a rush out of it, the adrenalin, the excitement out of it."
Keyes also liked seeing coverage of his crimes in the media, and he appeared to get a thrill out of talking about some of them with investigators, Goeden and Bell said.
His crimes started small with burglaries and thefts -- until the urge escalated to murder.
Bell said Keyes told investigators the first violent crime he committed was a sexual assault in Oregon, in which he let the victim go.
"He planned on killing her but didn't," Bell said.
Keyes said the rape occurred sometime between 1996 and 1998 along the Deshutes River near Maupin, Ore., after he got the girl away from her friends. The girl was between the ages of 14 and 18, and would be in her late 20s or 30s now. No police reports were filed, and the FBI is seeking more information on the crime.
Of the five other murders Keyes confessed to, four were in Washington state and one occurred on the East Coast, with the body disposed of in New York.
In the case of the Curriers, authorities say Keyes flew from Alaska to Chicago on June 2, 2011, rented a car and drove almost 1,000 miles to Essex, Vt.
There, he carried out a "blitz" style attack on the Curriers' home, bound the couple and took them to an abandoned house. Bill Currier was shot, and his wife was sexually assaulted and strangled.
Keyes immediately returned to Alaska, and followed the case on his computer by monitoring Vermont media. The couple's bodies were never found after the house was demolished and taken to a landfill.
Leaving the area shortly after a murder was a familiar tactic for Keyes. After he abducted Koenig, he took her to a shed at his Anchorage home, sexually assaulted her and strangled her.
Keyes then left the next day for a two-week cruise, storing Koenig's body in the shed. Upon his return, he dismembered the body and disposed of it in a lake north of Anchorage. He was later arrested in Texas after using Koenig's debit card.
Koenig was his only known victim in Alaska. Goeden and Bell said he never explained why his broke his own rule of never killing anyone in the town where he lived because it's easier to be connected to such a killing.
The only mistake Keyes said he made was letting his rental car be photographed by an ATM when withdrawing money in Texas.
Unlike his earlier killings, the deaths of the Curriers and Koenig received a lot of news coverage.
"He was feeding off the media attention in the end," Bell said.
That wasn't the only change. His time between murders was growing shorter.
"He talked about that time period in between crimes, that over the last few years, that became quicker," Goeden said.
During their interviews, Keyes was willing to talk about the Koenig and Currier killings since he knew authorities had evidence against him.
"It was chilling to listen to him. He was clearly reliving it to a degree, and I think he enjoyed talking about it," Bell said of the Koenig and Currier deaths. But in the other cases, Keyes wasn't as forthcoming because he knew investigators had little on them.
Keyes, a construction contractor, told investigators that they knew him better than anyone, and that this was the first time he'd ever spoken about what he called his double life.
"A couple of times, he would kind of chuckle, tell us how weird it was to be talking about this," Bell said.
Even though he was talking to investigators, Keyes didn't want his name made public in any of the other investigations, especially the Curriers, because of the fallout of publicity. He threatened to withhold information if his name got out.
"If there was nobody else that he was concerned about, I think he wanted his story out there. He wanted people to know what he did," Goeden said. "What he was worried about is the impact that was going to have on the people that cared about him and were close to him."
Keyes will be buried Sunday in Washington state.