Alabama boy beaten to death for wetting pants, prosecutor says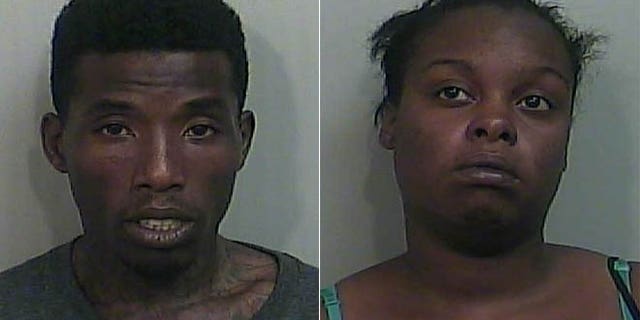 ANNISTON, Ala. – Prosecutors in eastern Alabama say a 5-year-old boy was killed because he wet his pants.
Calhoun County District Attorney Brian McVeigh told WBMA-TV Wednesday that Gregory Caver of Anniston was beaten until he was unconscious Friday, and later died at a hospital in Birmingham.
The boy's 28-year-old mother India Kimble and her 26-year-old boyfriend Vonta McClellan have been charged with capital murder in the boy's death.
The young victim, identified as Gregory Caver, was taken to Stringfellow Memorial Hospital and then airlifted to Children's of Alabama hospital in Birmingham, where he later died, MyFoxAl.com reported.
Authorities have said McClellan was accused of also abusing his 7-year-old daughter and was arrested. Officials have said he was in jail when he was served with a warrant for the boy's death.
Investigators have said Kimble fled authorities and was picked up by U.S. Marshals in Mobile. She has since been returned to Anniston.
It's unclear if the two have attorneys.
The Associated Press contributed to this report