Air Force pilot dead, another injured after T-38 Talon crashes in Texas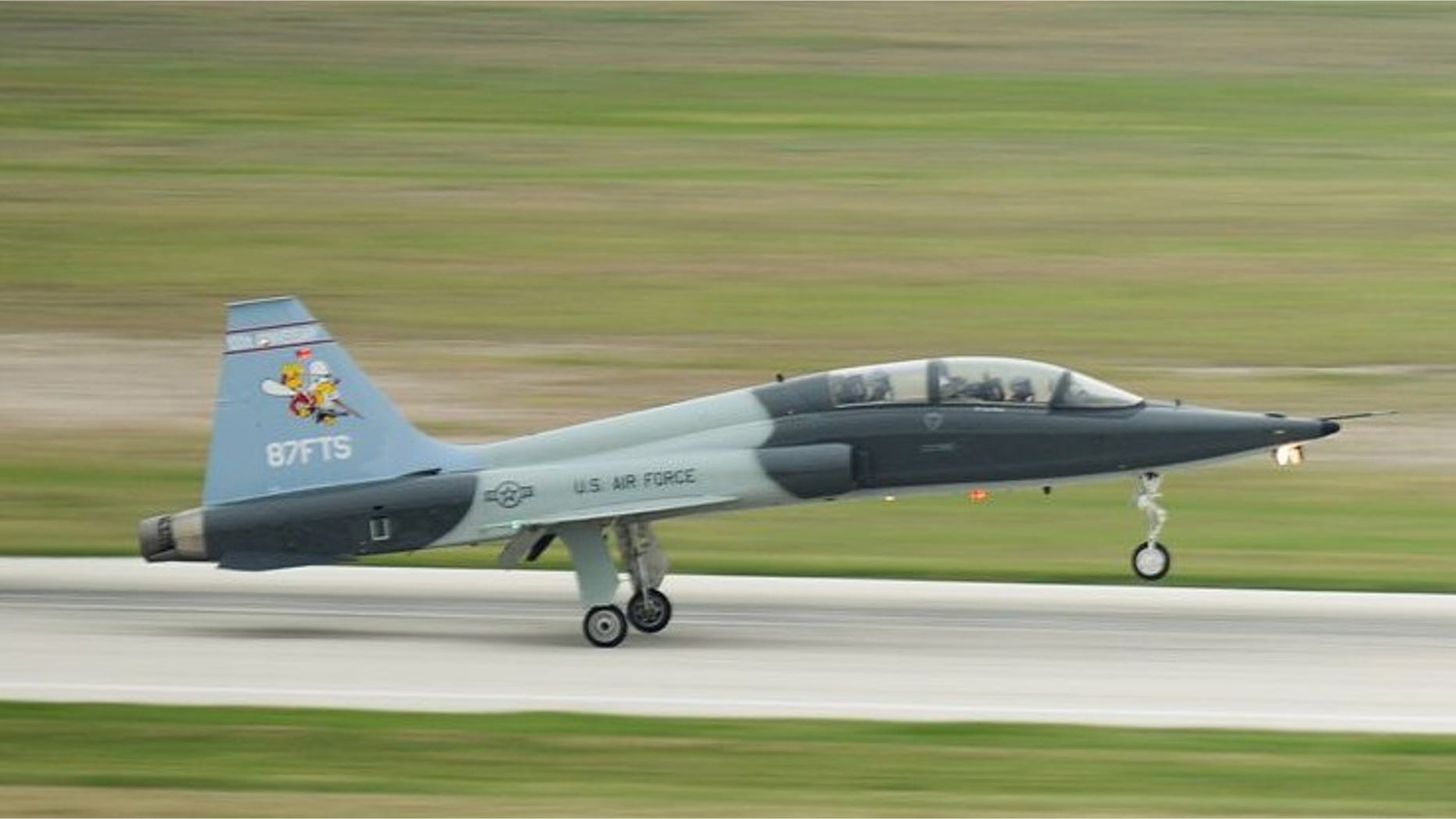 One U.S. Air Force pilot is dead and another has been hospitalized after a T-38 Talon crashed in Texas Monday.
The pilots, both of whom are not being identified, crashed the training jet near Laughlin Air Force Base in Del Rio around 4 p.m., roughly 14 miles northwest, the Air Force said in a statement.
The surviving pilot was transported to Val Verde Regional Medical Center in Del Rio.
"Our biggest priority at this time is caring for the family and friends of our Airmen," Col. Michelle Pryor, 47th Flying Training Wing vice commander, said Monday night.
"We are a close knit family, and when a tragedy like this occurs every member of the U.S. Armed Forces feels it. Our people take top priority, and we are committed to ensuring their safety and security," Pryor continued.
The Air Force confirmed the incident on Twitter, saying: "It is with great sadness we announce the passing of one of our own and the injury of another Airman during a plane crash near Del Rio, Texas. Our thoughts and deepest condolences go out to the families, friends and Airmen affected by this tragedy."
Officials are investigating the incident. Early indications point to a problem with the jet's gear box suggesting a mechanical failure and not pilot error, officials with knowledge of the investigation told Fox News.
This is the second U.S. military training jet crash since October when a Navy T-45 crashed in Tennessee, killing two pilots.
Laughlin is the largest training base in the U.S. Air Force.
Fox News' Lucas Tomlinson contributed to this report.