Air Force airmen shave their heads to support 5-year-old fighting cancer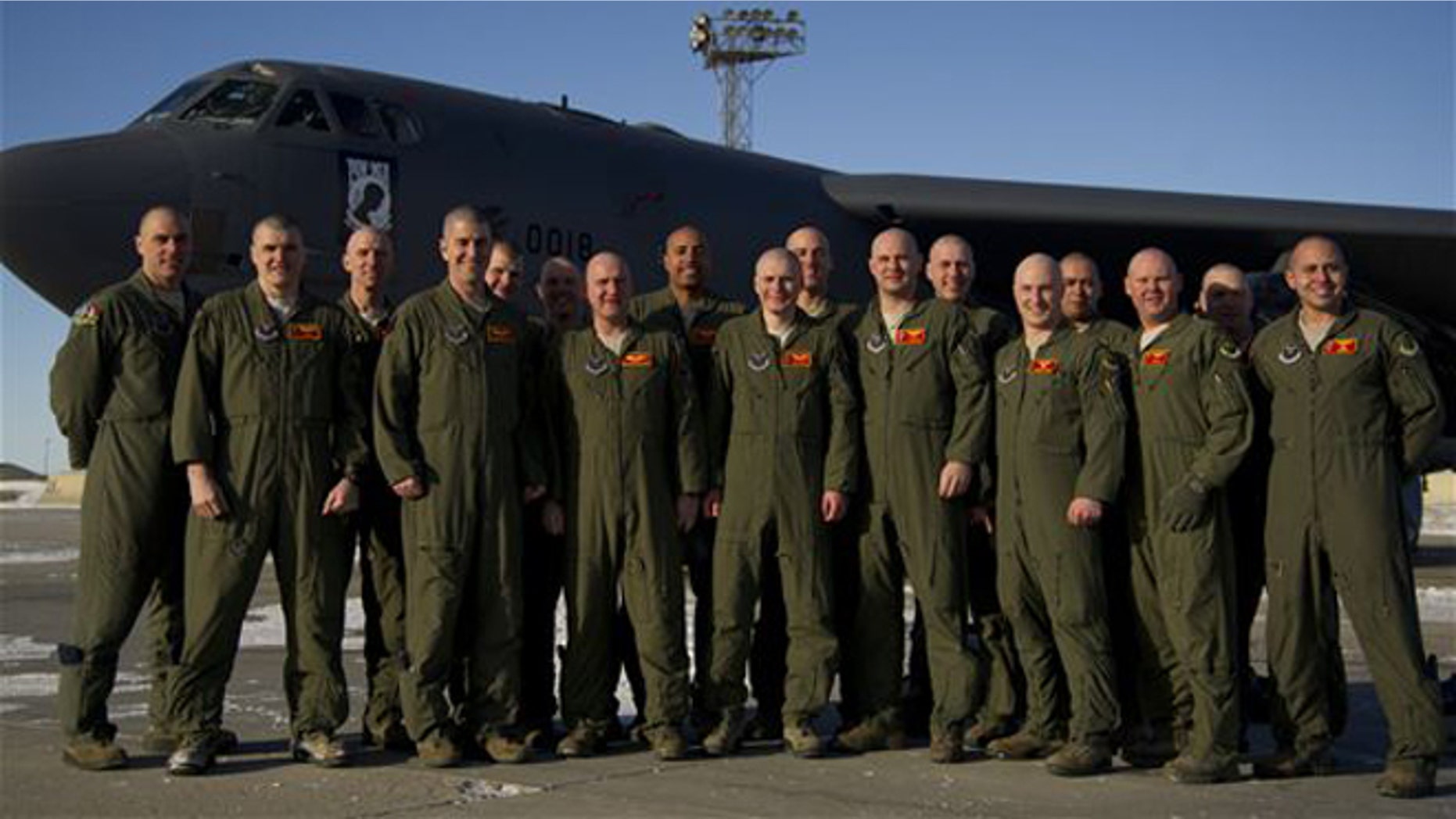 More than 400 Air Force airmen on three continents have shaved their heads in support of a 5-year-old boy fighting cancer and whose pilot father died in a training mission in 2008 just before the boy was born.
The bald fraternity started in February with 90 airmen deployed to Shindand Air Base, in Afghanistan, shaving their heads in support of Brayden Mitchell, who was diagnosed in January with Stage 3 Wilms tumor, a form of kidney cancer, according to the Minot Air Force Base website.
Brayden watched over video chat in February from Ohio as 90 airmen went bald in his honor.
Now, the kindhearted gesture has spread to US Air Forces bases in Italy, Florida, Arizona and North Dakota.
"It's just an easy thing that we can do to support him," Capt. Michael DeVita, 23rd Bomb Squadron B-52 instructor pilot, said, according to a statement. "I was more than willing to do it, and pretty much all the guys in our squadron were, too. I'm hoping we can pay it forward and have other people I went to pilot training with that fly other airplanes all do this."
Brayden began losing his hair after chemotherapy treatments, and his spirit was crushed. Drawing on his love of planes, Brayden's mother, Kristi, reached out to DeVita, a good friend of Brayden's father, who died when he did not eject in time and crashed with his jet.
Kristi's request prompted Capt. Corey Preston, a mutual friend of DeVita and Mitchell's from pilot training who is currently deployed, to reach out to various Air Force squadrons to ask if they would shave their heads in support of Brayden.
Next step? The bald brigades would then take a group photo in front of their aircrafts and send it to the 5-year-old Brayden.
DeVita said the mission was twofold: to offer Brayden photos of different Air Force planes, and to show him that it doesn't matter whether a person has hair.
DeVita and other 23rd Bomb Squadron airmen posed with their shaved heads in front of a B-52, a photo they sent to Brayden.
"It's just to keep his spirits up and keep him strong so he can fight through the chemo and move on past this," DeVita said. "Hair is a small thing; fighting cancer is a tough thing."
According to Military Times, other bases have also paid it forward.
At Aviano Air Base, Italy, a dozen F-16 pilots from the 510th Fighter Squadron shaved their heads.
Luke Air Force Base, Ariz., "painted Brayden's name on one of the airplanes there, the same one Dave had his name on," DeVita told the paper. "I've seen pictures of [pilots with shaved heads] in front of the F-35 at Eglin [Air Force Base in Florida], at Aviano, all over the place. It's incredible how fast it's moved around the world."
At least 10 bases have hosted "Go Bald for Brayden" events, Preston told the Military Times. Several women have also shaved their heads -- including one female airmen – even though it goes against Air Force rules.