Accused terrorist Ahmedzay testifies against alleged co-conspirator Medunjanin in NYC terror trial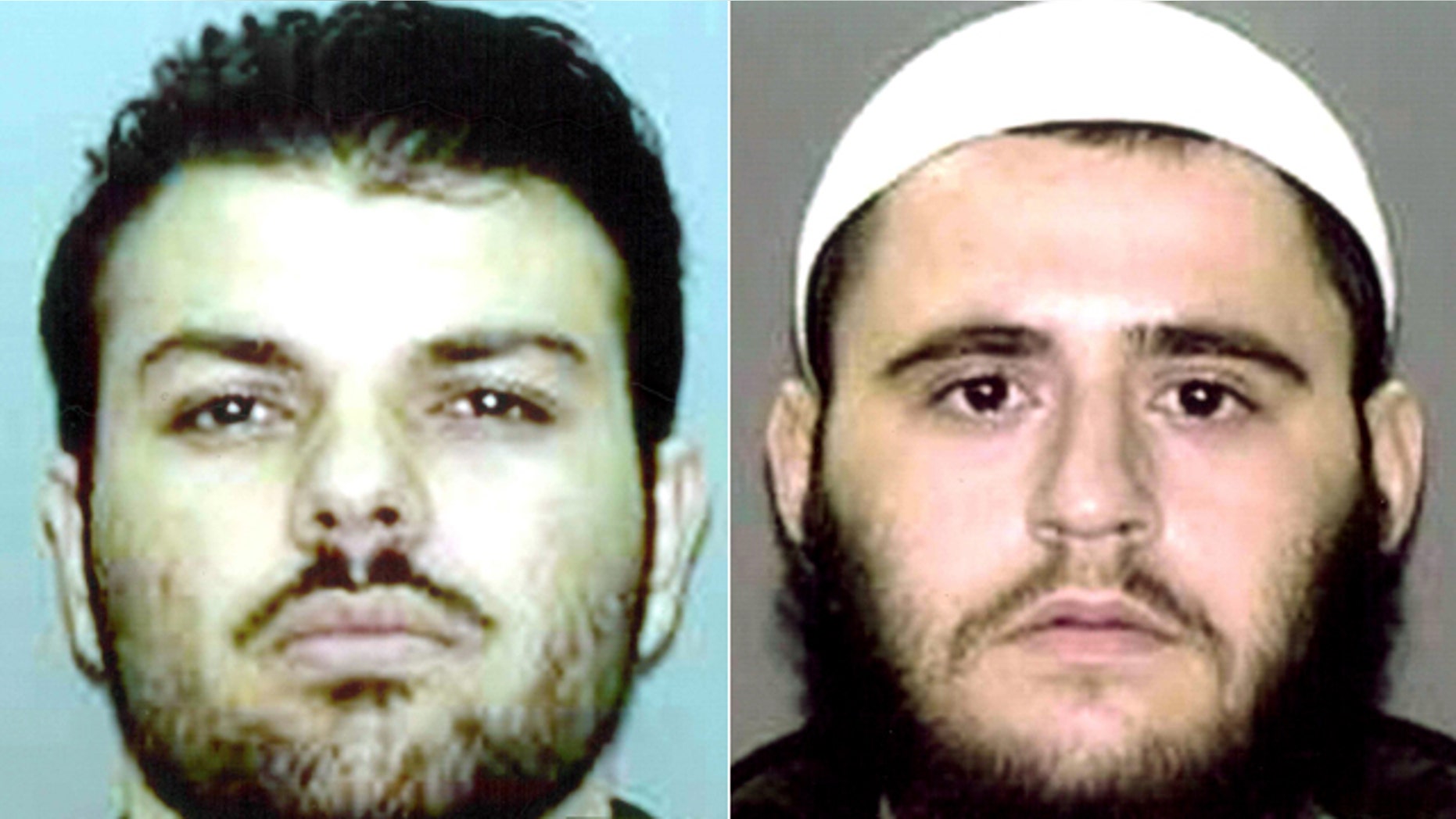 The Queens, New York, man who pleaded guilty to attempting to build a bomb to blow up the New York City subways in September 2009 testified on behalf of the government on Tuesday.
Najibullah Zazi, who is waiting to be sentenced, gave testimony against alleged co-conspirator Adis Medunjanin. An attorney for Medunjanin denies his client is a terrorist, describing him as someone who only wanted to protect fellow Muslims.
Zazi, wearing a khaki prison uniform, explained that he became radicalized in 2006 after listening to sermons from Islamic religious leaders, including Anwar al-Awlaki.
He testified to running up $50,000 in credit card debt to pay for travel to Afghanistan for himself and convicted co-conspirator Zarein Ahmedzay and Medunjanin so that all three could fight with the Taliban.
Earlier in the trial, Ahmedzay also testified for the government, providing a more detailed glimpse into the mind of a suicide bomber.
Ahmedzay, a former New York City taxi driver and Bosnian-born Muslim, pleaded guilty for his role in the planned attack and is also now awaiting sentencing.
Sitting only 2 feet away from the defendant, Ahmedzay recalled  how the men were recruited by Al Qaeda to blow up the New York City subways after they were unable to join Taliban fighters.
He described how the three high school friends were recruited by the terrorist network and taken to a training camp in  Pakistan's tribal region of Waziristan.
Ahmedzay said trainers at the camp offered instruction on small arms fire as well as rocket-propelled grenades.
Questioned by the defense, he also acknowledged that he was disappointed with the level of training.
He testified that after a few days at the camp, Al Qaeda operatives suggested the men would be more valuable returning to the US to become suicide bombers. Ahmedzay said that at first he was reluctant to take part in the plan, but after being shown propaganda videos he changed his mind.
He agreed to blow himself up, but on the condition that he could visit his wife. The recruiters agreed.
Ahmedzay said he later reconsidered his suicide plan after his wife threatened that if he went ahead with the bomb plot she would kill herself by jumping into a fire pit with the couple's child.
Ahmedzay told jurors he returned to New York and after reading a verse from the Koran, again recommitted himself to the murderous mission.
He said that because of his job as a taxi driver he was best qualified to select targets for an attack.
He described conducting reconnaissance at Grand Central Station, Times Square and Wall Street, but decided that blowing up the subway would cause the greatest damage and fatalities.
Prosecutors say the attack was only days away when law enforcement broke up the plot.

Ahmedzay, who faces life behind bars, said he is testifying against one of his alleged co-conspirators in the hope that he will received a shorter sentence.
The convicted terrorist who admitted to wanting to kill men, women and children on a New York City subway is now in the government witness-protection program.