Academy Sports manager fired weeks after intercepting gun thief suspect in Florida store, lawyer says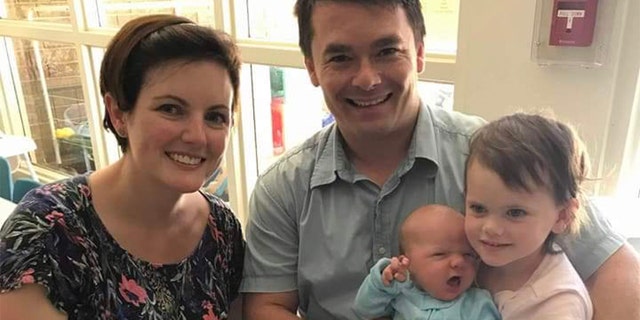 A sporting goods store employee, who last month helped catch a suspect allegedly trying to swipe a weapon, was suspended and later lost his job at the Florida business following the incident, his lawyer said.
Dean Crouch, 32, was working at the Academy Sports store in Tallahassee on June 29 when robbery suspect Jason White allegedly tried to steal a gun, the Tallahassee Democrat reported.
After White reportedly tried to flee with the stolen firearm he'd requested to see, Crouch stepped in and ultimately detained him.
Crouch, an assistant manager at the store, was nearby when the incident occurred and heard employees yelling "stop that guy," his attorney, Ryan Hobbs, told Fox News. While police made their way to the scene, the suspect was relocated to an office at the business, he said.
Hobbs said the suspect had attempted to make off with a .40 caliber handgun and matching ammunition.
The Tallahassee Police Department, who arrested the suspect, wrote on Facebook that "employees detained a man who tried to run out of the store with a firearm, ammunition, and a backpack, which were stolen from the business."
The suspect also allegedly stole two weapons from a pawn shop earlier the same day, police said.
Hobbs claimed his client was placed on suspension in the days after the incident amid a policy that prohibits employees from placing their hands on customers while they're in the store. Crouch lost his job on Tuesday, he said, adding that his client had been "suspended and terminated for preventing this thief from stealing this weapon."
"Academy has decided to, instead of treating him like a hero he is, they terminated his employment effective immediately because he put his hands on Mr. White," Hobbs told the Tallahassee Democrat.
Left without a job, Hobbs told Fox News that Crouch – who has a wife and two small children – put their home up for sale as "a direct result of him losing his job at Academy Sports."
"They're just scared," he said.
A representative for Academy Sports did not immediately respond to Fox News' request for comment. But company spokeswoman Elise Hasbrook told the Democrat that Academy's treatment of the former employee's conduct, as well as his eventual firing, complied with company policy.
"While the incident ended without injury, actions inconsistent with corporate policies were taken," she told the outlet. "We addressed the matter with the local store and individuals involved."
Hobbs told Fox News that they are "exploring" their "options" but at this point, no lawsuit has been filed. At the moment, he said they're more concerned with "trying to protect his rights" and finding him a new job.
Hobbs also told the Democrat that Academy's policy might warrant a reexamination.
"My instincts tell me they are concerned more about people like Mr. White suing them for being stopped in the course of a theft than they are about rewarding or acknowledging in a positive manner that Mr. Crouch may have saved lives," he told the outlet.