'Abduction 101': Feds say suspect in Chinese scholar's disappearance visited bondage website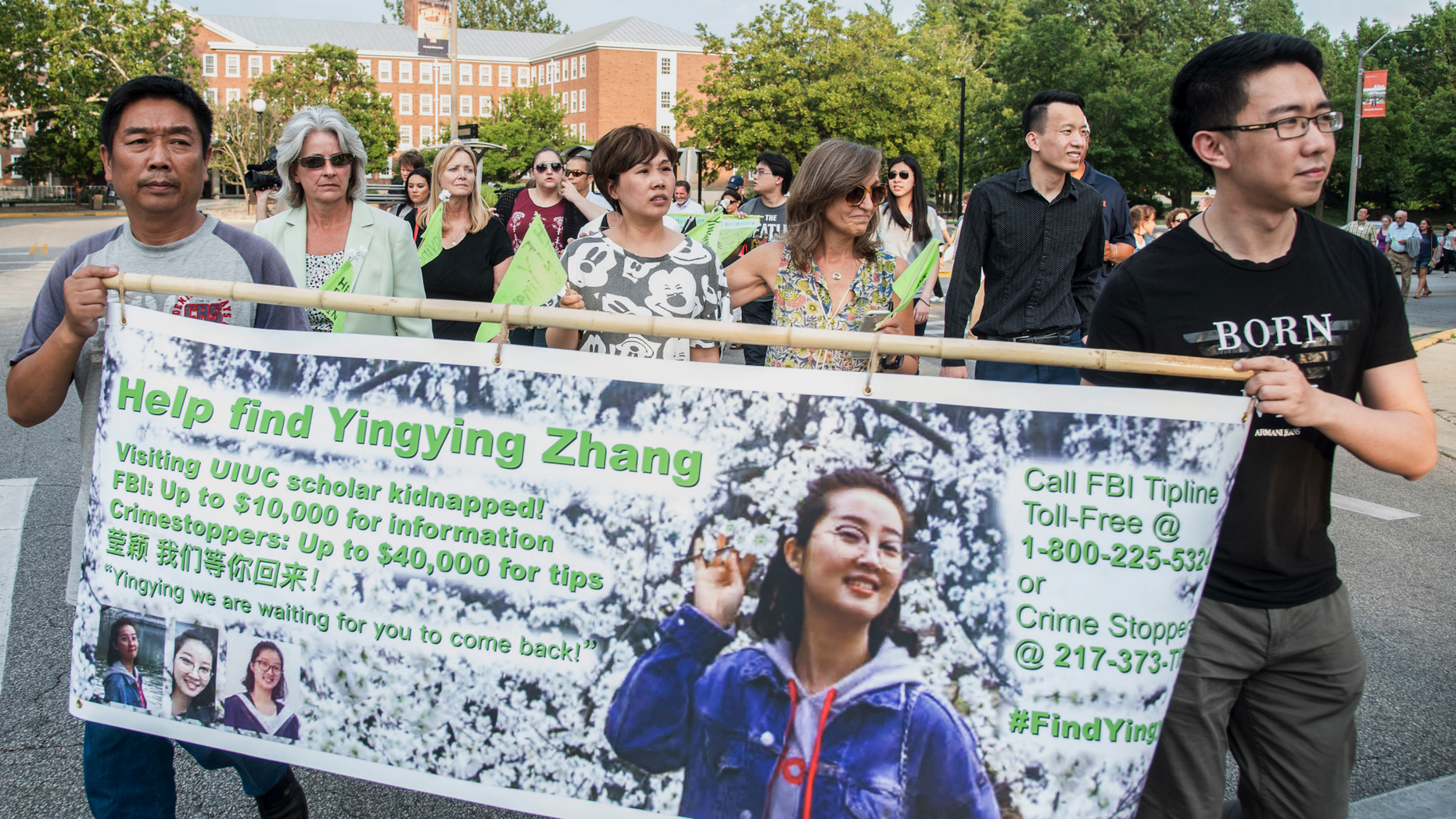 An Illinois man accused of kidnapping a visiting Chinese scholar weeks after visiting a bondage and sadomasochism fetish website forum called "Abduction 101."
Yingying Zhang, the daughter of a working-class factory driver from China, disappeared on June 9, just weeks after arriving at the University of Illinois where she was pursuing studies in agriculture sciences.
Authorities now believe Zhang was murdered.
Brendt Christensen, a University of Illinois PhD physics student frm Champaign, was charged in a criminal complaint with abducting Zhang shortly after she stepped off a bus near the university campus. Video show her getting into the front seat of a black Saturn Astra.
The complaint unsealed Friday alleges that Christensen, who turned 28 on Friday, used his cellphone to visit the "Abduction 101" forum on the FetLife website prior to Zhang's disappearance on April 19.
The complaint also alleges that one of the threads on the forum that Christensen visited was entitled "Perfect abduction fantasy." Another was about "planning a kidnapping."
Authorities learned of the FetLife visit after obtaining a search warrant and seizing the phone, according to the complaint posted on The Chicago Tribune website.
Illinois Chancellor Robert Jones said in a statement the campus community is saddened by the news Zhang is believed dead.
"This is a senseless and devastating loss of a promising young woman and a member of our community," Jones said. "There is nothing we can do to ease the sadness or grief for her family and friends, but we can and we will come together to support them in any way we can in these difficult days ahead."
Investigators interviewed Christensen twice in connection with Zhang's disappearance, the complaint says.
During the second interview he admitted to driving around the University of Illinois campus and giving a ride to an Asian woman who said she was late for an appointment, according to the court papers.
Christensen told investigators the woman panicked after he apparently made a wrong turn and he let her out in a residential area, the complaint says.
He was placed under continuous surveillance on June 16, and on June 29 he was captured on an audio recording explaining how he took Zhang to his apartment and held her against her will, the compalints says.
The Associated Press contributed to this report.