Abandoned, tied hawk found outside California restaurant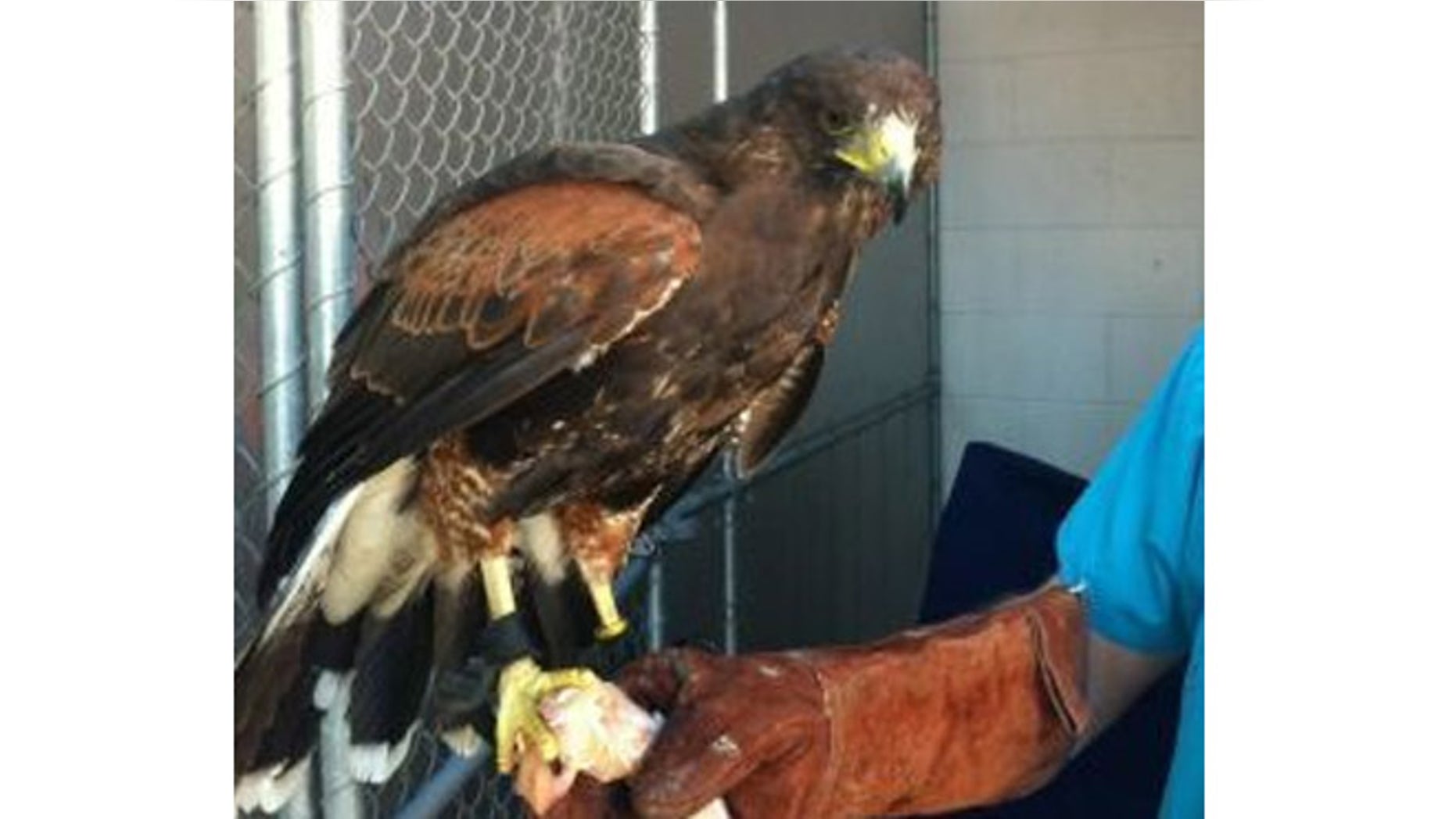 Authorities are trying to determine how a young hawk ended up being tied and abandoned outside a Sacramento, Calif., restaurant earlier this week.
The bird is a Harris Hawk, which is commonly used by hunters to help catch smaller animals. The bird is likely a female and somewhere under 2 years old.
Hunters face hurdles in order to obtain the bird. They must have a hunting license along with other government-issued credentials and go through a federal agency to get one.
Because of all these hurdles, animal control officers are trying to determine how one ended up being abandoned by the road.
They are checking with other government agencies in the area to see if anyone has reported a hawk being stolen or flying away.