425-pound gang member accused of trying to kidnap 10-year-old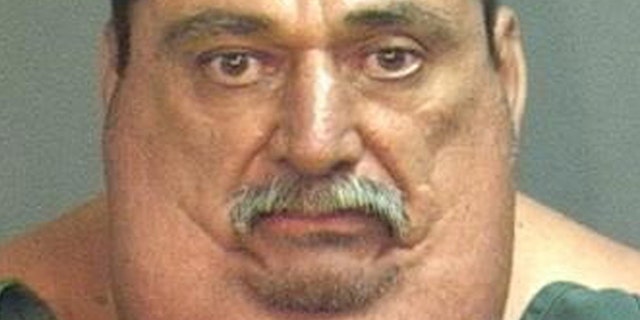 SANTA ANA, Calif. – Santa Ana police say they've arrested a 425-pound gang member who allegedly tried to kidnap a 10-year-old boy who was on his way to soccer practice.
KCAL9 television reports 55-year-old Victor Joseph Espinoza allegedly approached the boy as he and his 19-year-old female cousin were walking to the park.
Cpl. Anthony Bertagna says Espinoza allegedly lured the boy close enough to grab him by both of his arms and pull him into his body.
After a struggle, the boy and his cousin were able to run and alert his soccer coach, who tried to tackle and detain Espinoza, but the suspect escaped.
A helicopter was used to later find him hiding in a nearby home's backyard.
Espinoza was held on suspicion of false imprisonment, child annoyance and other charges