3 teens arrested after taunting baby with Taser, posting it on Snapchat, police say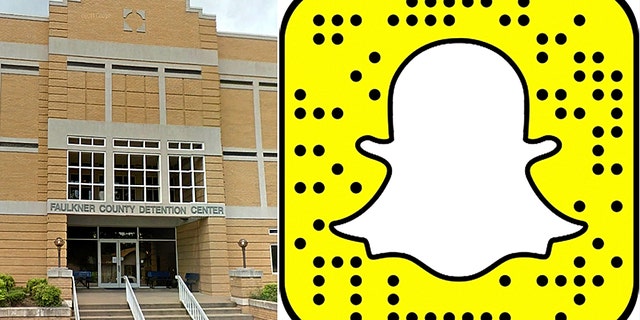 Three female teenagers were arrested in Arkansas on Monday after Snapchat videos showed them pretending to fire a Taser on a 1-year-old girl, police said.
The teens, who were not identified because they are minors, were taken to Faulkner County Juvenile Detention Center on a first-degree charge of endangering the welfare of a minor, the Conway police said.
A video posted on Snapchat showed the three teenagers, who were babysitting the girl, taunting the child with a Taser. The alarmed toddler started to cry and the teenagers were heard laughing in the background, police said. The video included a laughing emoji. At another point in the video, a teen is seem smacking the child in the back of her head.
The baby's mother took her daughter to the Conway Regional Medical Center after seeing the video.
ARKANSAS LAWMAKER ACCUSED OF FILING NO TAXERS FOR 15 YEARS ARRESTED
"In the video, you can see and hear the electric prongs on the Taser lighting up," Officer Brittani A. Little wrote in a police report. "The baby is visibly terrified and begins crying and trying to get away. You can hear the person recording laughing and see [a second teen] laughing."
One of the teenagers "walks to the end of the bed and stretches her arm out and zaps the Taser two more times in the child's direction," Little said.
ARKANSAS GRANDMA FOUND DEAD IN FREEZER FOLLOWING HUSBAND'S SUICIDE, AUTHORITIES SAY
Little said one of the teenagers told investigators they did not touch the child with the Taser and two of the teens blamed the other for posting the videos on Snapchat. The officer noted "neither of them saw wrongdoing in their actions."
The medical center assessed the child and found she was not injured. The mother and child were not named in the police report.