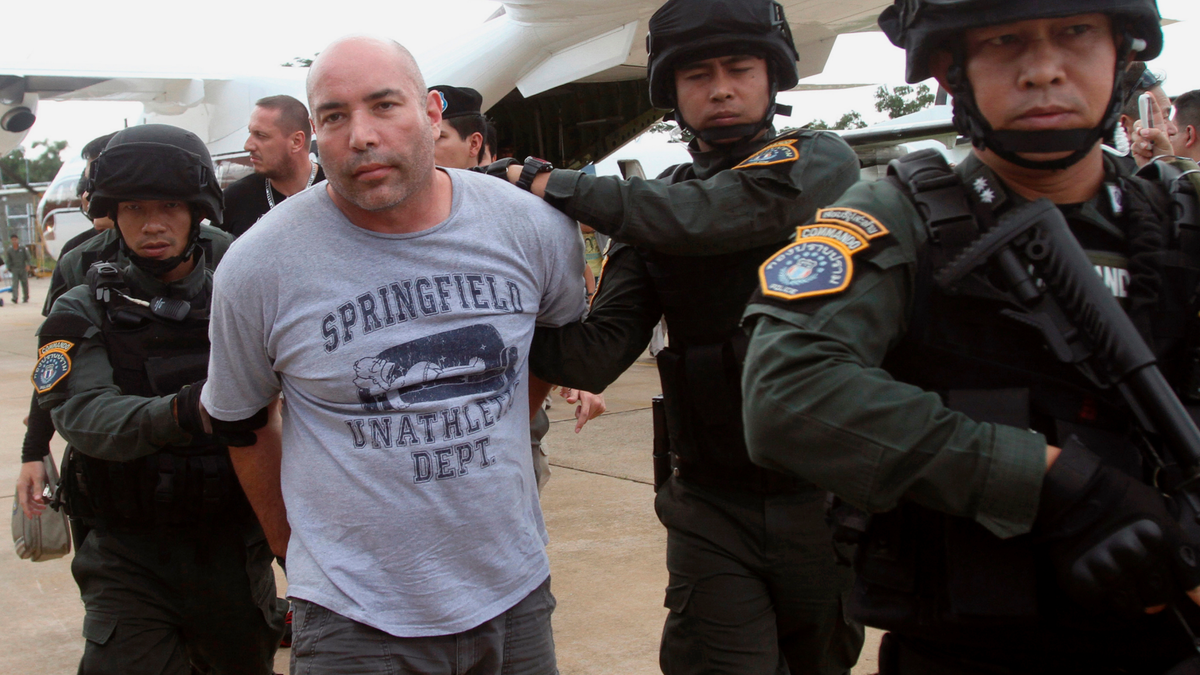 Three former American soldiers were found guilty Wednesday for the murder-for-hire of a female real estate agent in the Philippines whom an international crime boss accused of cheating him in a land deal.
Joseph Hunter, a 52-year-old former U.S. Army sniper and a onetime sergeant with a Special Forces background, was working as a security chief for weapons and drug trafficker Paul Le Roux when he recruited two former soldiers for what was called "ninja work."
In 2012, he contacted Adam Samia, 43, and Carl David Stillwell, 50, and had them travel from their homes in Roxboro, North Carolina after Le Roux promised to pay them $35,000 a piece for the hit job.
Prosecutors said Samia and Stillwell pretended to be potential real estate clients for a property in the countryside outside of Manila. On their return trip to the capital city, Samia pulled out a .22-caliber gun and killed the broker by shooting her twice in the face as she sat in the back seat of a van.
After being paid, the killers were ordered back to the United States, where they were subsequently arrested in 2015.
"This horrifying real-life murder-for-hire case included details usually seen in action movies," U.S. Attorney General Geoffrey S. Berman said in a statement. "Hunter, Samia and Stillwell conspired to end the lives of people overseas whom they had never met."
The three men had denied they planned the execution-style hit.
During their hearing, defense attorneys argued the case lacked eyewitness, forensic and other conclusive evidence needed to convict. They also said government witnesses such as Le Roux should not be trusted.
All three men face up to life in prison. Hunter is already serving 20 years over a plot to kill a federal agent. Le Roux has pleaded guilty in the murder-for-hire plot and was cooperating, prosecutors said.
The Associated Press contributed to this report.