20 Quaker Oats workers in Iowa win $241M Powerball jackpot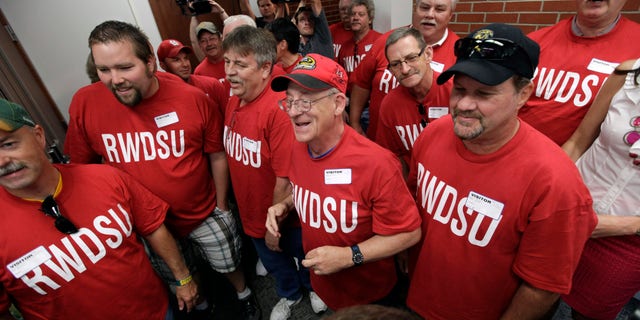 DES MOINES, Iowa – A group of 20 workers at a Quaker Oats plant in Iowa stepped forward Wednesday to claim a $241 million Powerball jackpot.
Lottery spokeswoman Mary Neubauer said the agency verified the winning ticket, which was sold June 13.
One of the workers bought the winning ticket for the group and the winnings will be split 20 ways, said Dan Morris, a spokesman for the Retail Wholesale and Department Store Union that all the winners belong to in Cedar Rapids, Iowa.
Morris said the winners all are between 35 and 64 years old and work in the Quaker plant's shipping department.
The winners are demanding anonymity following a day of public celebration.
The 20 workers say they'll go to court to get an injunction ensuring their last names aren't released. It's believed to be the first time an Iowa lottery winner has chosen to take legal action to keep a name confidential.
The announcement follows a day of celebration for the group that calls itself the Shipping 20. The group took a chartered bus paid for by their union from Cedar Rapids to Des Moines on Wednesday to present their ticket to lottery officials.
"They're in shock. Still trying to recover," said Joe Day, the group's lawyer.
Day said the group had yet to decide what to do with the winnings, but described the winners as "ecstatic."
"Financial security for a lifetime," he said. "Anybody would want that."
The jackpot is the 15th largest won by Powerball players and, according to Neubauer, would amount to roughly $5.6 million per person after taxes if the group chooses the lump-sum cash option.