Two people are recovering after being bitten by sharks off the same Florida beach over Labor Day, officials say.
A 37-year-old woman from Apopka was bitten on her right foot while in shallow waters on Ponce Inlet, Volusia County Beach Safety confirmed to FOX 35 Orlando. She was playing in waist-deep water at the time of the attack, but reported that she did not see the shark that bit her.
The woman was taken to a local hospital by Volusia County Emergency Medical Services and is expected to be okay.
The second holiday victim was identified as a man in his 30s, who was bit by a shark near the Ponce Inlet Jetty. He was reportedly bit on his left hand, but refused medical attention at the scene and took himself to the hospital. His condition is currently unknown.
FLORIDA SURFER ATTACKED BY SHARK CREDITS FRIEND FOR LIFE-SAVING RESCUE: 'COULD HAVE BEEN WAY WORSE'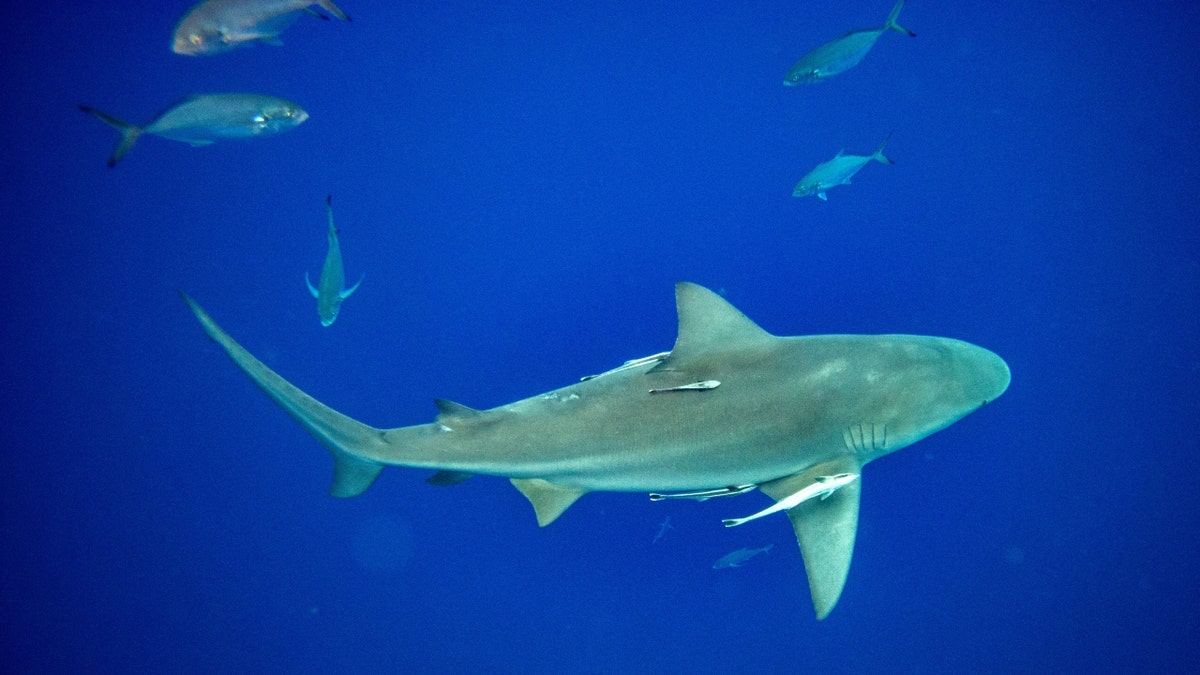 Red flags were flown Monday morning on Volusia County beaches, which stands for high surf and/or strong currents.
On Friday a 21-year-old man from DeLand was bitten on his foot by a shark while surfing off Volusia County's New Smyrna Beach, according to WKMG-TV.
SHARK FOUND ON RIVERBANK IN LANDLOCKED IDAHO CAUSES ALARM, OFFICIALS SAY
Back in July, 21-year-old Chris Pospisil who is on the surf team at the University of Central Florida, was bitten by a shark at New Smyrna Beach.
"The shark came from under me, on my board and tipped me backwards off my board, and I was falling backwards, I saw my foot in his mouth, and it dragged me under," Pospisil told FOX 35.
The surfer sustained extensive damage to his left foot in the attack and his surgeon said he lost approximately "one large Chick-fil-a sized cup of blood," according to a GoFundMe account set up by family.
Seven tendons and a couple of small arteries were repaired in surgery, and a skin graft had to be created to wrap around Pospisil's foot. Doctors also found pieces of the shark's tooth shattered and stuck in his bone.
"The top of my foot is going to be numb in some areas for the rest of my life, and my foot might be stiff because they had to repair all seven tendons," he said while describing his injuries.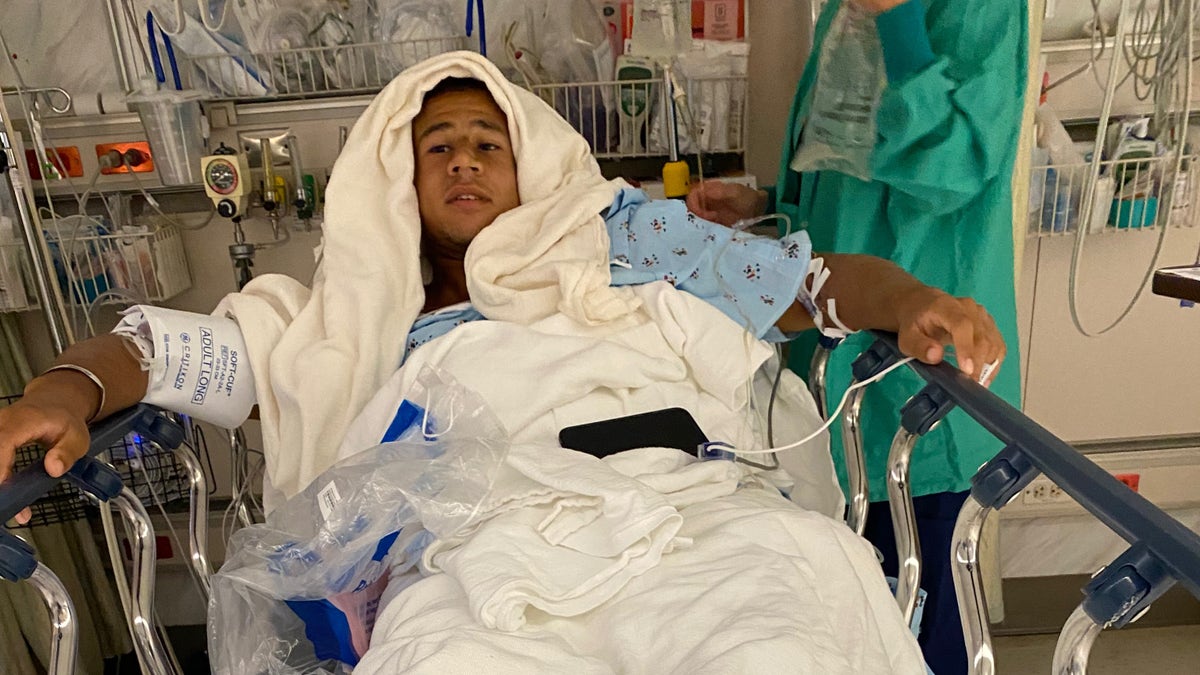 CLICK HERE TO GET THE FOX NEWS APP
The injury resulted in six months of physical therapy for Pospisil, who is planning to surf again once cleared to do so.
"It hasn't changed anything. I'm definitely going to keep surfing. It's my lifestyle, and it's something I love to do," Pospisil shared.
Fox News' Elizabeth Pritchett contributed to this report.