A shark was discovered on a riverbank in Idaho last week, alarming residents of the landlocked state, wildlife officials said.
Calls and emails reporting the unusual discovery on the shores of the Salmon River near Riggins inundated Idaho Fish and Game on August 15, the agency said.
Wildlife officials responded to the area and found what appeared to be a salmon shark. The salmon shark, named for its diet of salmon, can grow up to 10 feet long and weigh up to 1,000 pounds, officials said.
While the discovery near the freshwater river left officials scratching their heads, the agency assured the public not to be alarmed.
SHARKS: 12 INTERESTING FACTS ABOUT THE MARINE FISH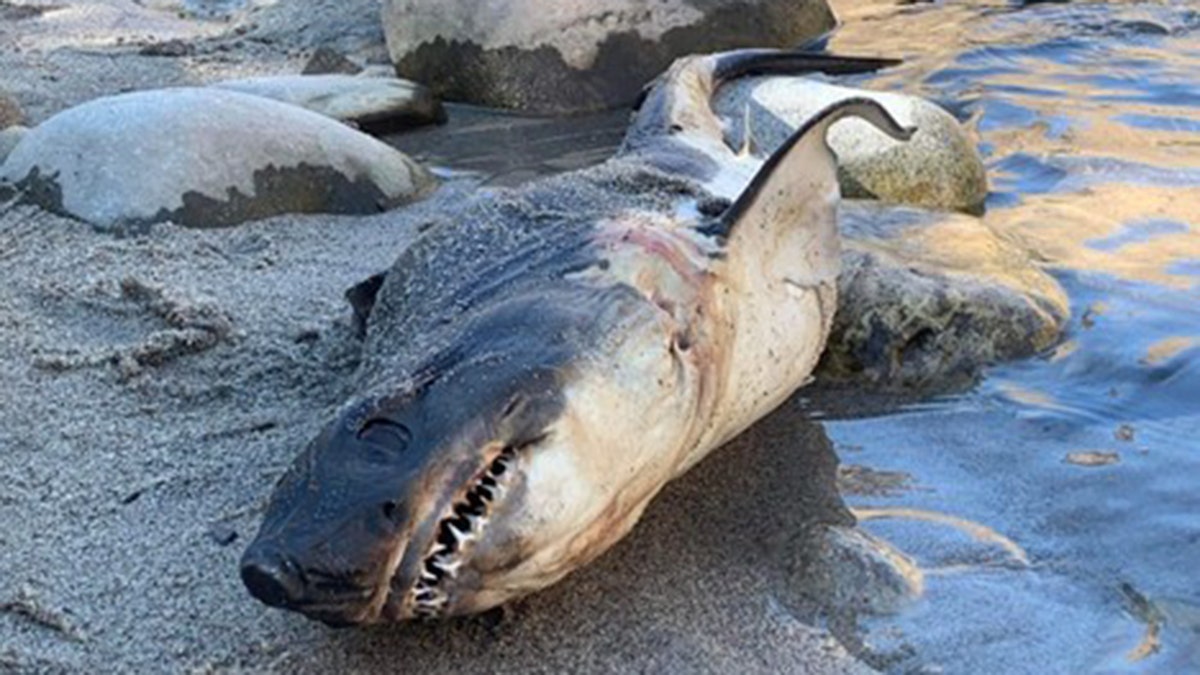 "They don't live in freshwater. They live in saltwater only," Joe DuPont with Idaho Fish and Game told EastIdahoNews.com. "They don't exist in Idaho unless they are in an aquarium."
The salmon shark is typically found in the Pacific Ocean off the coasts of Washington and Alaska to central Baja California, Mexico, and in the Sea of Japan, according to the Alaska Department of Fish and Game.
HALF-EATEN FISH REELED IN BY CONNECTICUT ANGLERS SHOWS 'REAL PROBLEM' FISHERMEN FACE NATIONWIDE
Fish and Game in Idaho said it is believed someone had dropped the shark off on the riverbank as a prank.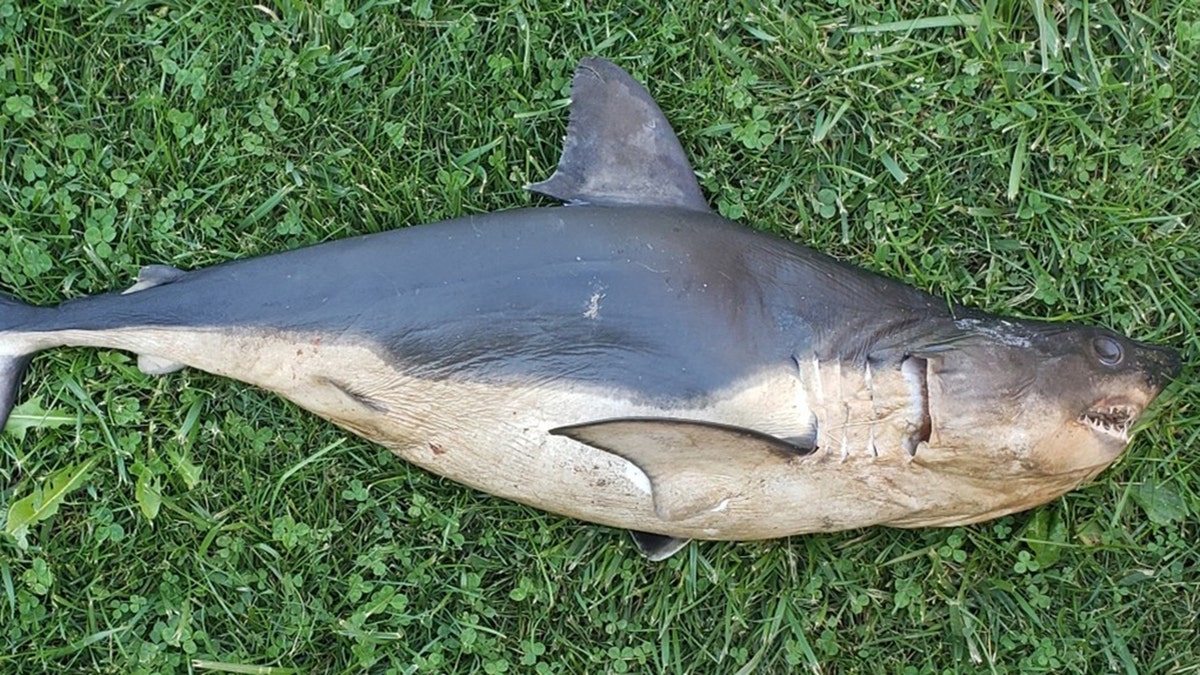 "Seeing no sharks have been observed swimming up our fish ladders lately, and the only known shark that can live in freshwater is the bull shark, we think it is safe to assume that somebody dropped this on the shore for a good laugh," the agency said. "Our Clearwater regional fisheries manager certainly had a good laugh about it."
"This would have been a great April Fool's joke," Fish and Game said.