2 plead not guilty in killing of woman found burned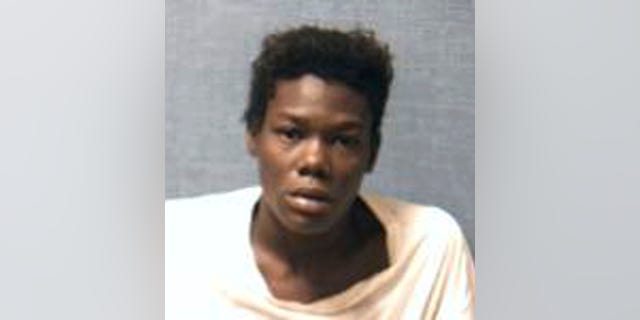 ZANESVILLE – Two women pleaded not guilty and a third suspect was indicted Wednesday in the gruesome killing of a woman found covered in burns and wailing by the side of a rural road.
A driver found 29-year-old Celeste Fronsman on a road near Zanesville in eastern Ohio on Aug. 26. She had been raped and burned and had a strap around her neck. She died two days later at a Columbus hospital.
A coroner ruled Fronsman's death a homicide, but the exact cause of death could take more than a month to determine because of severe burns to 80 percent of her body.
Katrina Marie Culberson, 20, and Monica Jean Washington, 24, both of Canton, pleaded not guilty in Muskingum County Common Pleas Court to one count each of aggravated murder, kidnapping and aggravated arson. The women would be eligible for the death penalty if convicted.
Also Wednesday, a grand jury indicted a third suspect arrested in the killing, LaFonse Darney Dixon, 33. He is charged with the same counts as the women, plus one count each of conspiracy to commit kidnapping and conspiracy to commit aggravated murder.
Muskingum County Prosecutor Mike Haddox said the conspiracy charges mean that Dixon is accused of planning or helping to plan the kidnapping and murder with Culberson, who he said also could face those same charges later.
Culberson's and Washington's Columbus attorneys did not immediately return calls for comment Wednesday. It was unclear whether Dixon had an attorney yet.
Authorities have declined to discuss a motive in the killing, saying they don't want to compromise the court case.
Over the weekend, Culberson told The Zanesville Times Recorder in a jailhouse interview that she had a "part" in Fronsman's death but declined to give specifics.
"All I'm saying is we all had a part in it," Culberson said, referring to Dixon and Washington.
She said Fronsman was her best friend and that she tried to help her put her life together.
"I've created a huge mess," she said. "Right now I can't even think positive. I want to ask God for forgiveness for everything I've ever done.
"I want to be a human being again, not some monster," she said. "Some of the decisions I've made are not even the real Katrina. I just want to be normal."
Meanwhile, Dixon denied involvement in Fronsman's death, telling the Times Recorder in jail that he was with family and friends when she was killed.
"Hey, I'm just a drug dealer just trying to sell my drugs and be with my family," Dixon said. "I watched my sister die in a house fire when I was young, and I'd never do anything like that to someone. I'm not a violent person, man. I'm a lover and a father. I just want out of here and be able to go home to my three boys and family."
Both Culberson, who said she is Dixon's longtime girlfriend, and Fronsman were involved in drugs and prostitution in the Canton area, according to Culberson and court records.
Culberson said she wanted to apologize to Fronsman's family but knows there's nothing she can say that will bring her back. "But they have to know the risks we took in our lifestyles," she said.