2 people killed in Minnesota helicopter crash, officials say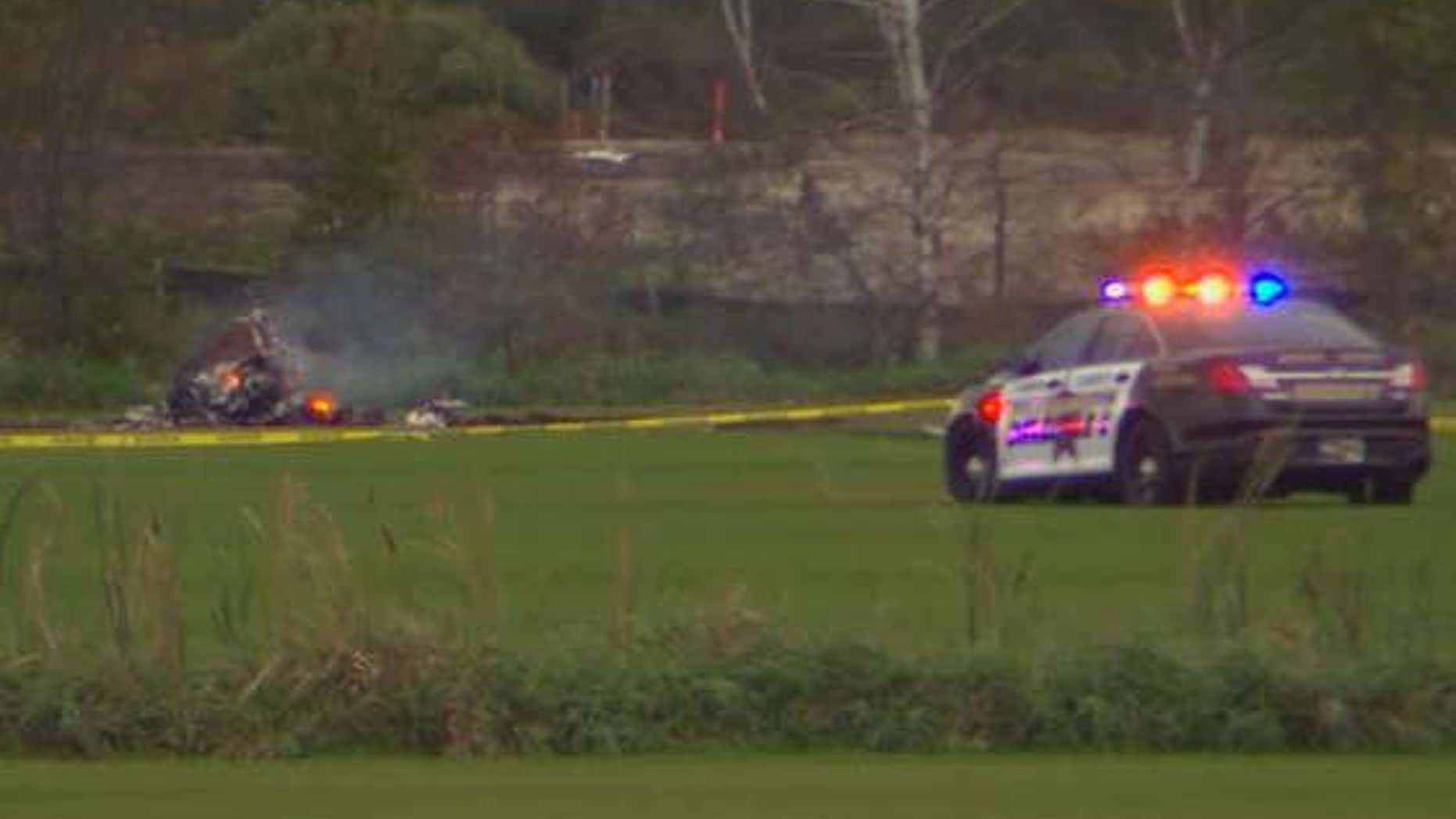 Two people died when a helicopter erupted in "a large fireball" as it plummeted into a field outside of St. Paul, a sheriff's official said Friday.
According to the Anoka County Sheriff's Office, officers were called to a report of a crash in a field in Lino Lakes at around 5:30 p.m. Thursday, about 17 miles north of St. Paul.

"What the officers discovered, a helicopter crashed in the field," Anoka County Sheriff's Office Cmdr. Paul Sommer said. "There is basically wreckage. There's not a lot I can tell you about the crash scene. There's a large fireball, wreckage."
Sommer tweeted Friday that two people died in the crash. No one on the ground was hurt in the crash.
Witnesses said they saw the helicopter and then heard a large "pop" or a "bang," Sommer said. They said that the helicopter's rotor appeared to stop suddenly and the aircraft was seen falling out of the sky, he added.
Others told authorities that the helicopter began to break up before hitting the ground and bursting into flames.
Sommer said it didn't appear that the crash was caused by an entanglement with power lines, saying the helicopter was flying at a much higher altitude when it started to go down.
The Federal Aviation Administration and National Transportation Safety Board will investigate, according to FAA spokeswoman Elizabeth Isham Cory. Authorities asked Lino Lakes residents to contact the police if they find any objects that could be debris from the aircraft.
"We don't know what kind of aircraft this was. We can't identify much based on what remains in the field. It's basically charred up debris," Sommer said.
Authorities ask if anyone finds debris from the crash to turn it into investigators.
"This is a horrible tragedy," Sommer said. "I can't begin to describe what that scene looks like."
The Associated Press contributed to this report.