2 hurt by falling glass from 24th floor of NYC high-rise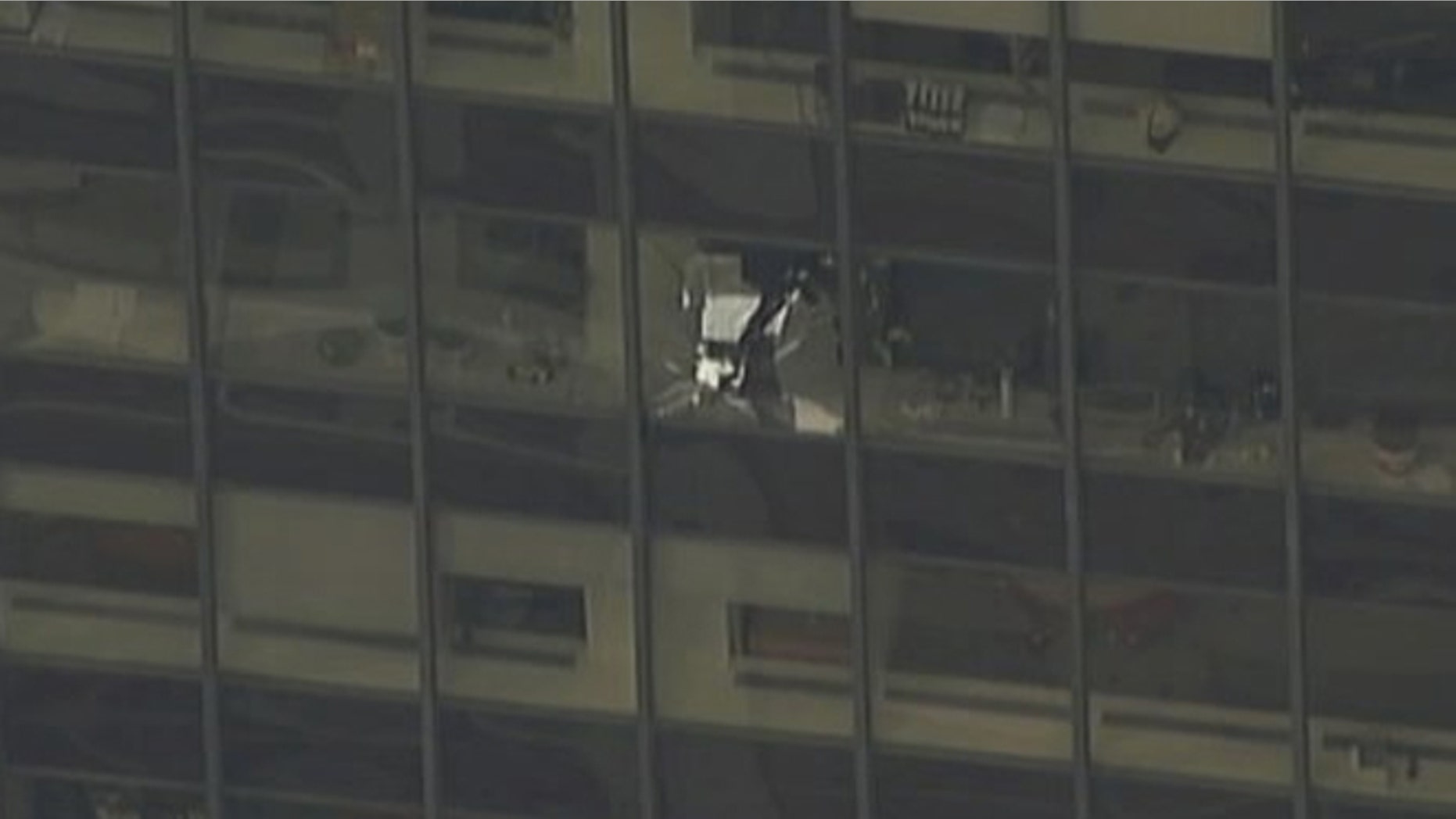 Two pedestrians were injured Thursday morning when shards of glass fell from the 24th floor of a building in New York City after the window somehow shattered, MyFoxNY.com reported.
The victims were identified by police only as a male and female. It is unclear if they were taken to a hospital.
The building is located on W. 57th St. between Sixth and Fifth Avenues, near Central Park. A news helicopter showed a shattered window on the office building with firefighters investigating.
The area is heavily populated during the morning rush hour.