1 killed in accident involving school bus carrying more than two dozen students in Chicago suburb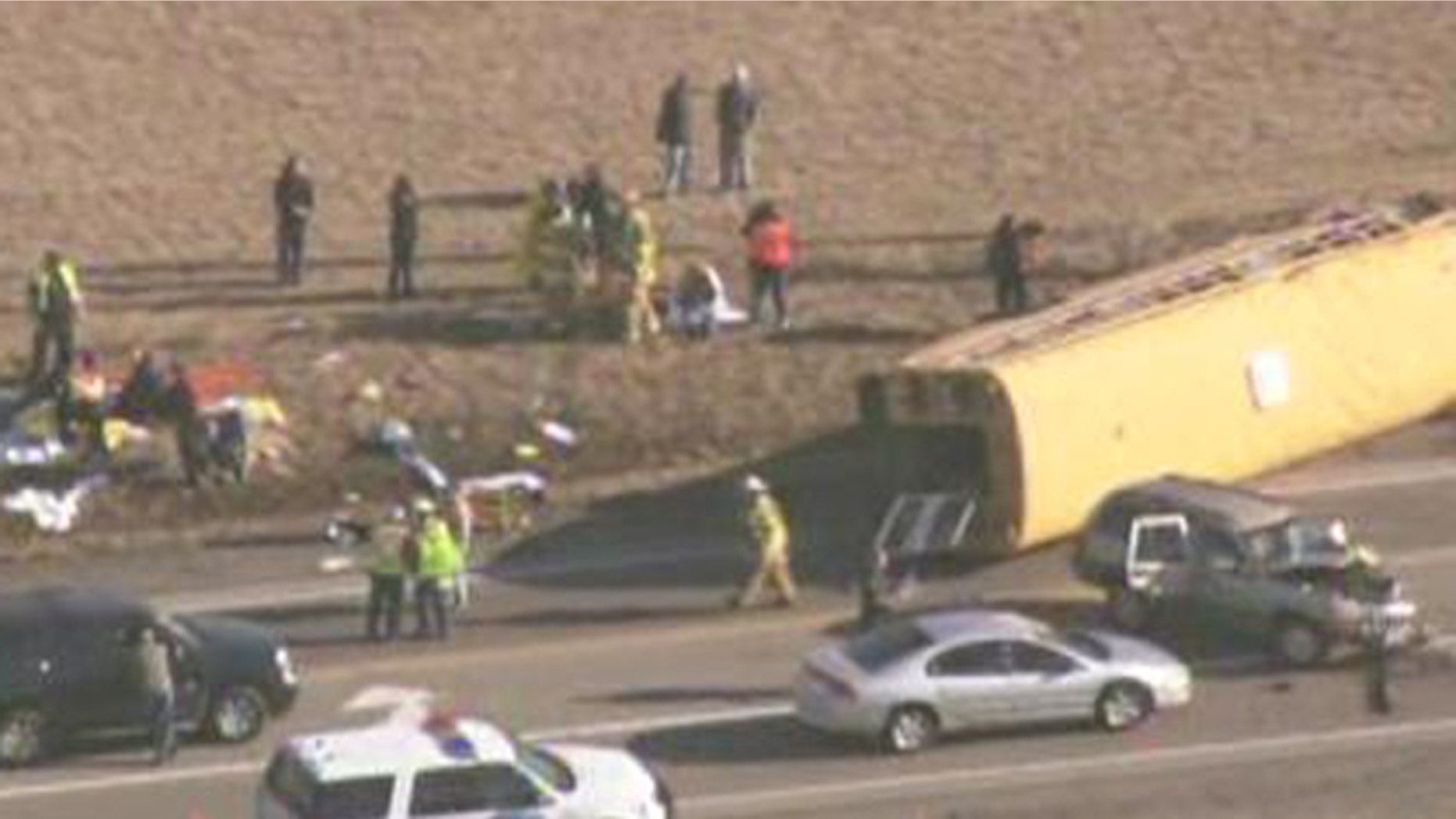 Police say one person is dead after an accident involving a school bus carrying more than two dozen elementary school students and two other vehicles in northern Illinois.
Authorities said in a press conference that 12 of the students on the school bus were transported to local hospitals in ambulances, while an additional 23 students were loaded onto a bus and taken to hospitals with injuries.
The female bus driver suffered no major injuries, and is speaking with authorities, Lake County Sheriff Mark Curran said in a press conference.
Two passengers in a Jeep Cherokee were also taken to a hospital, while the driver of a Jeep Wrangler was pronounced dead at the scene.
The identification of the driver has not been released, pending notification of the family, Chief Deputy Coroner Orlando Portillo said in a press conference. Portillo did confirm the driver is a male.
The two Jeeps involved in the crash sustained heavy damage, MyFoxChicago.com reported.
A Major Crash Assessment Team was called to the scene and is working to determine the cause of the crash.
Police and fire personnel have shut down the area and are redirecting traffic. The bus is laying on its side near the edge of the road, MyFoxChicago.com reported.
The bus was taking children to Newport Elementary School in Wadsworth, which is about 45 miles north of Chicago.
Newport Elementary School Principal John Coburn says all students involved in the Friday morning bus rollover near the Lake County village of Wadsworth "are OK." There was no immediate word on the extent of the injuries of the students taken to the hospitals.
Click here for more from MyFoxChicago.com.
The Associated Press contributed to this report.