Will I be compensated for an airline's mistake?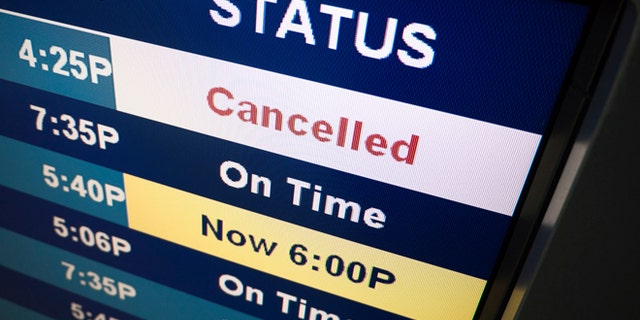 What are you entitled to if your flight from Europe is cancelled? What if you have to rent a car to drive to bypass your first flight so you don't miss your connection? We answer these nagging airfare questions.
Additional inconvenience fee for cancelled flight?

Q: Our fight several days ago from Frankfurt to Philadelphia was cancelled (mechanical problems they said) and we had to spend the night and couldn't leave until the next day. The airline did provide hotel and meal accommodations at no cost to us. Someone, however, told us we are also due an inconvenience fee that is little known when traveling on US Airways within the European Union. Is this the case? This person said she has received as much as 600 euros for a similar situation from the airline. Before I go ahead and look into the compensation I wanted to see if the information we were given is correct. If we accepted vouchers for meals and an overnight stay, are we still owed additional compensation if so, is this per person?

A: Yes, you are entitled to compensation when a flight leaving from a European airport is delayed due to circumstances reasonably within the airline's control, and this includes mechanical problems. This is over and above hotel and meal reimbursement. The amount owed varies depending on the length of the flight and the delay, and the maximum is indeed 600 euros, which applies to long haul flights such as yours, when the delay is over four hours. These rules apply to all airlines, not just US Airways, and you don't have to be an E.U. citizen to qualify. Several companies based in Europe will fill out the paperwork for you (one can be found at www.euclaim.co.uk) for a fee, but you can also do the work yourself.

Compensation for financial loss caused by delayed flight?

Q: Our group was flying from Akron, Ohio to Los Angeles with a connection in Detroit on Delta. We received a call that the Akron flight was delayed over an hour and 45 minutes, which would cause us to miss the connecting flight to L.A. Our group decided to rent a van and rapidly drive to Detroit to make the connection. (Yes, we had approval to get on the second leg without flying the first leg). Needless to say, this was an inconvenience, but how do we get compensated for our van rental and the financial loss of the first leg of the trip? What can we expect from Delta?

A: If the airfare from Akron to L.A. was more expensive than Detroit to L.A., then Delta should reimburse you for the fare difference, at the very least, since you didn't fly Akron to Detroit. I doubt that Delta will reimburse you, however, for your van rental. They might give you a voucher good for future travel (say, $100 or $200), but that's all I would expect from them. Write to customer service, tell them how much you love their airline and how much you look forward to your next trip, and see what happens.
Have a question about travel or airfares? Send your questions to questions@airfarewatchdog.com and we may answer them in this column.