How to protect your air miles amid a merger and other travel tips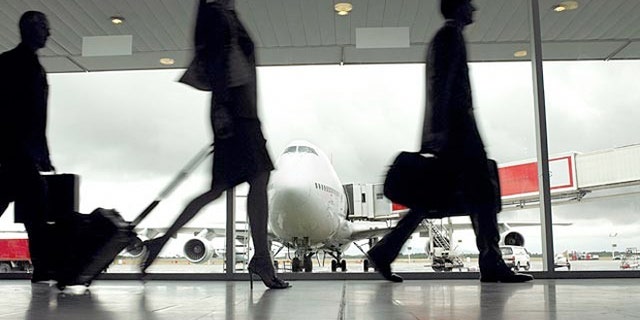 Holding on to your coveted air miles can be hard at anytime, but what about during a merger? You booked your ticket online, but made a mistake. Can you make a change without being charged? We answer these and other nagging questions about air travel.
Where Will My US Air Miles Go If There's a Merger?
Q: After all of the news articles this year about a possible merger between US Airways and American Airlines, I am concerned about the fate of my US Air Dividend Miles. I would love to continue earning or purchasing additional miles but am not sure if I should do that or not. Without hearing about any clear conclusion one way or the other if a merger will actually take place, does it behoove us to keep acquiring miles with US Air? I would hate to have a high mileage balance only to find out that the airline alliance where they are destined to go is one whose airline partners I don't fly based on their routes or personal preference. What are your thoughts?
A: I think that an American/US Airways merger is all but inevitable. Your US Air miles will be combined with whatever you might have in the American Aadvantage program. But US Airways is a member of the Star Alliance global airline network, and American is a member of the OneWorld network. Chances are good that your combined miles and alliance status will be transferred to OneWorld, since the combined airline will be under the American Airlines brand.
Oops! I Doubled Booked. Now What?
Q: I was trying to book a flight online, got to the very end and then it booted me out to the main page. So I did not know if it booked the flight or not. There was no confirmation page or anything. So I did it again and it worked. Now hours later I get the email conformation and there are two of them for the same flight. I need help. How to fix this?
A: Not to worry. You now have 24 hours to change your mind or cancel a flight, even after purchase,thanks to new D.O.T. rules. Just call the airline and cancel the duplicate reservation.
Will My Carry On Be Gate Checked For Free?
Q: I haven't flown in more than a year so I'm not sure of the current policy on carry-on luggage. If I fly on a smaller regional jet, I know that the overhead bin will be too small for a "standard" carry-on piece of luggage. In the past I recall they would "gate check" the luggage and there would not be any fee. Is there a written policy now or is it subject to airline discretion?
A: You're correct that regional jet overhead bins are too small to accommodate some carry on bags, even if they conform to the airline's published size and weight limits. But as long as your bag conforms, you should be able to gate check your bag for free. On United Airlines, for example, the maximum combined linear measurement (length + width + height) of carry-on bags must not exceed 14 inches x 9 inches x 22 inches (23 x 35 x 56 cm) or 45 linear inches (114 cm). You can find carry on limits for your airline by doing a web search for airline + carry on size.
Have a question about travel or airfares? Send your questions to questions@airfarewatchdog.com and we may answer them in this column.