Where the Celebs Are Traveling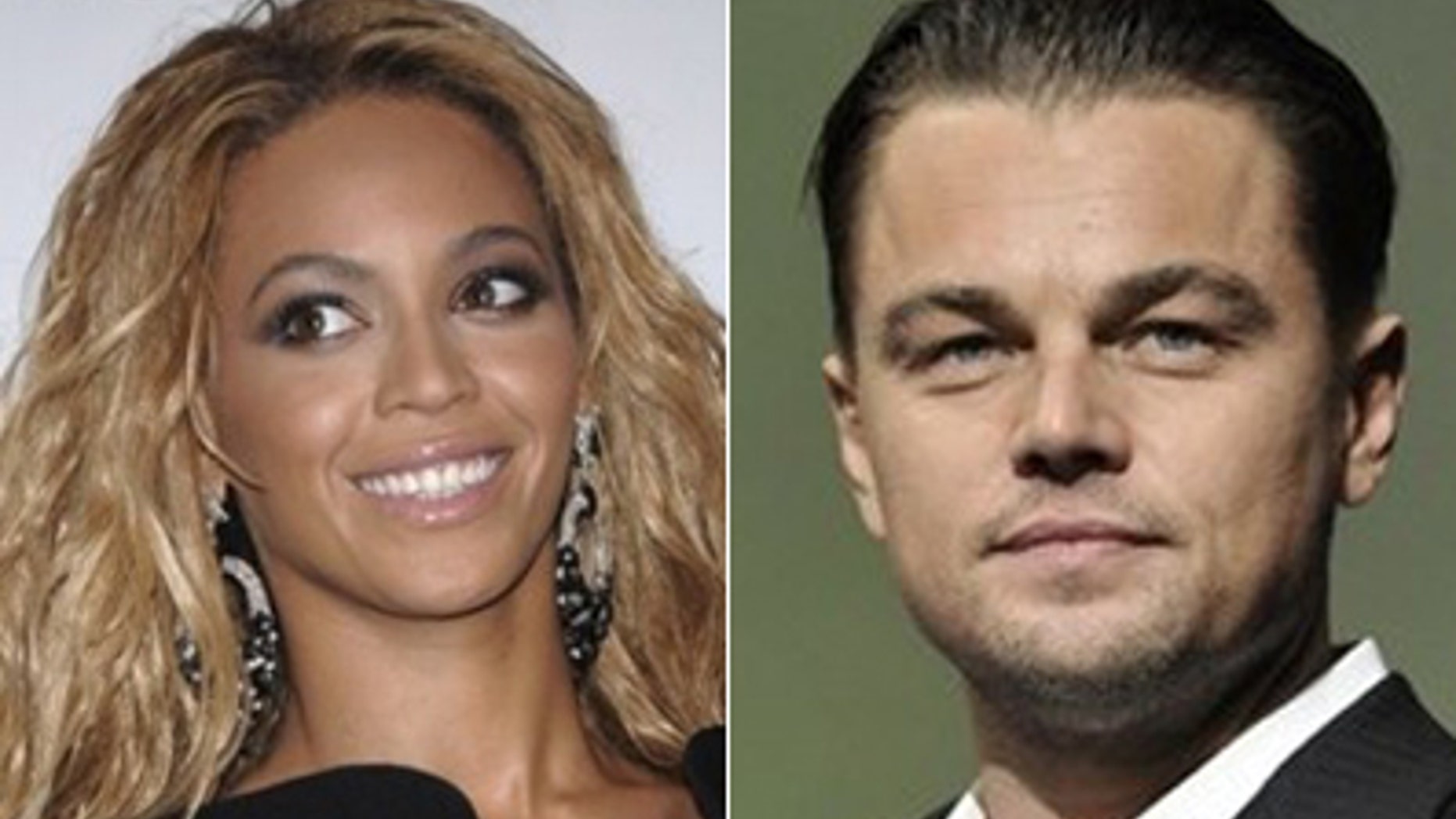 The every day lives of the rich and famous may seem like a big vacation, but all that glitz, glamour, movie and music making actually require hard work and little sleep. Just like us, celebrities desire a little time away to indulge in some R&R. Our sources have tipped us off to where the stars are jetting to soak up some sun, check out local attractions, and binge on the calories. St. Barth's? St. Tropez? So pre-recession! Here are five destinations recently frequented by stars, yet still relatively accessible to fans.
Anchor in Anguilla with Alec Baldwin
A short ferry ride from St. Martin, celebrities flock to the 17-mile long, 3-mile wide Caribbean island of Anguilla. Once known as the location for Brad Pitt and Jennifer Aniston's last ditch efforts to remain the Golden Couple, Anguilla makes up for not always saving high profile marriages by ranking impressively with privacy, seclusion and a swanky yacht scene. The rich and famous with sailing skills and fancy fleets cruise in for Anguilla's popular regattas.
The Greek Island-inspired CuisinArt Resort and Spa is a destination du jour for many star-studded jetsetters. Beyonce and Jay Z, John Malkovitch and Jada Pinkett Smith have relished in the super luxurious beachfront villas. Rumor has it when B&J last visited they nabbed the 3,600-square-foot, two-bedroom penthouse suite with a 4,000-square-foot wrap-around terrace.
Not everyone comes to crash. As a top yacht spot, mates like Alec Baldwin and Harvey Weinstein dock for the day to dish at restaurant Santorini, where the menu comes direct from the onsite hydroponic farm. That means everything is super fresh -- a rarity in the Caribbean.
Given the resort is called CuisinArt, naturally there are on-resort cooking classes as well as tastings from the 3,600-bottle wine cellar. Following a $10 million renovation, the Mykonos-inspired, 27,000-square-foot spa gets credit for helping Baldwin unwind. Book the holistic hydroponic massage and later dip into the Healing Waters Pool for some aquatherapy. Summer prices start at $400 per night.
Mayakoba Mexico: Secluded Enough for Clandestine Arnold Schwarzenegger
Cabo San Lucas is so girls weekend with Aniston and Courtney Cox – at least when they were still best friends. Rather, within the Yucatan Peninsula, along the Riviera Maya stand a collection of super luxe, high-end resorts out-dazzling the over-saturated and notorious Cancun due north. Playa del Carmen, Tulum and Isla Mujeres aren't new kids in the barrio but they're putting in the effort with some fancypants new and secluded resorts such as the Rosewood Mayakoba. Until recently, Arnold Schwarzenegger, Maria Shriver and family spent quality time at the resort. Tom Cruise, Katie Holmes and Suri unwind in the freestanding villas, overlooking the second largest coral reef in the world. The Mayakoba villas boast private plunge pools, patios with outdoor limestone garden showers, and private butler service. Also popular are the on-site championship golf course and tequila tastings. Just to be safe, the 128 suites are configured like freshwater canals where guests are transported by electric boat. (That way, a long lens can't capture those who truly don't want to be spotted.) Other recent guests include Paul McCartney and new fiancée, Nancy Shevell. Tory Burch is a fan of the yoga classes at Sense spa, a destination itself located on an island. It's also where Schwarzenegger went to pump iron. Rooms cost between $650 and $8,500 per night.
Covering Canada by Rail
American travelers often overlook our glorious northern neighbor, Canada, so there is a lot of unspoiled beauty to explore without tourists, fans and paparazzi. This may make it easier for the Royal Couple to embark on their early July Royal Tour from where they'll hit up Alberta, the Northwest Territories, Prince Edward Island, Quebec, and Ottawa.
Indeed that's a lot of stunning landscape to witness in a week. To traverse such an epic expanse of land with regal ease and luxury is to do it by train. The Rocky Mountaineer got traction after an episode The Bachelorette where star Jillian Harris rode through Western Canada seduced by not only her eight male suitors but also the Vancouver to Banff route. (An interior designer, Harris is now redesigning Rocky Mountaineer's luxury double-decker, dome glass roof cars.)
Reality TV isn't the only force to recognize Western Canada as a hotspot. Bill Gates famously rented a first class GoldLeaf coach for an expedition where he could privately become one with the mountains, valleys and canyons dotting the route between Vancouver and Whistler. Country music star Reba McEntire also rented out a car where her crew gaped at staggering topography from the top level and while dining on the ground level. (Rocky Mountaineer doesn't do sleeper cars, but rather stops before dusk at partner hotels for the night.) Guests like Gates and McEntire who book the private car service are privy to the completely customizable lounge car. The car can be rearranged with conference tables for business meetings and a dance floor for rail weddings. And unlike many train experiences, Rocky Mountaineer actually has good food. The top chef works locally carving out dishes like slow roasted bison filet and cedar planked arctic char. The bathroom is equally impressive: spacious, clean and steady – unlike the United States' far less luxurious Amtrak system. Sorry Joe Biden, it's true. The Rocky Mountaineer starts at $1843 for a two-day rail vacation.
How the Glitterati do the Bahamas: Hopping Islands Beyond Atlantis
Many people don't realize there are actually 700 little islands that make up the whole of The Bahamas, so the archipelago doesn't begin or end with the legendary Atlantis. Beyond the Vegas-meets-Disney-style Bahamian resort and the cruise ship stopover town of Nassau, there lie less touched islands littering the Caribbean Sea with tiny paradises seducing the likes of Beyonce and Jay-Z (again), Mariah Carey and Nick Cannon, Julia Roberts, and Jennifer Aniston. (When does this girl have time to work with all this vacationing?)
Cay hopping through Abaco was how B&J celebrated their 3rd wedding anniversary. They reserved the top floor at their favorite restaurant, Nipper's on Guana Cay for family and friends.
Lenny Kravitz and Celine Dion are partial to Eleuthera. So too are Mariah and Nick Cannon who wed there three years go. The event was held at Pineapple Fields luxury resort. Eleuthera is also where Kravitz owns a home and a bar/music venue, Elvina's.
Harbour Island, meanwhile, is the stomping ground for Julia Roberts, Jennifer Aniston, John Mayer, Susan Sarandon, Robin Williams, Drew Barrymore and Cameron Diaz, who stay at the Pink Sands Resort. Stroll along the three-mile beach and you might bump into Harbour Island homeowners: Bill Gates, Diane Von Furstenberg, Elle Macpherson and Patti LaBelle. They live in charming New England style homes - and when they feel like it - contribute to the glamorous nightlife.
Experience Only the Luxe Side of "The Hangover Part II" in Thailand
After the long Memorial Day weekend, "The Hangover Part II" broke records with a box office draw of $280 million. Viewers laughed and many recognized some seriously stunning cinematography that captured the striking beauty (and seediness) of Thailand.
A personal favorite of Leonardo DiCaprio and a getaway destination for Pierce Brosnan, Michael Douglas and Catherine Zeta Jones, there was enough validation to make the multiple personalities of the Southeast Asian country the fifth member of the "Wolf Pack." Also appearing in the film is the all-suite luxury hotel, Lebua Hotel & Resort. Already a tremendous celebrity haunt, Lebua has quickly become a cinematic icon. The rooftop bar, Sirocco, is the highest al fresco bar in the world and enjoyed some on-screen time. Unsurprisingly, Lebua didn't pass up any marketing opportunities: The hotel now features the Hangover Suite, a 2,800-square-foot, 3-bedroom, 3-bathroom pad with a full kitchen, dining and living space, replete with four separate terraces. Up at Sirocco, the Hangovertini was added to the menu. Guests lubricate while checking out the sweeping views of Bangkok's waterfront, skyline, and the Chao-Phraya River. The Hangover Suite is $999/night. A Hangovertini is about $16.
Play With the Home Team
Don't want to leave the country? Miami is always a hot celebrity spot. Meat lovers and Miami Heat fans get carnal for Red Steakhouse. The team notoriously shows at least once a week to load up on pre-game proteins. (Particularly Lebron James and his 30-person deep entourage.) And if the Heat wins, you can bet they'll be shaking it on Red's never-too-crowded dance floor. Note: During the season the team allegedly lays off the booze and carbs, but off-season they're downing the cocktails and lobster macaroni and cheese by the platter. If James doesn't invite you back to his lair, the nearby Miami Marriott Biscayne Bay just unveiled their $31 million renovation, so feel free to transfer the after party there.