Trump administration announces in-flight sexual assault task force
The Trump administration has announced the creation of a new task force dedicated to investigating sexual misconduct and assault crimes in the high skies, an issue that the FBI has described as increasing "at an alarming rate" in recent years.
On Thursday, Department of Transportation Secretary Elaine Chao announced the creation of the National In-Flight Sexual Misconduct Task Force, a brand new subcommittee of the Aviation Consumer Protection Advisory Committee (ACPAC).
"The Task Force will review current practices, protocols and requirements of U.S. airlines in responding to and reporting allegations of sexual misconduct by passengers on board aircraft," the DOT explained in a press release. "It will also provide recommendations to the ACPAC on best practices relating to training, reporting, and data collection regarding incidents of sexual misconduct by passengers onboard commercial aircraft."
FLYING FOR THANKSGIVING? HERE'S 11 THINGS NOT TO DO ON THE PLANE
As noted by Fox 4, the task force will be comprised of officials from the DOT, the Department of Justice and the Department of Health and Human Services, as well as reps from consumer protection agencies, flight attendants' and pilots' labor unions.
The group's first meeting is slated for Jan. 16, 2019 in Washington, D.C.
Back in June, law enforcement and FBI officials in Maryland gathered for a press conference to warn travelers of the increasing threat of in-flight sexual assault. At the event, David Rodski, an FBI special agent working with the Baltimore-Washington International Marshall Airport, said instances of sexual assault on flights are "increasing … at an alarming rate."
Just a few weeks before, the FBI issued a press release that aimed to raise awareness about the increasing threat of sexual assault. According to the bureau's findings, 2017 saw 63 reported cases of in-flight sexual assault, while 2014 saw just 38.
"Unfortunately, people don't think things like this happen on airplanes," Caryn Highley, a special agent in the FBI's Seattle Division, was quoted as saying. "There is a perception on an airplane that you're in a bubble of safety."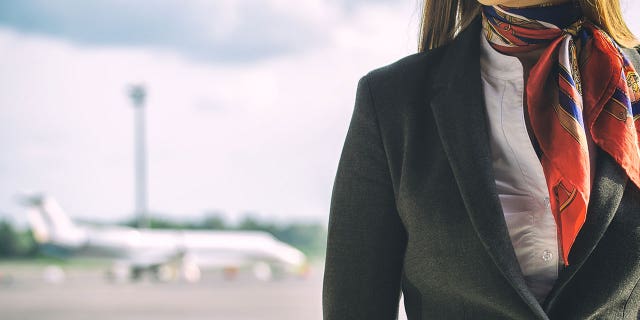 Multiple cases of midflight sexual harassment and assault have made headlines through the last year, and in recent months.
FOLLOW US ON FACEBOOK FOR MORE FOX LIFESTYLE NEWS
In August, a Detroit-area man was convicted after a five-day trial by a federal jury for sexually assaulting a sleeping passenger on a Spirit Airlines flight in January.
In September, a Delta passenger sued the airline, claiming that crew members failed to detain a passenger who sexually assaulted her during a flight.
Later that month, a Texas man was arrested for allegedly sexually assaulting a fellow passenger on a Southwest flight.
In early November, a former senior Alaska Airlines pilot was fired earlier this year after a female co-pilot sued the airline, alleging that the captain drugged and raped her during a June 2017 work trip. The aviator, who flew for Alaska Airlines for 22 years, claims he was wrongly terminated amid "false #MeToo claims" in a "negligent, flawed investigation."
Fox News' Michael Bartiromo and Alexandra Deabler contributed to this report.