Alaska Airlines pilot accused of rape grounded as shocking details emerge, outcry grows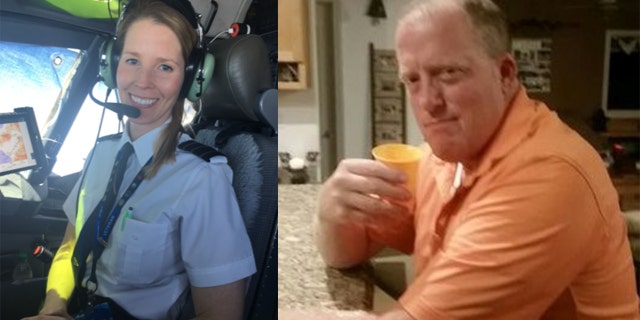 Alaska Airlines told Fox News that the male senior pilot accused of drugging and raping a female first officer on an overnight trip in June 2017 has been grounded, as new details emerge in Betty Pina's lawsuit against the carrier and infuriated supporters call for a boycott of the airline.
The pilot, identified in court documents and confirmed by the airline as Paul Engelien, "is not flying and was taken off the line immediately after learning of the incident," company spokeswoman Ann Johnson told Fox News via email Thursday, adding, "It is our policy to withhold an employee from work during this type of investigation."
While declining to comment on the investigation or lawsuit, Johnson said, "What we can say is that we are taking this matter seriously. The safety and well-being of our employees and guests is a top priority."
To date, Pina still employed by and actively working for Alaska Airlines.
AIRPORT SECURITY GUARD CAUGHT STEALING $600 FROM PASSENGER'S LUGGAGE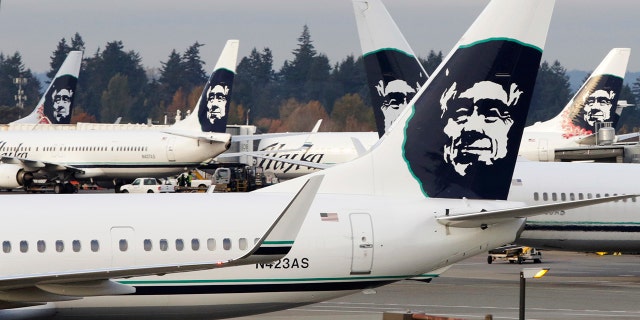 Attorneys Eric Makus and Lincoln Beauregard, representing Pina in Washington State Superior Court, confirmed to Fox News on March 14 that the 39-year-old Seattle woman had first served a lawsuit against the airline on Feb. 15. As Alaska Airlines failed to answer within 20 days, the lawsuit was filed on March 14 in Seattle's King County Superior Court.
According to the report cited in the lawsuit provided to Fox News, Pina, a distinguished Army helicopter pilot who flew combat missions in Afghanistan, alleges that she was assaulted by Paul Engelien, a 50-year-old captain, during a three-day assignment from Anchorage to Seattle to Minneapolis. It was the first time that Pina, who has been employed by the airline since 2016, met the married Nevada resident, who is a veteran with the airline, the suit states.
Engelien is named in Pina's lawsuit, but not as a defendant.
According to testimony in the lawsuit, upon their initial meeting on June 4, Pina and Engelien "got along really well" through "a lot of military speak," which made Pina "more comfortable." Engelien soon invited Pina on a hike and asked if she'd speak to the daughter of a family friend who was learning to fly. On June 5, the suit alleges Engelien told Pina that the Minneapolis hotel where the flight crew would be staying had a concierge room where "the crews hang out," offering wine and pizza for $11.
UNITED FLIGHT ATTENDANT WHO FORCED DOG INTO OVERHEAD BIN 'LYING,' OWNER'S DAUGHTER SAYS
When Pina arrived, she had her "first glass of wine without any problem," and Engelien then "brought her a second glass of wine" to which Pina began "having a hard time keeping her head up and things appeared to be closing in." According to the report, Pina typically feels tipsy after three or four glasses of wine, not two.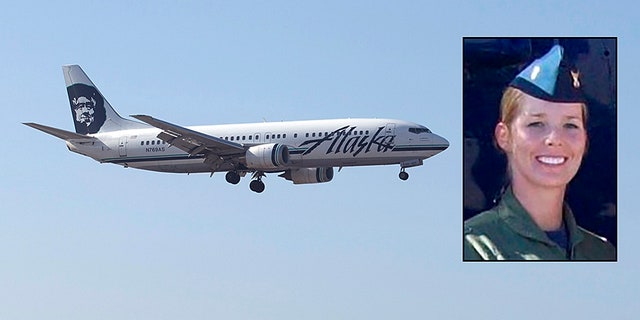 Engelien allegedly again took Pina's glass for a refill, and "the next thing she remembers is waking up and being pulled on her right ankle." She then recalls that she said "No" before rolling over on her side, realizing she was in Engelien's bedroom, and that she was naked from the waist down. She was soon "freaked out" to find her underwear zipped up inside her purse, as it hit her that she and Engelien had "been in the same bed" which had vomit on the sheets as "the other bed [did] not look like anyone had laid on it."
"We're f---ed. We're f---ed, I missed a call from the FODO at 10:47 p.m." she claims she heard Engelien say. The captain received a message stating that a flight attendant had spotted him walking down the hotel hall "with a girl and two glasses of wine" and didn't feel comfortable flying with him.
According to the report, Pina went to her room and realized that "the sickness was not a hangover." After immediately vomiting upon taking her birth control pill the next morning, she felt "foggy" as "her stomach hurt the worst."
"When Ms. Pina challenged Mr. Engelien as to what had occurred, he denied any sexual contact, saying, "You were coming on to me pretty hard," the complaint alleges. Pina was then taken off "active flight crew," and only recently returned to full duty. Her attorney Makus told ABC News that she did not file a police report on the assault in Minneapolis but did notify the Air Line Pilots Association on June 7, two days after it allegedly took place.
"To the best of Ms. Pina's knowledge," Engelien is still employed with Alaska Airlines and "remains a threat to other employees," the report states. Further, the lawsuit charges that not only do Engelien's actions as the supervising officer on the flight "constitute violations of Washington Laws Against Discrimination, sexual assault and negligence" but also that Alaska Airlines is liable for his actions.
For her part, Pina is "infuriated" that Engelien continued to be employed by Alaska Airlines in the wake of her complaint.
"I'm worried about everything I've ever worked for," Pina told the Seattle Times of her fears of the incident jeopardizing her 17-year career in aviation. "I'm not married, I don't have kids. My career has been my No. 1."
Meanwhile, support for the "courageous" Pina has been growing on social media.
FOLLOW US ON FACEBOOK FOR MORE FOX LIFESTYLE NEWS
"Unless you publicly deal with your Pilot/Rapist Paul Engelien, I, my family, and all of our co-workers will stop using @AlaskaAir. Support Betty Pina!" one user wrote.
"Remove the accused "predator pilot" & fix this problem immediately" another chastised the airline.
"My hope is that by me doing this, it may protect other women," Pina said. "How many other victims are out there? I may not be the first case, but I hope to be the last. It's time to take responsibility. The culture needs to change. We can't sweep this under the rug any longer."
The Air Line Pilots Association did not immediately return Fox News' request for comment.
Calls and emails to Engelien were not returned.