Theme park security comes under scrutiny following gun discovery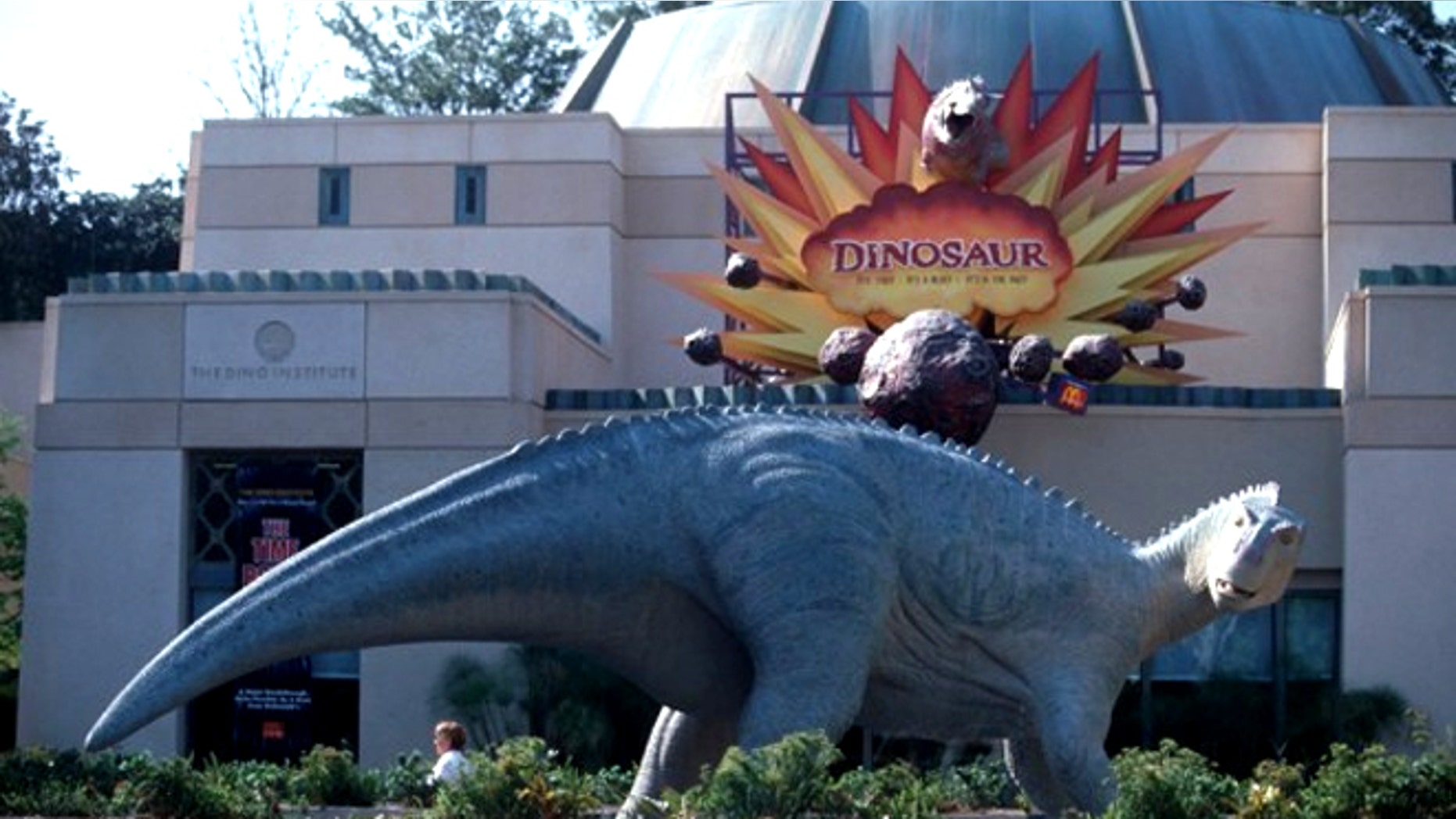 When a senior citizen and her grandson visiting Orlando climbed aboard the Dinosaur dark ride at Disney World's Animal Kingdom last Sunday, they were on the hunt for a thrill or two.
What they weren't expecting to find: A loaded gun, lying on the seat next to them. 
The Cobra .380-caliber semiautomatic pistol was soon claimed by its owner, a Florida man who told park security that the weapon had fallen out of his pocket during the ride. Angelo Lista, 44, of Royal Palm Beach, who had a legal concealed weapons permit, was immediately escorted out of the park.
Firearms, after all, aren't allowed on Walt Disney World property for park visitors.
They aren't allowed on property at many major theme parks in Orlando and elsewhere. Universal Studios? No. Sea World? No.
Even though in some states, such as Florida, it's legal to carry weapons at theme parks, privately-owned theme park policy can restrict the possession of firearms in the park. 
Instances like this one serve to highlight one of the more interesting conundrums in this security-obsessed, post-9/11 world: How could Walt Disney World – drawing nearly 50 million visitors each year, making it the world's most visited theme park destination – not have tighter security?
To enter Orlando's major parks, visitors don't go through metal detectors and must only stop at a checkpoint if they're carrying a bag. Why?
"You're coming to the happiest place on earth, you're there for a great time," says Dennis Speigel, a consultant to the theme park industry and president of International Theme Park Services.
Parks are very sensitive to the arrival experience, Speigel says.  They don't want the first thing you're met with to be a body search, or a metal detector.
"It would really destroy the illusion of safety that Disney's going for," says Jason Cochran, editor-in-chief at Frommers.com. "It would be a really unpleasant dose of reality at the start of your adventure."
"We've always tried to make it so it's not invasive, so it's less cumbersome for the guest," says Speigel.
But could it be time for a change? A loaded weapon wasn't the only blast to Disney's public image this week. Disneyland officials had to evacuate Mickey's Toontown, the most kid-friendly section of the Anaheim, Calif. park after a dry ice bomb exploded in a trashcan. An employee was later arrested and charged.
Bombs? Guns? At Disney?
"Does it happen? Yes it does. Does it happen frequently? Absolutely not," Dr. Abraham Pizam, dean of the Rosen College of Hospitality Management at the University of Central Florida told the Orlando Sentinel.
"Security is one of the issues that if it works, everyone takes it for granted," Pizam told the paper. "But it if doesn't work, everyone is a critic."
"Given that tens of thousands of people are in these parks every day, it's nothing short of a miracle that there aren't many guns discovered," says Cochran.
Nobody was hurt, but the obvious question now is: What about next time?
After all, many theme parks, including Six Flags Magic Mountain, near Los Angeles, is just one better-known example of a park that's had metal detectors at its gates for years now.  And since Sept. 11, metal detectors are increasingly a factor of everyday life, used at airports, office buildings and sports arenas.
"Theme parks are some of the safest places on the planet, because of their stringent safety inspections – by themselves, by insurance companies, by accountants," says Speigel.
But he says it may be time for a closer look at things. "Parks have to realize that they're going to have to beef it up. We have to do whatever it takes."
As to what that might entail, park representatives could not say.
"We don't talk about our security measures at all, it compromises their effectiveness," said Kathleen Prihoda, media relations manager at Disney.

"Providing a safe environment for our guests is always our first priority," says Tom Schroder, spokesman for Universal Orlando. "We believe our procedures are effective, but we don't discuss the specifics of those procedures."
Sea World officials declined to comment for the record.
For die-hard theme park fans, just hearing about guns, bombs -- even crime in general -- in these fantasy worlds created by theme parks, ruins the magic for everyone.