Universal Orlando to open Simpsons' 'Springfield'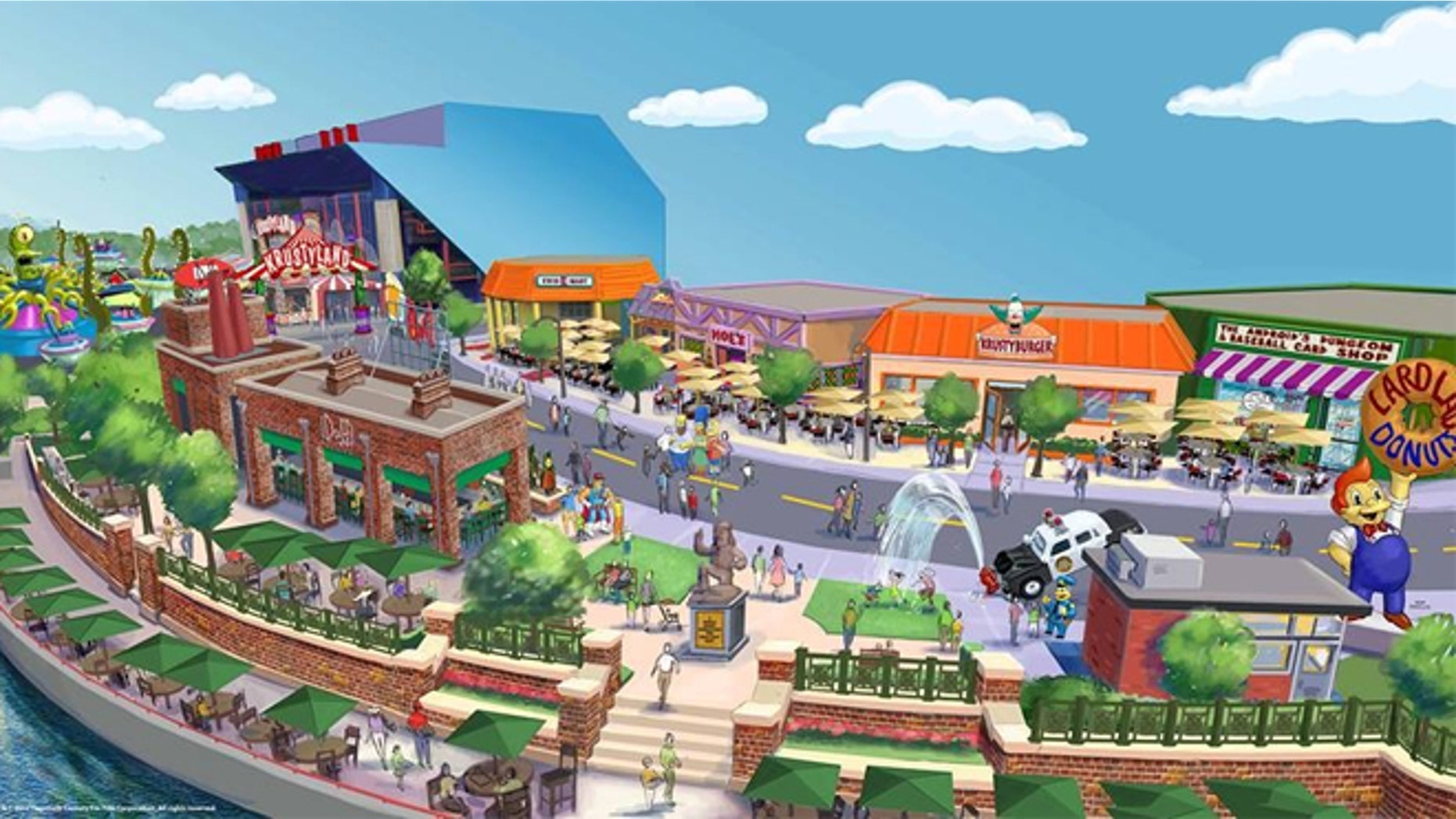 Do'h! America's favorite animated dysfunctional TV family is coming to Universal Orlando.
The theme park announced Thursday that Springfield, home of "The Simpsons," is expanding to become a theme park-within-a-theme park based on the fictional town at the heart of the Matt Groening-created series.
Fans of the longrunning Fox animated series --which has run for 24 seasons -- will be able to step inside the world of Bart, Homer, Marge and the crew, and is being built alongside the existing Simpsons Ride in Universal Studios Florida.
"This will be a must-see experience for Simpsons fans all over the world," said Mark Woodbury, president of Universal Creative said in a release. "For the first time ever, they're going to be able to enter a world that they've only seen on television – and we're really excited to bring that world to life."
Much like Universal's The Wizarding World of Harry Potter at the neighboring Islands of Adventure, there will be a number of places and characters pull  from the show, including Lard Lad's Donuts and Moe's Tavern, where Duff's Beer will be on tap. Krusty the Clown and Sideshow Bob are also two characters that will be on hand.
"Fans will literally be able to live and breathe Springfield as they visit the statue of Jebediah, enjoy a Krusty Burger, and have a seat at Moe's Tavern, which are just a few of the great experiences awaiting at Universal," said Jeffrey Godsick, president of Fox Consumer Products.
Earlier this month, Universal Orlando announced the expansion of the The Wizarding World of Harry Potter, including the creation of Diagon Alley next year.