Universal Orlando raises ticket prices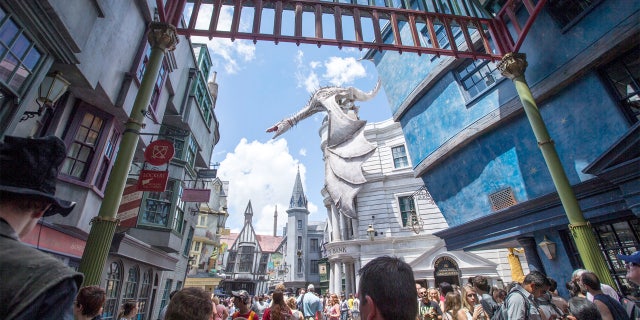 Universal Orlando confirmed that it has increased its ticket prices.
A one day pass will now cost $105, up from $102. A two-week park-to-park pass sells for $155, an $8 increase from the previous ticket price.
Universal says annual pass prices will remain the same, starting at $215 for a basic one.
"We set our prices to reflect the value of the experience we provide our guests," Universal said in an email to News 6. "And we provide the greatest value where our guests tell us it matters most – with our popular multi-day tickets and vacation packages. Guests who use multi-day tickets or packages can save as much as $40 off our single day ticket price."
Universal raised its prices to $102 last February, following a hike in Walt Disney World's tickets. Disney's Magic Kingdom -- the world's most visited theme park -- is at $105, but the other three parks are at $97 for a one-day ticket.
Walt Disney World and Universal often raise their ticket prices around the same time so eyes will be on its moused-eared neighbor to see what move will come next.
Walt Disney Co. reportedly is considering "surge" or "dynamic" pricing, in which higher rates would be charged during peak periods. The idea is that anyone visiting during Christmas week or peak periods around Spring Break and summer will be paying top dollar. And annual pass changes announced last year expanded blackout dates and big price increases to passes that allow visitors access to Disney parks 365 days of the year.
Meanwhile, SeaWorld, recently told investors it does not plan to try to keep up with the ticket increases of Disney and Universal. The park has been suffering from sluggish sales following backlash from from the "Blackfish" documentary, which was critical about its handling of its Orca whale population.
The Associated Press contributed to this report.