Got wanderlust? We've got your ticket. The National Geographic Traveler editors present this year's must-see places.
1. Raja Ampat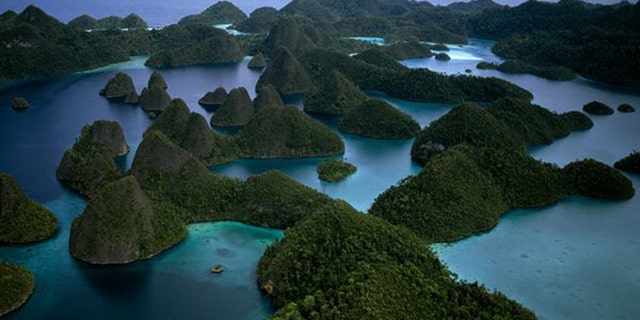 An emerging island Eden in Indonesia
Raja Ampat has been dubbed the Amazon of the Oceans. Is that hyperbole? Not really. There are single reefs here containing more species than the entire Caribbean. A mini-archipelago of rain-forest-clad islands, cays, mangroves, and pearlescent beaches off the coast of West Papua, Indonesia, this marine frontier brims with life. Expect close encounters with recent discoveries such as Raja Ampat's walking shark and pygmy seahorse, along with more familiar creatures—manta rays, leatherback turtles, and bumphead parrotfish. Not to mention three-quarters of all known coral species.
The scenery proves just as spectacular above the surface. On Wayag, steep limestone karsts drenched in jungle bisect a cobalt lagoon. Tree canopies filled with rare birds offer lofty theater. It's well worth rising at 3 a.m. to witness the amorous, flamenco-like mating dance of the endemic red bird of paradise.
Remote doesn't mean rough here. Cruise the region aboard an upscale conversion of a traditional phinisi schooner or stay at a hideaway such as Misool Eco Resort, with its swanky overwater bungalows. Diving is the draw, but kayaking and trekking are picking up. This is nature at its most vivid, above and below the water. —Johnny Langenheim
2. Malawi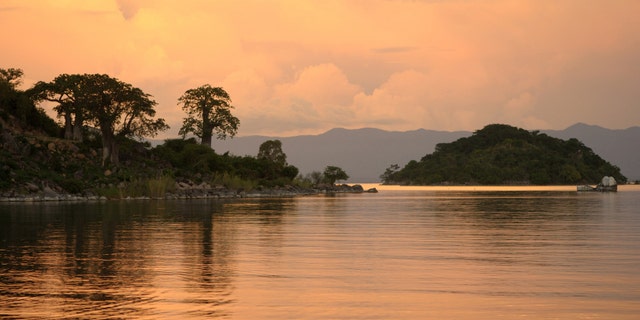 Africa's liquid asset
Locals call it the "Lake of Stars," and it's easy to see why. After nightfall, paraffin lamps illuminate Lake Malawi with a constellation of firefly-like flickers; fishermen in dugout canoes work the glassy waters as they have since before the era of the Maravi kingdom.
Deep and clear, the teal lake—Africa's third largest—glimmers in the Great Rift Valley. Bordering Tanzania, Mozambique, and Zambia, Malawi is an increasingly steady presence within a dynamic continent. Last year, a political transition introduced the world to Joyce Banda, a progressive new president and the second female chief of state in sub-Saharan Africa. More than a domestic shift, this turning point presents an invitation to explore Africa's best kept secret.
"When you make friends with a Malawian, they watch out for you," says Moses Mphatso Kaufulu, a blogger from the historic British capital of Zomba. "The depth of African experience rests on friendship—this is what makes my country second to none in the world."
Where better to befriend a local than by the lake? Swimming boys laugh as a kaleidoscope of brightly colored fish glitter to the surface. The only high-rise in sight is a jumble of sunbleached boulders. Malawi offers much more than serene lakes. Dusty roads connect towns, and mountains give way to plains of green maize punctuated by baobab trees. But the nation's heart is a watery realm where waves lap the sand, leaving streaks of silt. —Andrew Evans
3. Marseille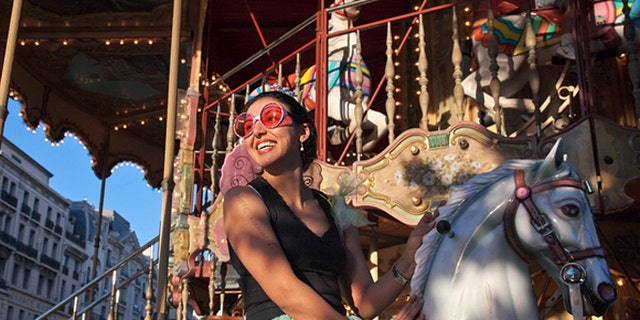 France's new capital of culture
On a once derelict jetty, opposite the stone ramparts of 17th-century Fort St. Jean, a new glass-and-steel building shimmers behind a lacy spider's-web facade of finely cast concrete. Poised between lapis sea and Marseille's sun-drenched hills, the National Museum of European and Mediterranean Civilizations (MuCEM) stands at the entrance to the Vieux-Port, the city's historic heart. And when it opens in May 2013, MuCEM will be a bold symbol of Marseille's reemergence as a flourishing pan-Mediterranean hub.
Cities may rise and fall, but the great ones—and Marseille is among them—always rise again. Founded by ancient Greeks, France's second largest city was already 500 years old and a bubbling stew of many cultures when Caesar laid siege in 49 B.C. A 20th-century wave of immigrants from Algeria and some other former French colonies led to Marseille's modern reputation as a city far removed ethnically and psychologically from the rest of France. Despite recent headlines about drug-related crime, Marseille still stands tall as a world-class city.
These days Marseille has every right to act the cagou (slang for a show-off) as it and the surrounding Provence region assume the role of 2013 European Capital of Culture. "There is a new energy in the city, especially in music, theater, and museums," says MuCEM director Bruno Suzzarelli. Young, multiethnic crowds gather for cutting-edge happenings at La Friche la Belle de Mai, a tobacco factory turned art and performance center. Major renovations have polished up many of the city's 20-plus museums, including the Musée Cantini, whose trove of Picassos and Mirós is housed in an elegant 1694 town house. For all the new energy, Marseille's old pleasures remain as alluring as ever: a stroll along the narrow lanes of the Panier Quarter, the lusty aromas of a good bouillabaisse, a boat ride into the fjordlike inlets called calanques. It's no wonder that visitors are becoming fadas (big fans) of France's southern gateway. —Christopher Hall
4. Great Bear Rainforest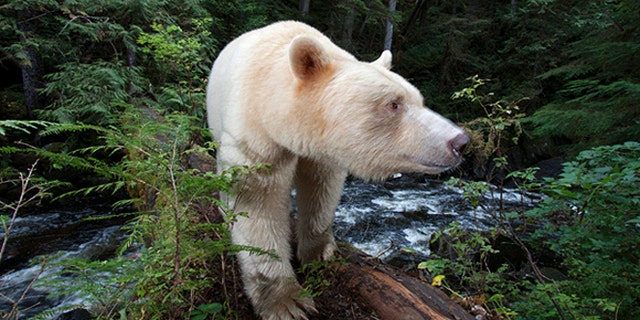 Canada's fragile coastal wilderness
Sometimes you can see both the forest and the trees. The Great Bear Rainforest, the planet's largest intact coastal temperate rain forest, is an untamed strip of land stretching 250 miles along British Columbia's coast that harbors extensive tracts of giant hemlock, Sitka spruce, and red cedar. The mighty trees rise high above a moist and ferny forest floor patrolled by coastal wolves, minks, Canada's largest grizzly bears, and rare white Kermode spirit bears.
This tranquillity has recently been rocked by a proposal to send tar sands crude oil from Alberta to a terminal at Kitimat in the Great Bear Rainforest. The project would entail two pipelines crossing some of the world's largest salmon-producing watersheds and a steady procession of supertankers plying the narrow channels. The local First Nations and environmental groups are vehemently opposed, fearing the catastrophic effects of an Exxon Valdez–type spill. "This is a wilderness sanctuary, a very spiritual place," says Ian McAllister, founding director of Pacific Wild. "The pipelines would fundamentally alter the coast forever." A decision on the pipelines could come by the end of 2013. —Robert Earle Howells
5. Uganda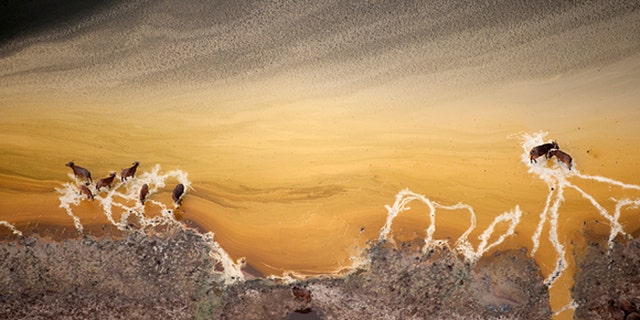 Africa's new frontier
Uganda, once the cornerstone of Africa's Grand Tour, is today bypassed by most visitors. The nation and its people have been brutalized by dictators, battered by warlords, and negatively portrayed by viral videos. Safarigoers line up in next-door Kenya and Tanzania, with only a few coming to Uganda to see the famed mountain gorillas.
The land mixes savanna, enormous lakes, rain forests, and the glacier-clad Rwenzori Mountains, one of Africa's tallest ranges. The headwaters of the Nile originate here, then burst through a cleft in the rocks at Murchison Falls. Uganda's parade of animals is amazingly diverse. Hippos graze along the shores of Lake Edward in Bwindi Impenetrable National Park, while lions lounge in the trees of Ishasha, in Queen Elizabeth National Park. The star in Bwindi is the mountain gorilla, a species down to about 720 animals visible in their tiny habitat.
Uganda has tough decisions ahead. Oil lies beneath the Rift Valley, right inside Murchison Falls National Park. Extraction seems inevitable. But tourism dollars could provide an easier coexistence between banana-loving gorillas and banana farmers in Bwindi. —David Swanson
6. Kyoto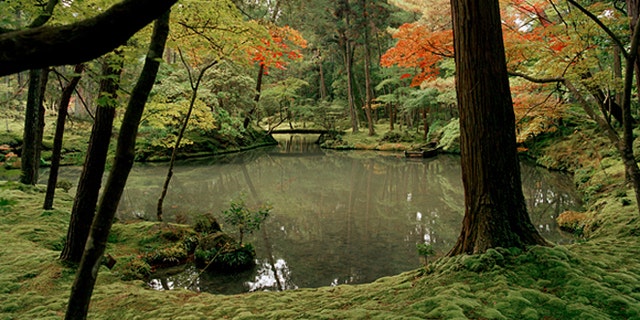 Meditation and modernism in Japan
One of Kyoto poet Buson's most famous haikus reads: "On the one-ton temple bell a moon-moth, folded into sleep, sits still." If Japan is the temple bell, Kyoto is the moth—tranquil, delicate, intricate, and wildly mysterious, centuries after the first outsider was drawn to its woodsy hilltop Shinto shrines and rarefied Buddhist temples. The city is about to get an influx of luxury hotels, making room for more tourists, but for now a golden-hour walk along the Kamo riverbank still reveals the gentleness and gracefulness of Japan's ancient capital, as does a self-guided tour of the 1.1-mile canalside Philosopher's Path in the Higashiyama neighborhood.
Transfixed by Kyoto's wealth of historic structures, visitors sometimes overlook the city's compelling modernist sites. The Shigemori Residence features a dynamic Zen garden designed by mid-20th-century landscape architect Mirei Shigemori. Pritzker Prize winner Tadao Ando's eccentric Garden of Fine Arts features oversize portraits of Leonardo da Vinci's "The Last Supper" and an underwater version of Claude Monet's "Water Lilies." Some 30 miles east, the Miho Institute of Aesthetics, with an edifice designed by I. M. Pei, opened in 2012. His stainless steel teardrop-shaped chapel is a minimalist architectural marvel that conveys Kyoto's cutting-edge energy. —Adam H. Graham
7. Crimea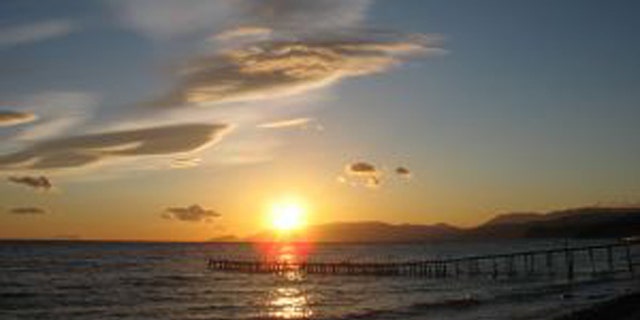 Playground of the tsars
"Russia needs its paradise," Prince Grigory Potemkin, Catherine the Great's general, wrote in 1782 urging the annexation of Crimea, and no wonder.
The Crimean Peninsula, with its voluptuously curved Black Sea coast of sparkling cliffs, is paradise—with Riviera-grade vistas but without Riviera prices. Balmy with 300 days of sun a year ("It is never winter here," said the writer Anton Chekhov, who had a dacha near Yalta), the place served as the playground of tsars and Politburo fat cats. Russians practically wept when, after the breakup of the Soviet Union, Crimea was pulled out of the orbit of Russian rule and became part of an independent Ukraine.
A trace of Soviet hangover endures in the form of unsmiling babushkas and concrete block architecture. Visitors can tour the once secret nuclear-blast-proof Soviet submarine base in Balaklava, a piece of Cold War history, now a museum. Afterward, retreat to one of the briny health resorts of the west and east coasts for a therapeutic mud bath, or go for a run down to Livadia Palace in Yalta, scene of the 1945 conference that reconfigured postwar Europe.
Summer is high season, crowded with Russian and eastern European tourists (North Americans are still rare). In autumn the air turns soft and it's harvest time at vineyards like Massandra, built in the 19th century to supply wines for Nicholas II, the last Russian tsar. There you may have the pleasure of tasting a Riesling with the scent of alpine meadows, port the color of rubies, and a nectar called "Seventh Heaven," of which a recent visitor said: "I could kneel in front of this wine." —Cathy Newman
8. Ravenna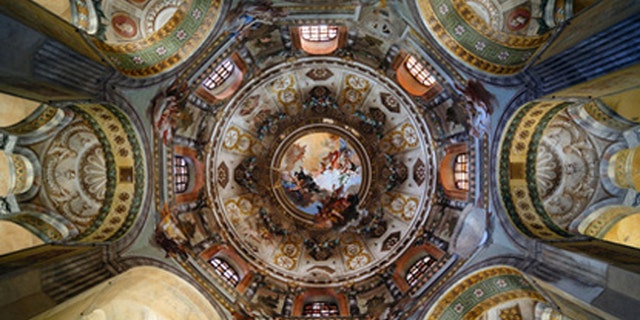 A vibrant historical mosaic in Italy
At first glance, there hardly seems to be any comparison between Ravenna and Rome: Ravenna is smaller, sleepier, and without Rome's domed skyline or ruins. But back in the fifth century, it was Ravenna that served as capital of the Western Roman Empire. In this burgeoning city, Roman rulers built monuments celebrating both Christianity and their own power—monuments famous, then and now, for their sweeping mosaics.
Seven of Ravenna's eight buildings from the fifth and sixth centuries are spectacularly decorated with examples of this ancient art. "In the past, many people couldn't read or write," says tour guide and Ravenna native Silvia Giogoli. "Mosaics were a way to explain the religion, and the political situation, to the people."
At the Basilica of San Vitale (above), a bejeweled Empress Theodora stares across the apse at her husband, Justinian. At Sant'Apollinare Nuovo, two rows of larger-than-life saints march toward the apse. But in Ravenna, mosaics aren't just historical remnants. Visitors admire pieces by contemporary mosaicists including Chagall, Mathieu, and Vedova at the MAR (Museo d'Arte Ravenna) or poke into cluttered bottegas (workshops) where modern artists use the same methods as their Byzantine forebears. At the Parco della Pace, locals relax beside mosaic sculptures; even the city's street signs glitter with glass fragments. At the 2013 RavennaMosaico, mosaic mania takes hold. Visitors can gawk at new pieces, listen to musicians, and learn to make their own masterpieces. —Amanda Ruggeri
9. Quito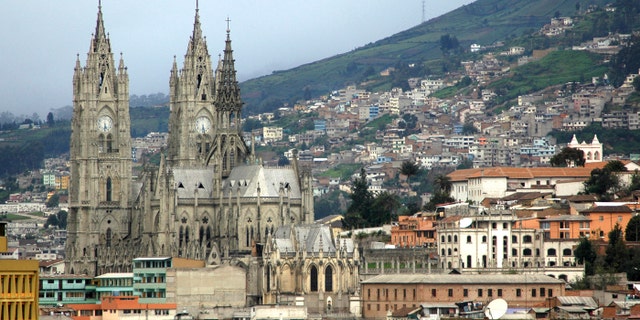 The fresh face of Ecuador's old city
Surrounded by bunches of bright sunflowers and chamomile, Rosa Lagla gently performs soul-cleansing limpia treatments in a market just a few blocks from Plaza de San Francisco, hub of Quito's restored Old Town. Rubbing handfuls of stinging nettles, sweet herbs, and rose petals into the skin drives out bad energy, she says, working the plants to a pulp. With botanicals brimming from plastic bags, Lagla brings the Andean healing practice to guests of the newly restored Casa Gangotena on the plaza. Healer and hotel span two worlds, the traditional and the modern, both reinvigorating this city of 1.6 million.
For too long, travelers have neglected Ecuador's capital city en route to the nation's marquee attraction, the Galápagos Islands. Though its Spanish colonial center has been enshrined as a UNESCO World Heritage site since 1978, the area has more recently undergone a renaissance warranting longer stays. In the past decade, city officials have invested nearly $500 million to make improvements to its historic quarter. At Quito's heart, cobblestoned streets and pastel-colored mansions hem the revitalized San Francisco Church. Many restorers of the landmark learned to apply gold leaf, inlay wood, and chisel statuary in a nearby workshop with a mission to teach skills to impoverished teenagers with an aptitude for art. People are primary in Quito's new museums. Emphasizing storytelling, Casa del Alabado arranges its pre-Columbian art and artifacts thematically to dramatize the mystery of the ancients. Quito's historic center is now beginning to cultivate a vibrant nightlife. On Calle La Ronda, music sings out from restaurants and bars. But Lagla lifts spirits the old way. Sweeping up sage post-ritual, she says, "Se fue, el espanto. La energia vuelve—It's gone, the fright. Energy returns." She could be speaking of Quito, too. —Elaine Glusac
10. Bagan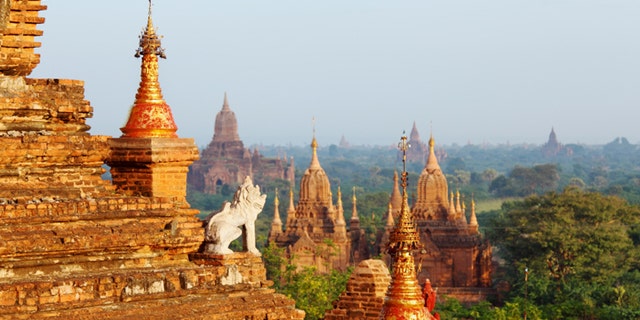 A spiritual awakening in Myanmar
The once isolated nation at the culturally rich crossroads of India and China is a land that imbues even the most jaded traveler with a sense of wonder.
In Myanmar, government reforms since 2010 and the election of democracy activist (and Nobel Peace Prize recipient) Aung San Suu Kyi to parliament have propelled a profoundly gracious land, formerly known as Burma, onto the world stage. It's about time.
Decades of reclusion have preserved a vibrant culture deeply steeped in Buddhism; especially outside the major urban centers of Yangon and Mandalay, daily life has remained largely untouched by Western trends. Rudyard Kipling's words in Letters From the East still ring true: "This is Burma and it will be quite unlike any land you know about."
The best Burmese travel experiences require a bit of planning, but the rewards are great—especially in Bagan, the arid, pagoda-studded plain along the Ayeyarwady River in Upper Burma where the first Burmese Buddhist kings, their courtiers, and other merit-seeking patrons built thousands of religious monuments from the 11th to 13th centuries. According to Burma scholar Donald Stadtner, these 16 square miles—despite the misguided restoration of some temples in the 1990s—rank among Southeast Asia's most significant sacred ancient sites.
Secure an early morning bird's-eye view of the monuments by booking a Balloons Over Bagan hot-air-balloon-and-sparkling-wine trip; profits fund community service projects on the ground. Spend the afternoon exploring dusty trails by bicycle. At sunset, find a perch and gaze over the panorama of castle-like structures shimmering in the golden light. —Ceil Miller Bouchet
See many more trips at National Geographic
More from National Geographic