Sun Princess cruise ship passengers to sue after 8 consecutive voyages left them 'violently ill'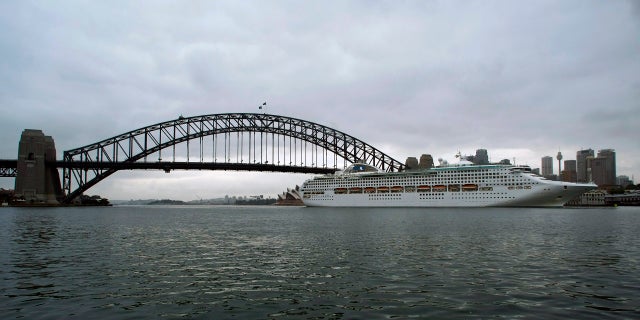 At least 16,000 cruise ship passengers may qualify for compensation after eight consecutive voyages on the Sun Princess cruise liner left people feeling "violently ill" — or at least that's what one Australian firm is hoping in filing a lawsuit against Princess Cruises for the string of norovirus outbreaks.
Shine Lawyers announced it is "preparing a large scale action" against Carnival Australia, the operator of Princess Cruises, after thousands of passengers claimed they caught norovirus while attempting to enjoy a nice vacation, Australia's 9News reported. The eight consecutive voyages leaving from Australia occurred between December 2016 and February 2017.
WATCH: COAST GUARD RESCUES TWO DIFFERENT CARNIVAL CRUISE PASSENGERS IN SAME DAY
"On my deck, every third cabin had a 'do not disturb sign' on it and there was constant cleaning of the ship," William Noney, a passenger on the Sun Princess cruise said. "On one of the lunchtimes, an elderly passenger vomited with people all around him."
Noney told 9News he was on a 14-day New Year's Day cruise to Bali. He also got extremely ill and said it "definitely spoiled our holiday."
"I must have vomited for about five minutes constantly, everything," he recalled. "Later that night, early morning, I started getting diarrhea. Even after leaving the ship and for the next few weeks, I still had symptoms."
Noney said the cruise company never offered to reimburse them for the horrible trip.
He added, "They never admitted that it was their fault nor that norovirus was on the ship prior to sailing. They tended to blame the passengers for it. I only get four weeks' (annual leave) a year and my holiday was ruined."
HARRY POTTER-THEMED CRUISE WILL COST YOU $36,000
The law firm believes the 16,000 passengers sickened during the voyages could receive compensation from the company. Thomas Janson of Shine Lawyers said it is investigating how the cruise ship failed to properly sanitize the vessel before each trip. The firm was also told crew members only had two hours to clean the ship before the next voyage, according to the Miami Herald.
"That's manifestly inadequate to sanitize a ship that's the size of a skyscraper," Janson said.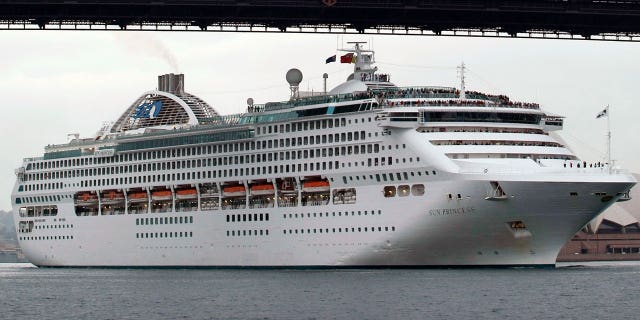 Princess Cruises declined to comment on the investigation, according to the Miami Herald.
FOLLOW US ON FACEBOOK FOR MORE FOX LIFESTYLE NEWS
Several norovirus outbreaks have been reported on international cruise ships over the years. The Center for Disease Control reported eight known norovirus outbreaks on cruise ships in 2017. A norovirus outbreak on the Princess Cruises' Island Princess was also reported in January 2018.