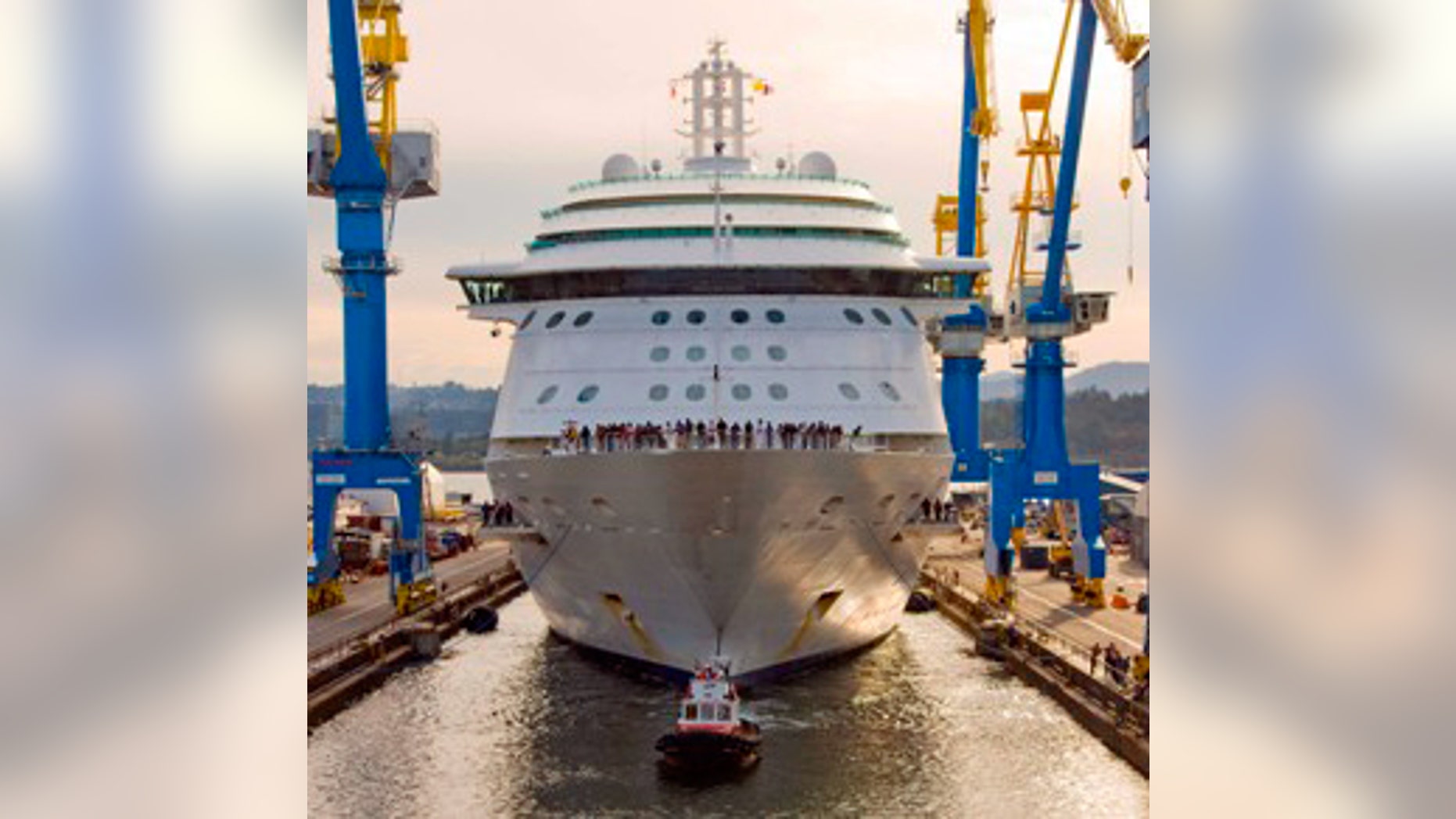 There are a few ships in the U.S.-based cruise lines' fleets that I would describe as the right size.
Domestic cruise ships are small, like older ships, but because they were built after 2000, they are more architecturally appealing. The smaller profile of "right-size ships" makes for a more personalized onboard experience, an easier-to-navigate ship, faster loading and unloading, and a new concept (at the time) of putting all public rooms on the lower decks inside the hull so the vast majority of staterooms on the higher decks could include a verandah.
One of the ships that falls into this "right-size" category is Royal Caribbean's Radiance of the Seas, built in 2001. She is small at just 90,000 tons for 2,500 passengers, especially when you consider Royal Caribbean started building its Voyager class of ships which are around 138,000 tons for 3,200 passengers as early as 1996.
A similar "right-size" ship from another cruise line is Carnival Spirit, also inaugurated in 2001, at 85,000 tons for 2,680 passengers. In 1996, Carnival built its first ship that exceeded 100,000 tons.
Both of these "right-size ships" have been popular with cruisers for years, but have recently been overshadowed by newer, more innovative ships like Royal Caribbean's Oasis and Allure of the Seas, Celebrity's Solstice, NCL's Norwegian Epic and Holland America's Eurodam.
The recent explosion of new ships has just recently slowed down, and now many companies are turning their attention to reinvigorating their older ships. The idea is to take key features and amenities from the newer ships and install them on the older ones to create consistency across the fleet and to keep customers interested in booking older vessels.
I just returned from Victoria, British Columbia, where Royal Caribbean's Radiance of the Seas is just completing an extensive upgrade. I got an extensive tour of the ship, still under heavy construction in the shipyard, and I left thinking, "this is a ship I would really like to sail on some day."
The $20 million renovation will take many of the most popular features from Royal Caribbean's new and very popular Allure of the Seas -- now the largest cruise ship in the world -- and retrofit them to Radiance.
The first area of improvement is the expansion of dining options. Oddly enough, of the sister ships Oasis and Allure of the Seas, Allure had many unexpected improvements over Oasis, including a new Brazilian Churrascaria restaurant called Sambas, which will now come to Radiance. Another restaurant that debuted on Allure, called The Dog House, will also be included on Radiance.
Other restaurants coming to Radiance include Rita's Cantina for Mexican food and the Park Café, a type of Tavern on the Green lunch spot first introduced on Oasis within its Central Park area. Of course, Radiance does not have a Central Park area, so the café will go inside the ship's extensive solarium to give it a similar outdoorsy feel.
Another popular spot on all the Royal Caribbean mega ships has always been the English-style pub. On Radiance, this pub will have a small stage for an acoustic guitar player/singer and a large selection of authentic ales on tap.
In fact, with seven new eateries on Radiance, the only restaurants it won't have are Johnny Rockets and the ultra-posh 150 Central Park. Izumi will be installed for Asian-fusion cuisine. Portofino's is slated to become Giovanni's Table--a family-style Italian restaurant--and Chops will still offer fine dining. For the ultimate in cuisine, a private room has been created for The Chef's Table, which is available every night by reservation.
Radiance will also acquire the same digital signage that Royal Caribbean introduced on Oasis. These interactive computer screens allow guests to check current availability for shore excursions, restaurants and shows. If they wish to book, they can just swipe their keycards to record their reservations.
A new poolside outdoor movie screen will be added to the top deck and the nearby childrens' programs will now accommodate kids from ages 6 months to 17 years. Wi-Fi will be expanded to cover the entire ship.
A new purpose-built lounge will be created solely for members of the Crown and Anchor Society, Royal Caribbean's loyalty club for past passengers, with cocktails and concierge services. There will be a separate concierge lounge for suite guests as well.
All staterooms are receiving new 32-inch flat panel TVs, as well as new plumbing and counters. Some new staterooms will be created, including six ocean-view cabins with extra-large windows, and three inside rooms for singles with no singles supplement.
The pool area will be revamped with teak decking replacing the artificial turf and the main atrium will also receive an all-new look with an elaborate modern sculpture.
Altogether, this $20 million upgrade includes 1,450 separate tasks -- all coordinated by one man, Kevin Douglas of Newcastle, United Kingdom. Douglas is the revitalization manager for Royal Caribbean and tracks each project which includes loading 150 palettes in the correct order, installing new computer navigation hardware and software on the bridge, as well as almost 1,000 closed circuit video cameras around the ship.
I have seen many ships in various stages of construction and I always have the same thought: "I can't believe you will finish this project on time." Just renovating my bathroom took almost six weeks; I cannot imagine upgrading an entire cruise ship in 20 days.