Favorable Tailwinds for Windstar Cruises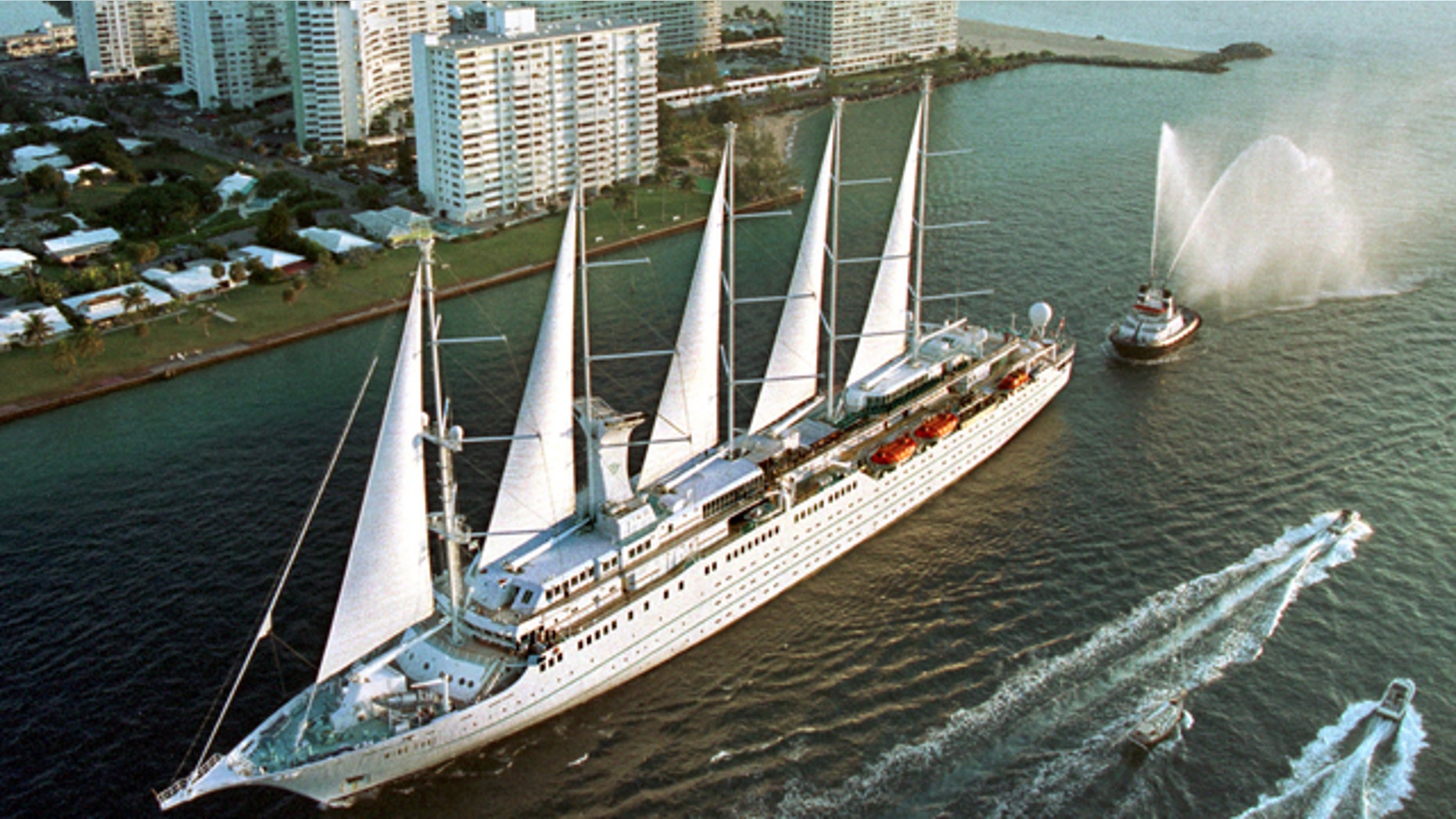 Windstar Cruises has just been acquired by a new player in the cruise industry, billionaire Philip Anschutz, for $39 million.
Hailing from the western states of Wyoming and Kansas and currently based in Colorado, Anschutz's family made their money in the way of the old-fashioned American West: oil and cattle and he is worth roughly $7.5 billion, according to Forbes.
Today his company, Anschutz Corp., is diversified into sports teams and their arenas. Windstar will be owned by the newly-created TAC Cruises LLC, a unit of Anschutz.
This is a lucky break for Windstar Cruises, whose parent company, Ambassador's International, filed for bankruptcy in December.
Anschutz's bid came virtually out of nowhere in Wednesday's bankruptcy auction to outbid the company that had been considered the de facto winner of Windstar, Whippoorwill Associates--the debt holder on the three ships. The judge accepted Anschutz's surprise offer by stating he was assured it will "protect trade creditors and customers," as well as save hundreds of crewmembers' jobs.
A sense of financial security is critical in the cruise business. Cruisers must pay the full cruise fare far in advance of the actual sail date, but if a cruise line appears to be in any sort of financial trouble it spurs a downward spiral toward financial doom.Any sign of financial trouble makes it harder for customers to get travel insurance to protect against supplier default (bankruptcy by the cruise line). That in turn leads to travel agents becoming less willing to sell the cruise line because there is no protection for their commissions--which are dependent upon the money on deposit for future cruises. Those deposits are only protected up to $1 million by a surety bond required by the Federal Maritime Commission - an amount of money that can only cover a few hundred cruisers – more than the entire fleet of Windstar carries in a week (616 passengers per week capacity).
Right now, for example, Windstar has more than $19 million in deposits and claims. Uncollected cruise fare deposits are considered a liability until the cruises actually sail.
When smaller cruise line Cruise West went bankrupt with practically no warning last year, hundreds of pre-paid customers had no recourse to recover their money unless they had travel insurance or happened to pay for their cruise with a credit card that protects purchases.
But with the deep pockets of the Anschutz Corp., it appears highly unlikely that Windstar will be in any financial difficulty anytime soon.
Did Anschutz get a good deal? Windstar was sold by Carnival Corp. to Ambassador's International for $100 million in 2007 and the company hoped to become a cruise conglomerate by also buying a number of river boats from the former Delta Queen Company. But after facing financial and employment issues, none of Ambassador's river boats have been in service for more than a year.
Windstar was facing financial liabilities close to $38 million and last April it had been agreed that the acquiring company would be Whippoorwill Associates, the lien holders on the three ships; that is until Anschutz stepped in last minute.
This is not the first time a company in sporting events and entertainment has entered the cruise business. Delta Queen was at one time owned by Delaware North, another sports and arena concession business. Delaware North now operates the Queen Mary Hotel and Museum in Long Beach, CA.
However, this is the first entry into the cruise business for Anschutz, who also owns Anschutz Entertainment Group, which partially owns the Los Angeles Lakers and Kings as well as the Staples Center where they play and other entertainment venues from California to Connecticut.
Windstar Sails On
Windstar is a small cruise line with just three very intimate, nautical-themed ships. The flagship, Wind Surf, has five of the tallest masts at sea, and when she flies her 27,000-square feet of billowing white sails she is a beautiful sight.
Even as the largest ship of the fleet, Wind Surf still only carries 312 guests. The two smaller sisters,Wind Spirit and Wind Star, each carry just 148 guests with 90 crewmembers--one of the highest crew to passenger ratios in the cruise world.
Windstar's ships were built in 1984 and acquired by the Seattle-based Holland America Line in 1987. For more than a decade they served as something of an elite cruisers' inside secret; the ships were very popular with cruise aficionados for honeymoons and other romantic getaways, especially when the ships were sailing Polynesian itineraries between Tahiti and Bora Bora in the South Pacific.
The casual onboard atmosphere with no formal nights, friendly crew members, open deck space, open-seating dining and nautical-themed staterooms with portholes and plenty of wood cabinetry, make up the charm of these motorized sail ships.
Even though these motorized ships only fly their sails about 5% of the time--mostly for show when sailing out a city harbor--the ships are still distinctly majestic in appearance.
Windstar ships mainly offer small, but port-intensive itineraries in the Caribbean and the Mediterranean. They can reach much smaller harbors than larger cruise ships, plus each ship offers a sports deck built into the stern where it can launch skiffs, banana boats, snorkelers and even scuba divers.
TAC Cruises, a new company just formed by Anschutz, has yet to make any public announcements about how it will proceed with Windstar except to say it will protect the trade creditors and customers. But it is expected that little will change onboard the ships and all cruises are currently scheduled to proceed as planned.
I started writing about stock market investing for Motley Fool in 1995, but previously I worked aboard cruise ships. I co-started CruiseMates.com, the first cruise travel guide on the Internet in New York City in 1999. CruiseMates, one the Web's top cruise travel guides was acquired by Internet Brands(NASDAQ: INET) in 2006. Once CEO, I am now the editor of CruiseMates