Kids, Young Couples, Married and Retired: There's a Cruise for You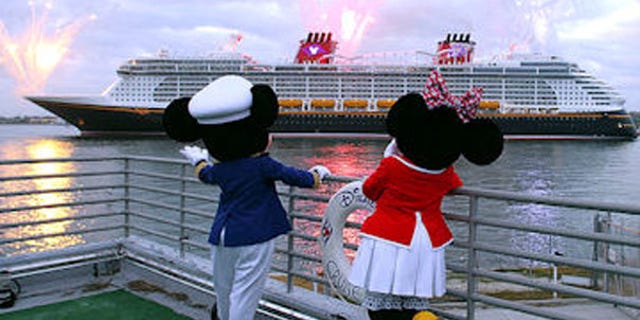 Back in the early 90s, a rather cynical adage described cruises "for the newly wed or nearly dead."
The industry was much different back then: ships were smaller, strangers dined together at assigned tables and there was only one show after dinner. More cruisers were elderly just because younger people had never been exposed to passenger ships (unless you count the fantasy TV series The Love Boat").
In order to grow, the cruise lines realized they had to reach the family market and they did it by building larger ships with more activities, dining options and entertainment variety. As a result, the market grew to more than 13 million travelers taking cruises last year.
Today, the average cruiser is around 42 years old depending on the cruise ship. And that is key: To have the best cruise experience, travelers need to pick the right ship for their age group.
Children
Kids tend to be concerned with making new friends and prefer a ship with plenty of other kids and lots of activities. Except for Disneyphile adults, (adults with no children who enjoy Disney), Disney Cruise Line appeals mostly to children and the parents who want to please them. With that said, Disney also offers plenty of adult-only activities on its ships.
Like most mainstream cruise lines, Disney offers extensive children's programs where kids are seperated into age groups -- usually six to 36 months (infants & toddlers), three to 11 (children), 12 to 14 (tweens) and 15 to 17 (teens).
Disney ships carry the largest percentage of youngsters compared to any other line, but Norwegian Cruise Lines (NYSE:NCL), Carnival and Royal Caribbean also carry many kids and offer extensive children's programs.
While Disney offers character experiences with the likes of Mickey Mouse, Donald Duck and Cinderella walking the ships and interacting with guests, NCL ships have characters from the Nickelodeon TV network and Royal Caribbean offers DreamWorks Animation characters such as Shrek and Kung Fu Panda.
Carnival does not have any cartoon character affiliations, but it is The Fun Ship" cruise line and has kids' programs that are just as much fun as those of other lines, with extensive water parks, video games and organized activities.
Young Adults--Singles
Cruising is not the singles experience portrayed on The Love Boat." The industry has always catered to couples and families first, and are not ideal places to meet new people --although it does happen.
For singles looking to hit the high seas I recommend organized singles cruises provided by companies that match roommates and organize special events. Another option for singles is NCL's newest flagship, Norwegian Epic--the first and only ship with a dedicated area just for single adults. The cabins, called Studio Staterooms," share a common corridor leading to a private Living Room" where singles can meet and join staff-coordinated activities. There is no singles supplement" charge for the Studio Staterooms.
Young Adults--Couples
The mainstream cruise lines are most appealing to young adults in families or couples with the entertainment widely positioned for boomer, Gen-X and even Gen-Y cruisers.
Royal Caribbean ships offer the most sport-related activities like rock climbing, ice skating and rollerblading while NCL has the biggest variety of nighttime entertainment. Carnival (the Fun Ships") is for people who like to get involved with the staff and play goofy games with other passengers.
The Premium Cruise Demographic
If you do not have kids or have an empty nest, the premium" cruise lines-- Princess, Celebrity and Holland America -- are the best fit for you. These lines have far fewer children onboard, which reduces distractions and loud behavior. For the few children that are on board, the lines have children programs as described above but tend to be less crowded, which can change the fun factor.
A general rule in this industry is, the longer the cruise the older the cruiser. Retired people have more time for longer cruises; cost also becomes a factor: Taking a family of four on a seven-day cruise can be as expensive as a 14-day cruise for two.
Seven-day Caribbean or 10-day European cruises on a premium cruise line are for fun and lively adult couples. The shipboard entertainment will be more sophisticated than what's offered on the mainstream lines--cruisers can expect more concert pianists and standard dance music.
More vivacious retirees flock to Oceania, Azamara and Windstar cruises. These lines offer port-intensive itineraries and gourmet food.
Somewhat larger ships for the premium-cruising demographic include Cunard Line, Crystal Cruises (actually a luxury cruise line but with larger ships), the new Marina and forthcoming Riviera of Oceania cruises.
Senior Cruisers
In addition to longer cruises, the most elderly seniors gravitate to luxury cruise lines like Seabourn, Silversea and Regent.
Seabourn, in particular, has an older clientele that is often more concerned with the food served on the ship than the cuisine of the local ports of call. These small luxury ships strive to create a yacht club" atmosphere. Fellow cruisers are often very congenial on these upper-crust, small luxury ships, but that doesn't make them any more tolerant of children or late-night revelers.
Cruising 101
As always if you need to know more about cruising we urge you to consult our Cruising101 FAQ.
http://www.cruisemates.com/articles/feature/cruisingglossary-031708.cfm

I started writing about stock market investing for Motley Fool in 1995, but previously I worked aboard cruise ships. I co-founded the CruiseMates.com cruise travel guide on the Internet in New York City in 1999. CruiseMates was acquired by Internet Brands in 2006. Once CEO, I am now the editor of CruiseMates