Mediterranean Cruises on Sale in 2011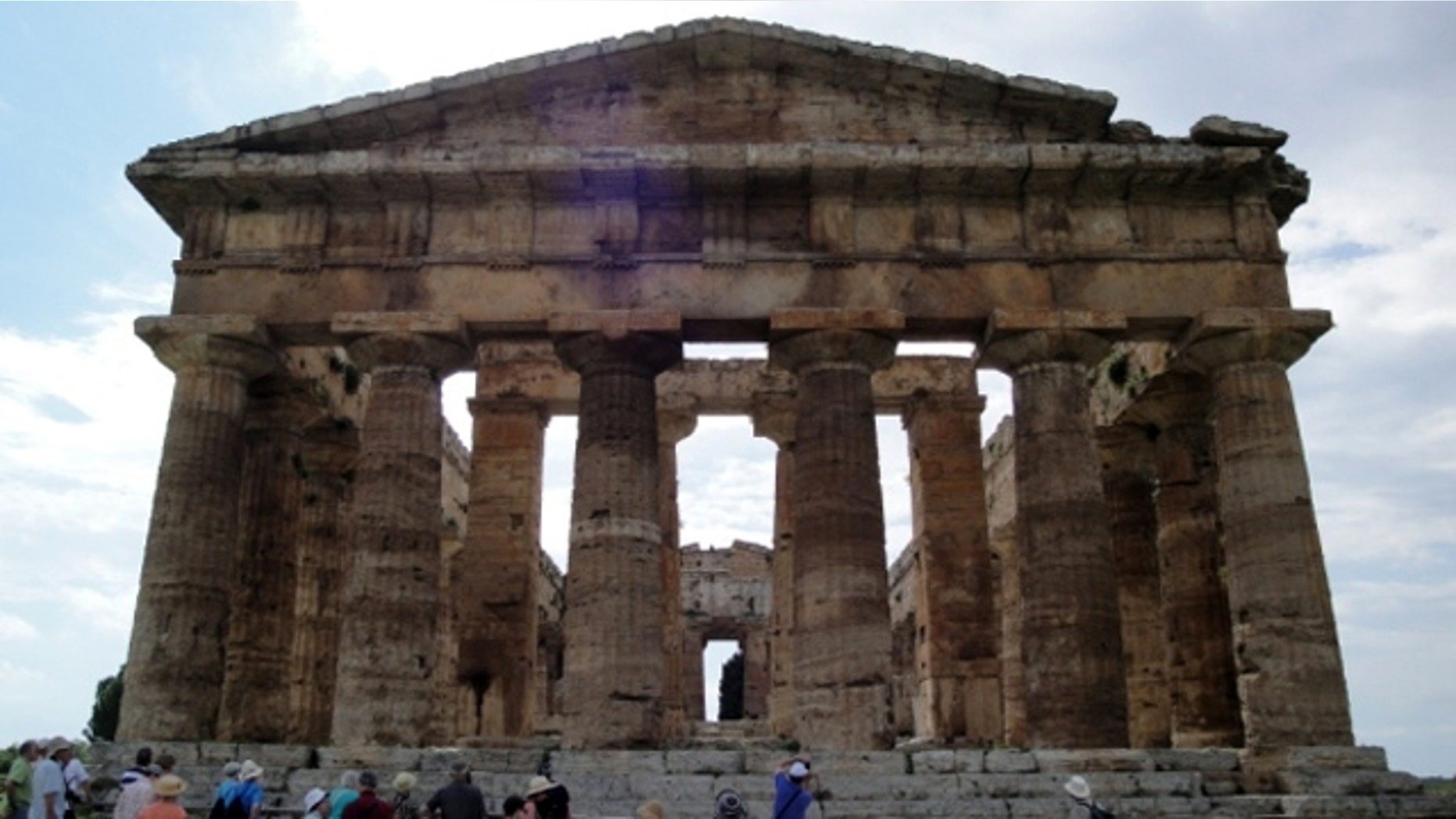 It seems as if every summer there is at least one cruise region where the supply of cruises outstrips the demand. This year it is the Mediterranean.
There are two causes to the slowdown in Mediterranean cruise bookings: political unrest and oil prices.
The civil strife in North African nations like Tunisia, Libya and Egypt have forced cruise lines to change itineraries. Last February most cruise lines announced cancellations of port calls in Carthage (Tunisia) and Alexandria (Egypt). In recent weeks, most of those canceled stops have been quietly reinstated, but double check the itinerary with the cruise line before booking. Also remember that any port can be canceled in the future if safety again becomes a concern.
As the global price of oil has surged upward in recent months, airlines have tried to compensate with higher and higher fuel surcharges on their international routes. Domestic airlines have also raised their fares and continue to tack on more and higher fees like checked-baggage charges and tiny "meal boxes" at covetous prices.
Still, when I searched for airfares from Los Angeles to Rome, I found many roundtrip flights in August for about $1,450 - not significantly more expensive than previous years. Transatlantic flights also do not charge for the first piece of checked luggage per person, and they provide hot meals.
Special Mediterranean Airfare Bargains
If that slightly higher airfare bothers you, look into the Celebrity Cruises "Fly and Sail" promotion which offers roundtrip airfare to Barcelona or Rome starting at just $999 from the East Coast, $1,099 from the Midwest or $1,199 from the West Coast. The airfare is not the only bargain, the cruise prices are also a steal.
In Barcelona, you can join the beautiful Celebrity Solstice sailing to Nice, Florence, Rome, Naples, Kotor (Montenegro), Venice and Dubrovnik. The ship stays in Venice overnight. This 12-night cruise sails on June 7 and is priced at an amazing $1,599 per person for a balcony cabin. With the $999 airfare, this is a steal for a premium ship on an exquisite itinerary. Later sail dates are available at $1,799.
With airfare to Rome also priced from $999 to $1,199 you can join the Celebrity Equinox, a newer sister ship to the Solstice with added features like the Qsine restaurant and expanded dining on the lawn deck.
The Aug. 8 Celebrity Equinox cruise is an 11-night roundtrip from Rome to Santorini, Athens, Istanbul, Ephesus, Mykonos and Naples. This cruise is selling for just $1,399 per person for a balcony stateroom. Both Mediterranean Celebrity cruises are incredible bargains the become even better if you add in the special airfares.
When you compare these cruises to the 14-day Baltic Sea cruises on the nearly identical Celebrity Eclipse, where balcony staterooms cost as much as $4,600 per person, you can see the significance of the $1,399 price for a Mediterranean cruise.
Holy Land Cruises
Back in February, Princess Cruises canceled port calls in Alexandria and Port Said, Egypt, due to political unrest. Those ports of call were reinstated just a few weeks ago and demand for the cruises is just starting to affect sales. As these cruises sell out, prices will go higher.
The smaller Pacific Princess (700 passengers) is sailing a 12-night cruise on Oct. 21, 2011, roundtrip from Rome to Alexandria, with calls at Khios (Greece), Istanbul, Ephesus, Athens and Naples. Balcony staterooms start at $1,895 per person. Similar cruises (same ship and itinerary) scheduled for 2012 are currently priced at $3,890 per person for a balcony stateroom – almost $2,000 more.
Norwegian Cruise Line (NCL) offers another Holy Land bargain in 2011: The Norwegian Jade sails an 11-day itinerary roundtrip from Rome to Alanya (Turkey), Cypress, Haifa and Ashdod (Israel), Port Said and Alexandria (Egypt). Balcony staterooms are $2,068 per person for cruises sailing Oct. 15 and Nov. 5, 2011.
This is the only mainstream cruise line to offer ports in Israel and Egypt on the same itinerary. And I recommend at least two days to really see Israel. This cruise also gives you two days in Egypt to see the pyramids and the Sphinx at Giza, plus the museum in Cairo and some of the more unusual pyramids such as the Step Pyramid, built in the 28th century B.C.-- the oldest in Egypt.
Holland America's Rotterdam offers a similar itinerary, but the price is $3,799 per person. The Prinsendam also has extensive Holy Land and antiquity cruises, including Tunisia, but at prices rivaling more exclusive lines like Oceania and Azamara.
The Only Certainty is Uncertainty
While Celebrity Cruises is actively promoting reduced airfare to Europe, it is worth asking your travel agent to recommend other cruise lines with similar bargains. Prices and special offers can change minute by minute, so it pays to have a travel agent who tracks cruise prices on a daily basis. Remember that the cruise lines pay the agent's commissions, not you.
While the Mediterranean cruises above are certainly a bargain this year, it is always possible that certain ports might be canceled and replaced with less interesting places. "Cancel for any reason" insurance for cruises with ports of call in North Africa or the Middle East is a good idea. The lower cost of these cruises makes this kind of insurance more affordable.
**All prices are for balcony staterooms, per person, double occupancy, unless therwise stated. Government taxes and fees are additional.
Cruising 101
As always – if you need to know more about cruising we urge you to consult our Cruising101 FAQ.
I started writing about stock market investing for Motley Fool in 1995, but previously I worked aboard cruise ships. I co-founded CruiseMates.com from New York City in 1999. CruiseMates, one the Web's top cruise travel guides was acquired by Internet Brands in 2006. Once CEO, I am now the editor of CruiseMates