Power restored to Disneyland after outage shuts down a dozen rides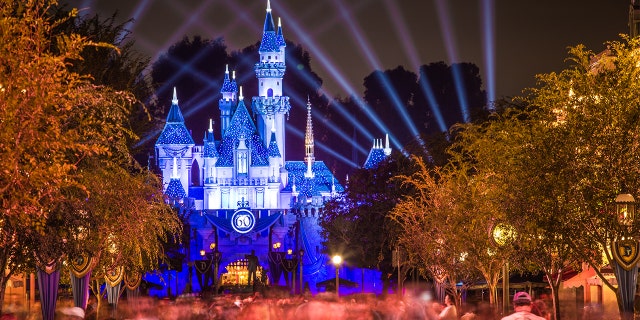 NEWYou can now listen to Fox News articles!
Disneyland officials have confirmed that power has been restored to "the happiest place on Earth" after an outage at the California park shut down about a dozen rides Wednesday, prompting numerous guests to seek refunds.
"We sincerely apologize for the inconvenience to all of our Guests who were impacted by today's power outage at Disneyland," the park's Twitter feed tweeted just before 6:00 p.m. PST on Wednesday. "We are happy to report that all attractions are fully operational."
The tweet came just hours after Disneyland an outage that shut down about a dozen rides, FOX5 San Diego reported.
Power was fully restored later that afternoon, according to a statement from the company, tweeted by a local reporter.
"The power issue at The Disneyland Resort has been repaired and power has been restored to all areas of the resort," the tweet said. "It is anticipated that we will be fully operational in the next 30 minutes."
The outage was caused by a malfunction with one of the park's transformers, knocking out the power in Toontown and Fantasyland around 11 a.m., FOX5 San Diego reports.
FRUITCAKE WRAPPED IN SUSPICIOUS PACKAGE TEMPORARILY HALTS SEATTLE FERRY
Guests had to be escorted off the affected rides, including the Monorail, which transports people between the park and the Disneyland Hotel.
According to Disneyland's Twitter feed, the park had reached capacity during this busy holiday season and only return guests were allowed to enter as of 1 p.m.

FOLLOW US ON FACEBOOK FOR MORE FOX LIFESTYLE NEWS
Despite guests expressing their anger on social media, a park spokesperson told the LA Times no refunds were expected to be given.