Kids flying solo: what you should know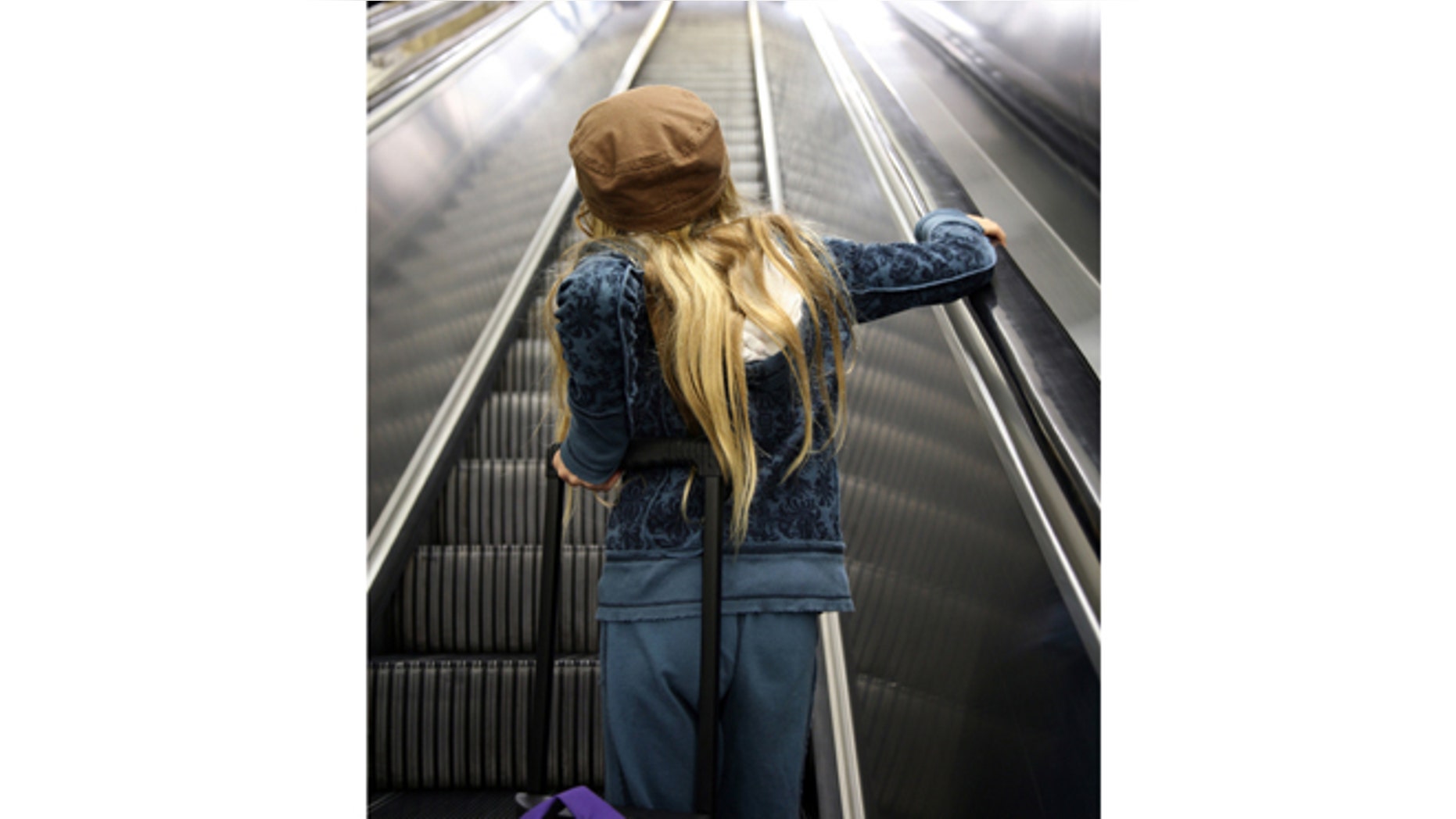 You may have heard about the case of Annie and Perry Klebahn who claim that United Airlines lost their 10-year-old daughter, Phoebe, as she flew to summer camp.
While it must be every parents' nightmare to get a call from camp saying that your child has not arrived, it has to be worse to hear that the airline simply "forgot to show up" to transfer Phoebe to the next flight," as the Klebahns claim.
Putting your kid on a plane and hoping he or she makes it to their destination requires some trust --even if you are paying for a service to have someone accompany your child.
According to one report from the Travel Industry Association, 16 percent of U.S. adult travelers who have children–14.3 million parents–sent their child (or children) under 18 alone on an airplane trip in the past three years.  Southwest Airlines alone carries 300,000 unaccompanied minors a year, many in summer, some more than once a month. Some airlines permit young teens as young as 12 to fly without supervision.
Before you put your child or teen on an airplane alone this summer, here's what you need to know:
--If possible, avoid sending your child solo on their first flight.
--Carefully check the website of  your airline for the rules and fees for unaccompanied minors because they vary greatly.
--Arrive at the airport early because you will be required to fill out the necessary forms. Make sure you have the names, phone numbers and addresses for those picking up your child at the other end. Give your child a card with that information as well. Make sure they know where to reach you, as well.
--Make sure they know where they are going and instruct them to speak up if the pilot says they are going to Boston and they know they are supposed to be going to Cleveland, they need to speak up—immediately!
--Don't rely on the airline to entertain or feed the kids. Make sure to pack a sandwich, empty water bottle they can fill once through security, snacks and plenty to entertain your child. Explain to the younger kids that they'll have to entertain themselves  -- and that the flight attendants are too busy to play with them.  Stash a new toy, movie, or book in their backpack along with a favorite treat.
--If your teen is old enough to fly without supervision but looks young, bring along a copy of her birth certificate or passport.  Otherwise, children under 18 are not required to show photo ID.
--Play the "what if" game with the kids. What if their flight is diverted (airline personnel will take care of them) what if grandpa is late picking them up (airline personnel will stay with them until grandpa arrives) what if they feel sick on board (tell the flight attendant).
--Make sure teens who are flying as adults know they must speak up if their flight is delayed or a connecting flight cancelled so that airline personnel can make sure they're not stranded on their own. Make sure they have some money and a cell phone.
--Instruct those picking up the children to arrive early and to bring photo id. The airline won't release your children without it.
--Stay at the airport until your child's flight is airborne, on the off chance of a mechanical problem that would bring the plane back.
--Act confident.  If your children sense that you're nervous, they'll be nervous too!