Flying with Kids? Hire an in-flight nanny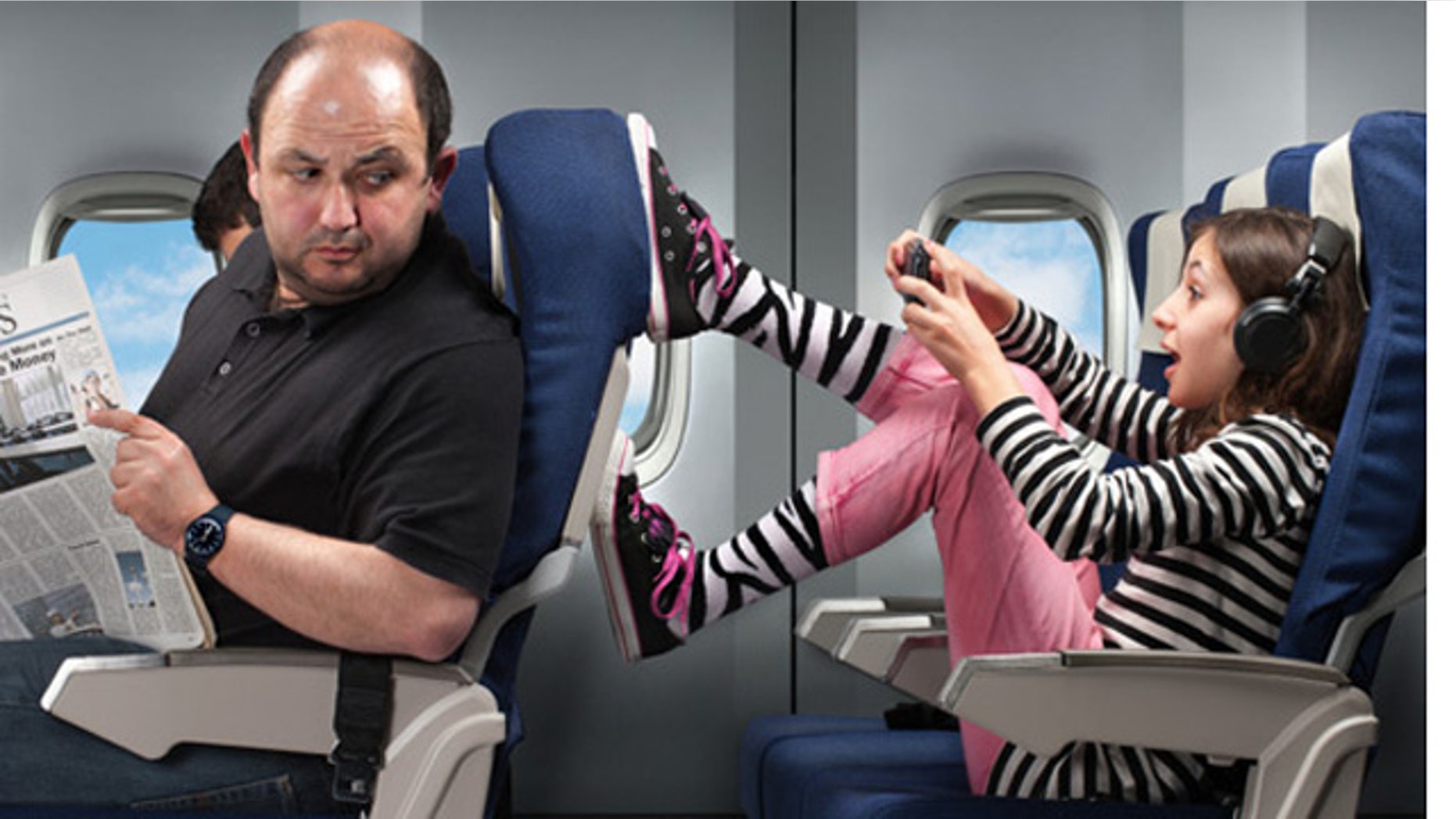 If you've ever flown with your children, you've probably wished for an extra set of hands.
I just flew back from the Dominican Republic to New York City, and my two-year-old son thought it would be fun to kick the seat in front of him the duration of the three-plus-hour flight, much to the complaint of the man sitting there.  I barely had time to stop him or my 4-year-old daughter who was throwing crayons in the aisle.
I am sure Colette Vieau and her husband wished for some extra help before they were kicked off a flight from the Turks and Caicos Islands to Boston after their 2-year-old daughter threw a tantrum.  The JetBlue captain reportedly ruled that the aircraft could not take off safely with the family on board and ordered them off the plane.
Now, one company is offering an interesting solution. Nanny in the Clouds is a California-based website that connects parents with nannies who are traveling on the same flight.
Parents and nannies register for free, but parents pay a $10 fee for the site to connect them with the nanny. It's up to the parents and nanny to negotiate the rest of the details, including an hourly fee (the company recommends between $10 to $20 an hour) and when or where to meet.  And it's up to the parents or nanny to arrange with the airline that they all sit together --wish can sometimes prove difficult.
The company doesn't do background checks, but requests the nanny candidates submit references and other information that parents can review and use to conduct their own research. 

The nanny services can be as simple as sitting with the kids during the flight, or could extend all the way from the airport check-in to the hotel room.
Nanny in the Clouds founder Julie Melnick told the family travel blog Suitcases and Sippy Cups,  that the idea for the service came to her in 2011 when a flight with her 2-year-old son drove her nuts.
"The mom gets childcare, and the nanny makes some extra money on a flight [during which] she otherwise would have been doing nothing," she said.
Everyone wins, including the poor man who gets his seat kicked.