Journalist claims 'women-only' plane sections could combat midair assault
One female journalist has declared that "women-only seating sections on planes" is the way to a safer future in the high skies, avowing that the armrest in commercial passenger seating is a "gender political issue" in the wake of the #MeToo movement.
Last month, columnist Kate Whitehead penned a piece for the South China Morning Post titled "Manspreading on a plane: In the age of #MeToo, even the armrest is a gender politics issue." Although the story has since been criticized by commenters, she is factually correct in her assertion that sexual assault is indeed on the rise in the high skies.
"I dream of a future in which there are women-only seating sections on planes. Most women intuitively understand that the armrest is "neutral territory" and leave it as a slim buffer between them and their neighbor," Whitehead writes. "I'd be prepared to campaign vocally for "pink rows", but I suspect airlines wouldn't be in favor because that would mean other rows full only of men – and that wouldn't work."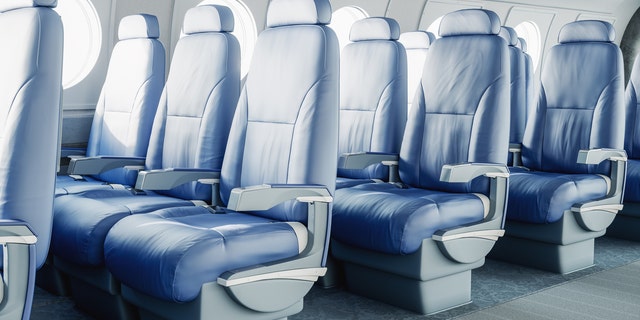 AER LINGUS PASSENGER GETS $300 PHONE BILL AFTER NOT USING AIRPLANE MODE
"Men – and airlines – depend on encroachment onto women's seats for comfortable travel," she continues. "I hope that in the wake of the #MeToo movement, people will come to realise that the airline armrest is a gender political issue. The first airline to establish "pink rows" will have my [business.]"
"Nine times out of 10 – based on my extensive experience flying "cattle class" – if a man is seated beside a woman he will claim the armrest," Whitehead claims. "With the average seat width being 17.2 inches, this means you have effectively lost about 12 per cent. If you are unfortunate enough to be in the middle of a row and have a man on either side, you have lost nearly a quarter of your seat. And yet you are paying the same price as those space-invading men."
For context, Whitehead's call for gender-specified seating on airplanes is not entirely original. Air India, India's national carrier, debuted women-only rows on planes in 2017, following two reported incidents of assault, according to the New Zealand Herald. Likewise, Vistara, another Indian carrier, rolled out a "Woman Flyer" service, which gave preferred seating to women traveling alone.
Commenters on Whitehead's story, meanwhile, were less than supportive of her pitch.
"Grow up ladies, the world don't revolve around you," one critic clapped.
"How ridiculous is this! Next it's women only planes, then pilots and cabin crew," another agreed.
"Is this supposed to be Satire?" another chimed in.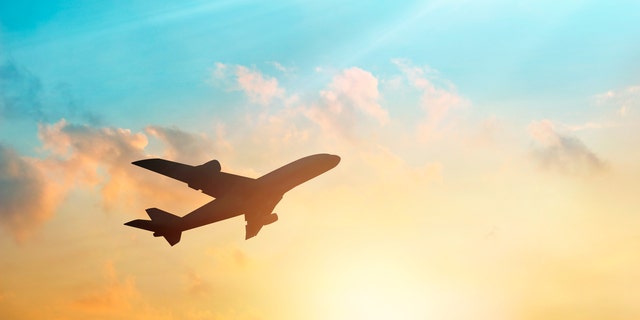 In a larger sense, however, multiple cases of midflight sexual harassment and assault in the U.S. have made national headlines through the last year. Over the summer, the FBI issued a statement on the increasing threat of sexual assault on commercial flights. According to the bureau's findings, for example, 2017 saw 63 reported cases of in-flight sexual assault, while 2014 had seen 38.
FOLLOW US ON FACEBOOK FOR MORE FOX LIFESTYLE NEWS
And 2018 also had its share of sexual abuse claims too. In August, a Detroit-area man was convicted after a five-day trial by a federal jury for sexually assaulting a sleeping passenger on a Spirit Airlines flight.
A month later, a Delta passenger sued the airline claiming that crew members failed to detain a passenger who sexually assaulted her during a flight. Also in September, a Texas man was arrested for allegedly sexually assaulting a fellow passenger on a Southwest flight.
In early November, a former senior Alaska Airlines pilot was fired after a female co-pilot sued the airline, alleging that the captain drugged and raped her during a June 2017 work trip. The aviator, who flew for Alaska Airlines for 22 years, claims he was wrongly terminated amid "false #MeToo claims" in a "negligent, flawed investigation."
In response, in mid-November, the Trump administration announced the creation of a new task force dedicated to investigating sexual misconduct and assault crimes in the high skies, an issue that the FBI has described as increasing "at an alarming rate" in recent years.
The National In-Flight Sexual Misconduct Task Force will be a subcommittee of the Aviation Consumer Protection Advisory Committee; the group is slated to have their inaugural meeting on Jan. 16, 2019 in Washington, D.C.
Fox News' Michael Bartiromo and Alexandra Deabler contributed to this report.